Photographers Count on Metal Frames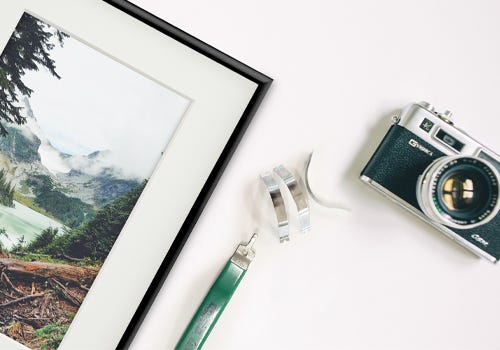 Metal frame and Fletcher Springmate tool
At American®Frame, we have the right picture frame and accessories for every type of art. But professional photographers all know one secret: metal frames are their best friend.
Our sturdy American-made Nielsen® metal frames are an affordable option for framing your photography for exhibit or resale. They are conservation quality, light but sturdy, easy to assemble, extremely versatile and 100% recyclable.
Best of all, metal frames are easy to replace. If your frame becomes scuffed, broken, or dented en route to a show, it's simple to replace just the damaged section of the frame with only a screwdriver.
These classic picture frames are also perfect for conservation framing, as aluminum does not outgas or contain acids. Aluminum will not warp, shrink or twist, making it ideal for large-sized images, humid conditions and commercial applications.
Metal frames also add instant elegance to your work that helps you stand out in a gallery show and look professional to a resale customer. Their anodized finishes offer a sleek, flawless, and strong surface available in a variety of colors, textures, shapes, sheens, and depths to meet your unique needs. And with our PrecisionCut™ technology, you'll be sure your metal picture frames' corners are flawlessly cut to within 1/16th of an inch.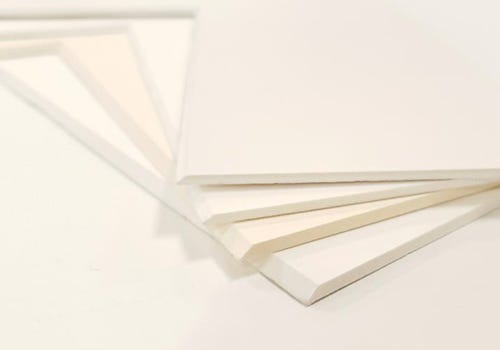 6-ply and 8-ply mat board
Your metal frame kit will arrive with the hardware necessary to assemble it. You can also easily add a mat, acrylic, or mounting board to your custom frame package. For added style, we suggest a 6 or 8 ply mat for added depth and dimension.
Frequently using metal frames or framing in volume? Try the SpringMate Tool to easily insert or remove spring clips.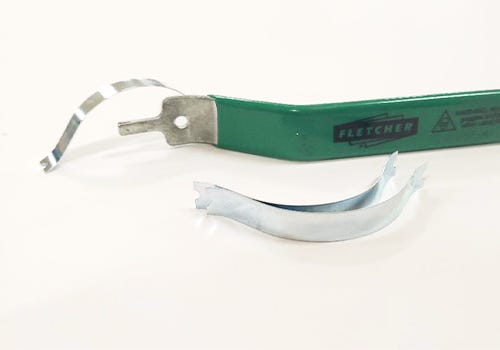 Fletcher Springmate tool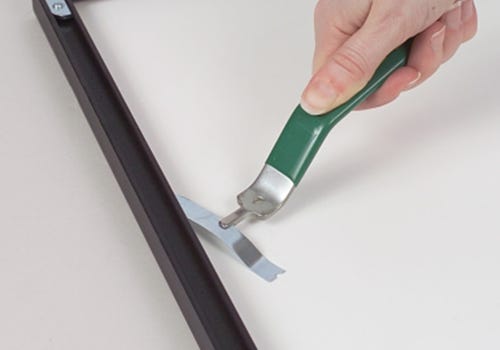 How to use the tool
Selling your art? We also offer print and frame and white label shipping directly to your customer.
Browse our metal frames here. We recommend ordering samples of frames you're interested in to ensure they work with the intended art piece. Have framing questions? Ask our in-house experts.