Celebrating Our Talented Featured Artists of 2021
Here at American Frame, we're all about the art. Over the past year, we've been incredibly fortunate to have a number of talented artists share their stories and insights, providing a valuable opportunity to learn from one another and be inspired. To highlight and celebrate the power of this community, following is a recap of our featured artists from 2021.
Nick Buck
A portraiture artist from Toledo, Nick Buck has always loved to paint or draw faces. He used to work mostly in graphite, but has moved to digital art—and is influenced by the many amazing artists he sees and meets on social media. Nick encourages other artists to remember the number-one rule about art: There are no rules. Read more here.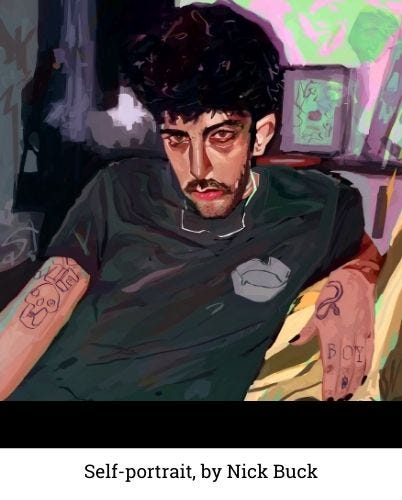 Rick Ruggles
Rick Ruggles, a photographer from the Washington, D.C., area, is always looking for his next shot—readily armed with the camera on his iPhone. With an interest in the macro and minimal images of everyday beauty he sees in ordinary places, he's also drawn to unusual textures and loves abstract imagery. Read more here.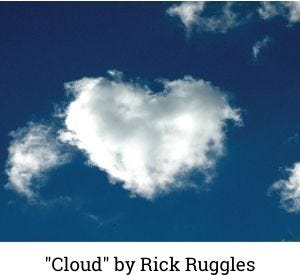 Jorey Hurley
Living and working in the Presidio of San Francisco, artist Jorey Hurley is a digital illustrator who appreciates the opportunity to integrate the physical and digital creative process with her art prints. Jorey loves abstracts and landscapes but has also found herself gravitating toward still lifes, compelled by the stories they suggest. Read more here.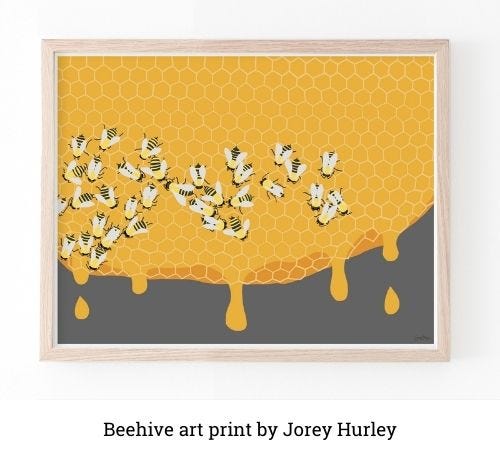 Athena Art Society
One of the oldest women's art organizations in the country, the Athena Art Society was started in 1903 by Nina Spaulding Stevens, the wife of the director of the newly created Toledo Museum of Art. Throughout its history, Athena membership has included many of the area's most well-known women artists. Read more here.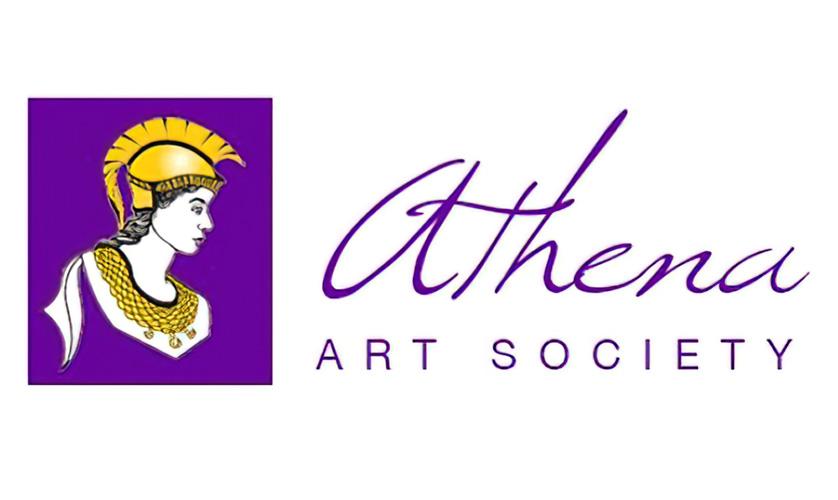 Jeff Echevarria
For New Jersey artist Jeff Echevarria, every stroke of his charcoal pencil is a gift. Paralyzed from the neck down after a car accident in 2011, Jeff finally regained his ability to walk—and draw—after months of intense therapy. He then threw himself into creating art and looking for ways to repay the universe for his miracle. Read more here.
Charcoal pencil drawing by Jeff Echevarria.
Alfredo Marin-Carle
Born in New York City, painter Alfredo Marin-Carle grew up in Puerto Rico and currently resides in Indianapolis. His medium of choice is acrylic on paper, and his work has been exhibited in the U.S. and abroad, winning numerous awards and recognitions. For Alfredo, making time to create is like making time to breathe. Read more here.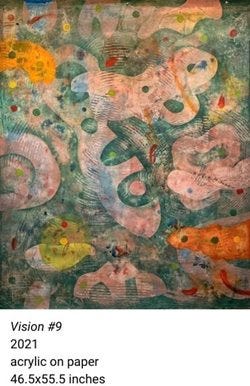 Sam LaFever
Creating in a genre he describes as "modern representational" printmaking, artist Sam LaFever resides in Reston, VA. His schedule as a boat captain allows him unencumbered creative time, a majority of which is spent making digital images using the Adobe Creative Suite—in a style he calls "Digital Serigraphy." Read more here.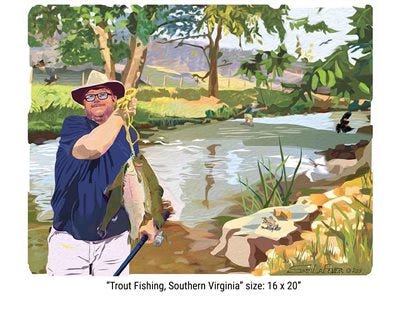 Ann Latinovich
Internationally recognized portrait, flora and fauna artist Ann Latinovich creates in a variety of mediums, including painting, photography, digital and sculpture. Much of her work is mixed media, combining different techniques and mediums into single works. She encourages other artists to dream big and never stop. Read more here.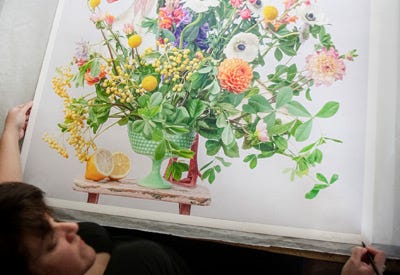 Print by internationally recognized portrait, flora and fauna artist Ann Latinovich.
Deb Schradieck
A resident of Rockport, MA, artist Deb Schradieck fulfilled her longtime dream to live and work on Cape Ann. Her mediums include watercolor, pen & ink (home portraits and architecture) and occasionally oil painting. With her camera close by, Deb enjoys getting out on the water to spend time with some of her favorite subject matter. Read more here.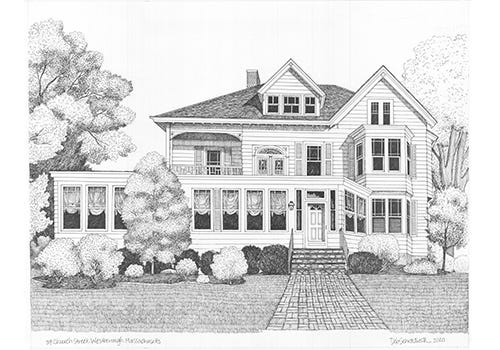 Deb Schradieck creates architecture based pen and ink portraits of homes.
Gregory Lang
A highly successful painter whose work has been published and distributed to over 70 countries worldwide, Gregory Lang has been painting and sketching landscapes for most of his life. Currently residing in a quiet cabin on the North Coast of Sonoma, he creates mainly in oil, acrylic and charcoal, and has a gallery in St. Helena, CA. Read more here.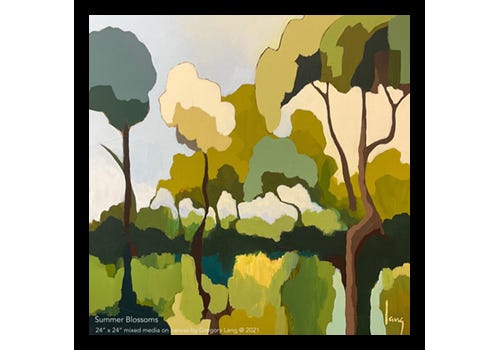 "Summer Blossoms", an abstract landscape by Gregory Lang.