Artist Profile: Rick Ruggles, photographer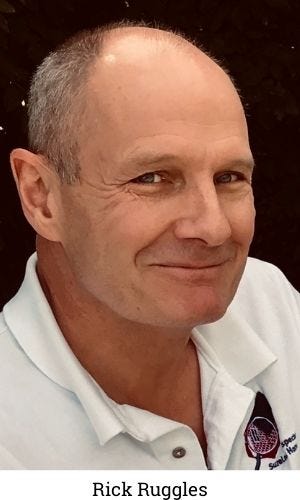 He was born and raised in Ohio and attended Oberlin College, where he majored in geology. Throughout his studies, Rick Ruggles was fascinated by what he saw: the variety of textures and patterns in rocks and minerals. Rick's father, who dabbled in photography, was instrumental in Rick's early interest in cameras and using them to capture interesting, intriguing images.
Today, after decade-long stints in the South and Northeast, Rick resides in the Washington, D.C., area.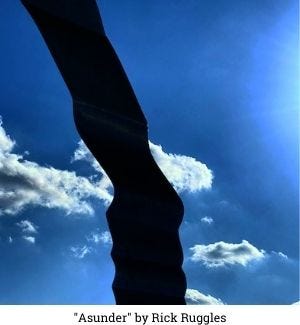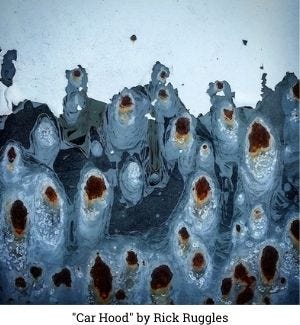 American Frame: How would you describe your photography?
Rick Ruggles: For a dozen years or so, I was fixated on hearts. I'd find heart shapes almost everywhere I looked: in clouds, litter, potholes, graffiti, spots on animals. When my photography hobby got started, I was working as a musician and metalsmith.
How did you first discover American Frame?
I had created a line of printed products: posters, greeting cards, fridge magnets, framed prints. I called the brand "Found Hearts." My very first poster was picked up by a catalog. The poster was sold either rolled or framed. American Frame did the framing. That's how I first became aware of your company.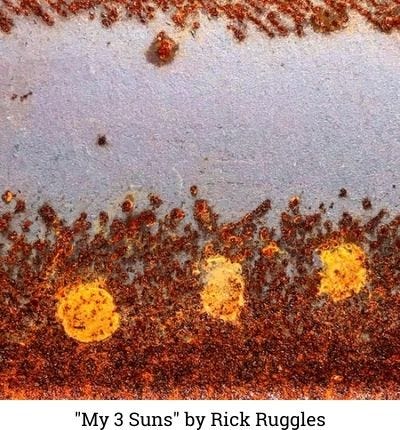 How have your experiences been working with us?
Over the years, I've been fortunate to use American Frame's excellent print and frame services and get excellent prices with fast turnaround. It's made me look good with my customers. Before I found American Frame, framing and matting my work was just about a full-time job.
I've also been delighted with the results of using American Frame to print on paper, metal, and canvas.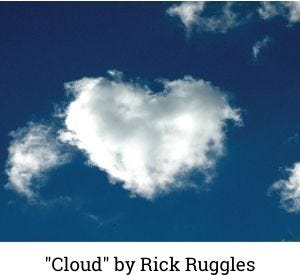 How has your photography evolved?
In the last few years, my interest in other subject matter has grown. I'm really into macro and minimal images of everyday beauty I see in ordinary places. I'm drawn to unusual textures, particularly rust and decay. I love abstract imagery. I've posted a lot of my newer work on Instagram @rickruggles2.

These days, I shoot a lot on my iPhone, so I always have my camera with me. I'm always looking for my next shot. Sometimes when I'm driving, I'll pull over to shoot. Or, I'll be walking the dog, or go on "photo safaris" in alleys, junkyards, gardens, farmsteads. My day job is in construction, which provides a lot of subject matter. I edit on Instagram and post an image daily. Some of my images have been accepted in competitions and shown in galleries, among other settings.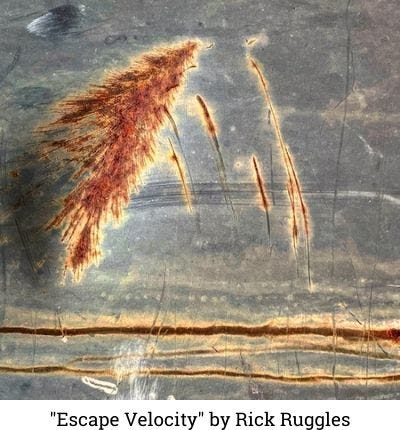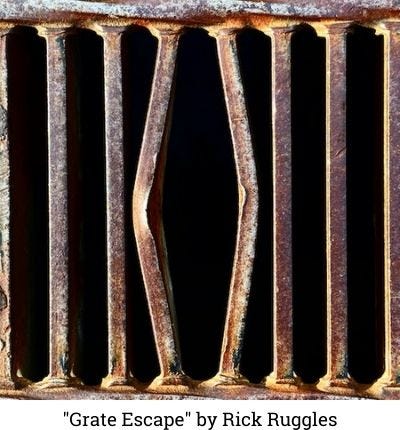 Who is your biggest influence as an artist?
Andy Goldsworthy is a British "land artist"– a sculptor, and photographer who creates site-specific sculptures and land art in natural and urban settings. He makes ephemeral sculptural works, then photographs them as they melt or wash away, or blow away in the wind. I'd really enjoy meeting him.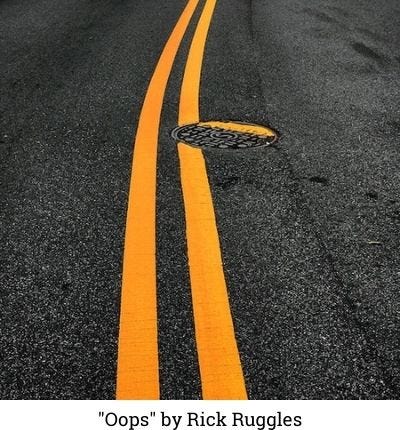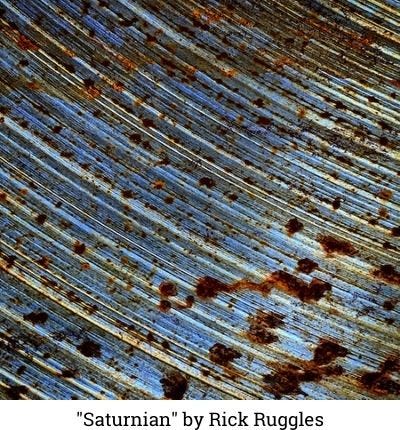 What's your biggest challenge as an artist?
Finding time to curate and present my work. I've always liked knowing that my work is in someone's home or office. It's a dream to have that happen a lot more.
What are you most proud of?
Probably the most recent image I've captured. It sounds immodest, I know, but I love my work.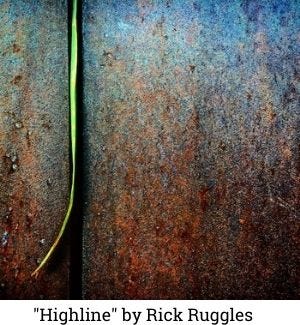 What advice would you give other artists?
Figure out what you most love to create, and make it. If it's lucrative, that's gravy. But enjoyment is the main dish, at least for me. It's also good to have another skill set to help subsidize your art.
What is your favorite American Frame printing paper and frame?
Epson Premium Luster with Extreme white mat; and the S20 black metal frame. I love stretched canvas prints, too.