The Benefits of Creating an American Frame Account
Artists and photographers, museums and galleries, collectors and DIY framers—all our valued customers—rely on American Frame to help present their works in the best possible light. Whether you're a new or returning member of that group, you may already recognize the value of our framing treatments, tools, accessories, services and support. But have you created an American Frame account to get the absolute most out of your experience?
In line with our mission to make custom framing easy and accessible to the art community, American Frame offers the opportunity to register your own account. This can be done after the checkout process of an online order, or at any time by clicking on the "Sign-in" link in our main navigation at the top of our website.


From the Customer Login page, users can opt to create a new account or sign in with the credentials for an existing one.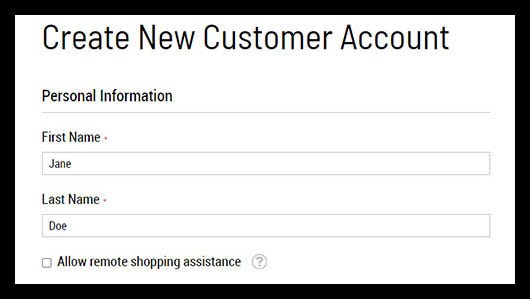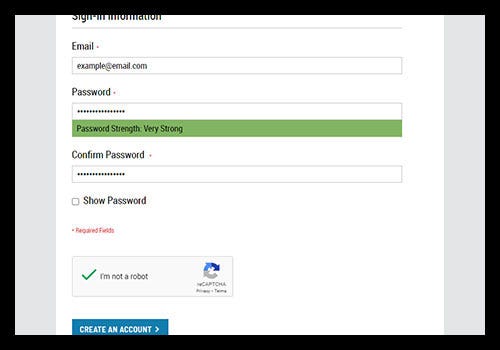 This personalized experience provides customers with a host of advantages that make the custom framing process a streamlined and enjoyable one. As a long-time resource for artists and art enthusiasts, we invite you to enjoy the following benefits that come with creating an online account at American Frame.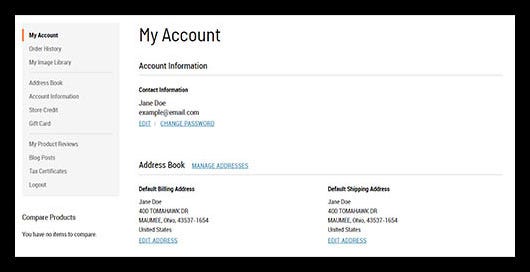 Leverage coupon codes and special discounts.
For budget-minded artists and art appreciators, having cost-saving opportunities at your disposal is a major highlight of the custom frame purchasing experience. American Frame offers a number of special discounts throughout the year, and in the near future, many of our coupon codes will only be eligible for customers who have an American Frame account. This is reason enough to create your free account online today.
Access exclusive offers, sales and content.
American Frame customers who sign up for an account are registered to receive our weekly newsletters, which provide an inside peek at exclusive offers, special sales and valuable content. To stay in the know and up to date on this information, it's important to ensure you have an account.
View past orders.
As an American Frame account holder, all of the orders placed while signed in are logged for you, and you have the access to view them at any time. This is a really helpful way to reorder any products you've customized and wish to buy again—without having to repeat the entire process. Simply go to the Order History tab on the left side of your account screen, and a list of past orders appears, including order numbers, dates, totals, statuses and the ability to view your order or repurchase.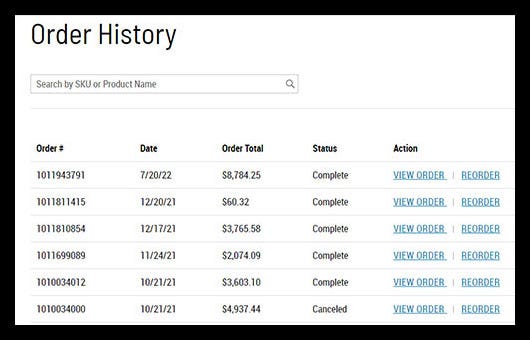 Upload and save images to your personal library.
Within each registered user's account, there is a feature titled "My Image Library." This is the place where you can upload and save images and art for use in multiple orders. Adding images to your gallery is as simple as clicking the "Upload Image" button, and there's even the capability to sort images by name. This is a big time and effort saver for multi-order custom framing buyers.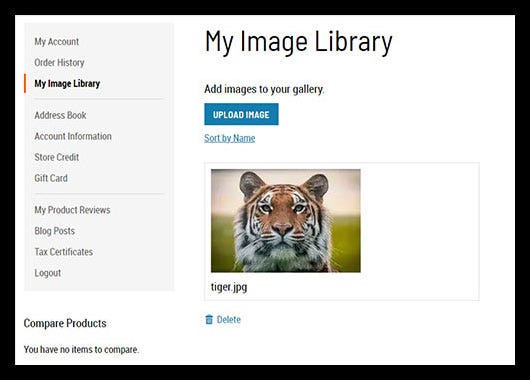 View current store credit.
When money is issued for refunds or promotions, registered users can see these funds in the Store Credit section of their account. It's a simplified way to keep track of store credit, see how much you have and use the money when applicable.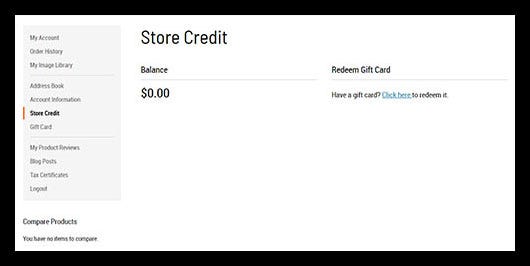 Redeem gift cards.
Are you the recipient of a gift card from American Frame? This can be redeemed for anything on our website, including DIY frame kits, our Print & Frame service, tools and accessories. With a registered account, you can enter your gift card code to redeem at the point of purchase. You can also use the Gift Card tab of your online account to check the status and balance of an American Frame gift card at any time.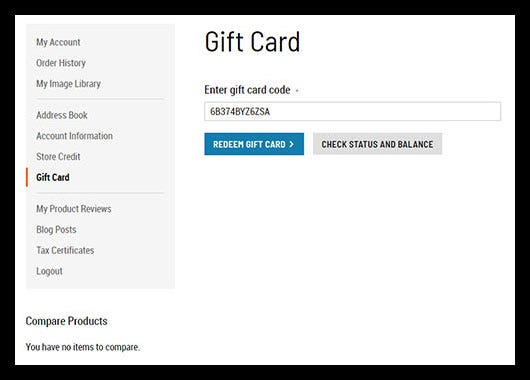 See your past product reviews.
In the navigation of an account holder's portal, there's a section called My Product Reviews. By clicking on it, you're able to view a complete record of any feedback you've given about your favorite products. Reviews are submitted on individual product pages and displayed publicly on the site, in addition to being saved in your account. So the information is there if and when you may need it.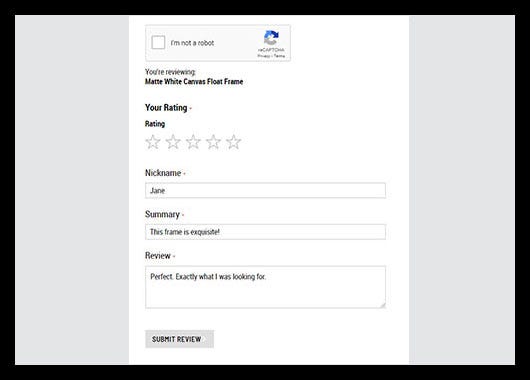 Save liked blog posts for easy access later.
Whenever you "favorite," or "like," an American Frame blog post (which can be done at the bottom of each individual post), it is saved to your account so you can easily refer back to it at any time. This is a great resource for saving information, like step-by-step instructional blog posts, for repeated reference. Our blog is chock full of valuable and useful insights for our community, and having this point of reference for revisiting specific articles can be especially beneficial.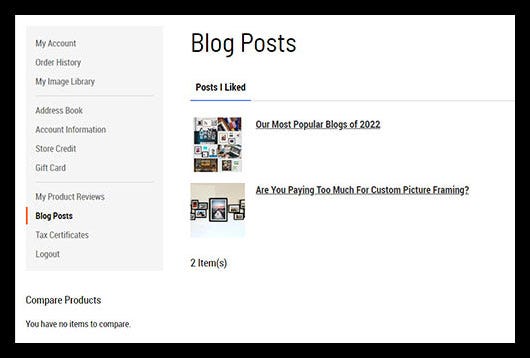 Save tax-exempt certificates.
There is also an area designated for account holders to save their tax certificates. Keep in mind that if you do not have a tax-exempt certificate saved to your account when you place an order, American Frame cannot go back later to refund the tax paid. It must be applied at time of purchase. That makes having an account and saving your tax certificates there a useful (and easy!) endeavor.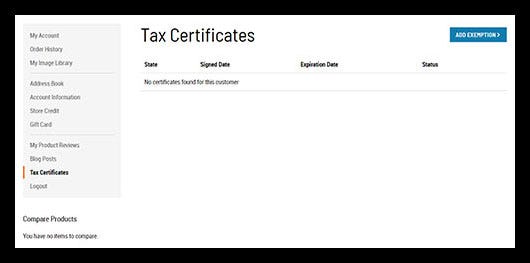 Save your "Compare Products" screen.
Many of our customers like to take advantage of the "Compare Products" tool on our site to make decisions about the best options for their framing project. With the added benefit of an American Frame account, you can actually save the "Compare Products" screen between sessions. It's a hassle-free way to refer back to the information for easier decision-making.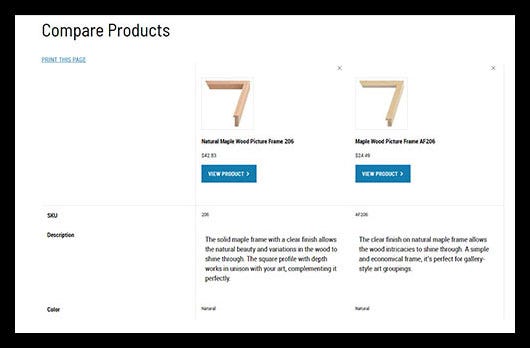 Check out faster.
With an online account, you have the ability to store relevant purchasing details, such as billing and shipping addresses, that make the checkout process faster and easier. All of this information is simply managed through the account portal and can be edited at any time.
All that is required to create an account is supplying your name, email address and sign-in credentials. Sign-up is free, and the benefits are worthwhile. If you're ready to begin taking advantage of these perks at American Frame online, head over to our sign-up page now.