Framing Art Yourself - Pros and Cons of DIY Framing
As an artist, you're often simultaneously a visionary, a promoter, a marketer, a social media influencer, a traveler, a dreamer, and so much more. It may be time to add "custom framer" to your long list of titles.
Hanging your masterpiece allows it to be seen and enjoyed by many. In order to do so, you need a frame. DIY framing is much easier than you may imagine, so we encourage you to consider learning to frame for yourself. The fundamentals of picture framing are easy to learn and fun to practice.
If you do it right, the framing treatment you choose becomes part of your art, impacting its appearance, longevity, and value. Many artists aren't sure whether or not they should hire a professional or do it themselves. What's the right decision for you? In order to decide for yourself, consider the following:
Pros of DIY Framing
#1 Saving Money
Any time you do something yourself, you save money. DIY framing is no different. The additional labor costs to hire someone else to frame your work of art can add up quite quickly. Our website makes it easy to choose a frame, find any other materials you need, and learn how to actually assemble the frame. Of course, it's all at a lower price than you'll find elsewhere.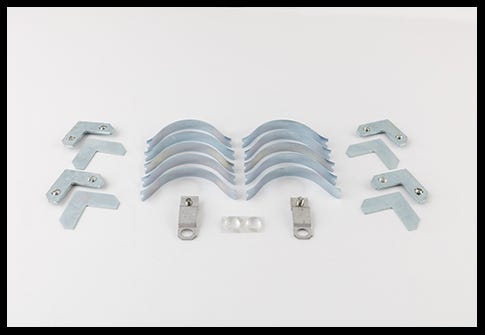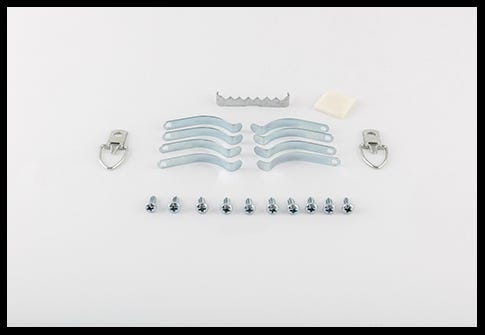 All hardware is included with your DIY picture frame kit. Assembly is easy; all you need is a screwdriver.
#2 Creative Control
You didn't become an artist to see someone else's vision come to life. When you tackle DIY framing, you have the ability to have a look at all of the various mats, metals, colors, woods, styles, and other options available to take your piece to the next level. You and only you make the final decision based on your personal taste and creativity, without the influence of anyone else.
#3 Mastery of a New Skill
As you get to know the custom framing process, it only gets easier. You will be able to enjoy framing art again and again, improving both your abilities and your achievements. Each time, you may choose a different material, style, or width. Be creative!
Cons of DIY Framing
#1 Wall Space Shortage
Once you get into DIY framing, you're sure to want to do it again and again! After a few rounds of successful framing, you risk facing wall space shortages as the real estate there is rapidly filled.
#2 Art Collection Rotation
After a while, it's quite possible that you will have more framed art than wall space. Once this happens, collections will need to be rotated so that all of the beautiful artwork will have its opportunity to be showcased and revered by fans.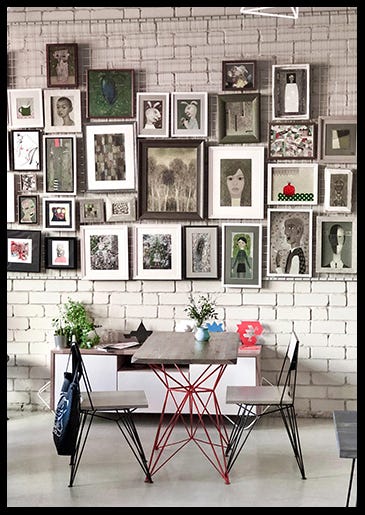 Cons of DIY picture framing could include running out of wall space or needing to rotate your collection.
#3 Reframing with Changing Trends
Your love for your art will never falter, but your love for the interior decor and style of your home may very well evolve over time. Perhaps you love the sleek look of metal frames this year, but in a decade you'll be going through a rustic phase and desire wooden picture frames instead. It's quite possible that art which has previously been framed will need to be reframed. Is this truly a con, though? It simply means you get to start DIY framing all over again!
By weighing the pros and cons of DIY framing you can quickly decide which choice is right for your own projects and pieces. If you're ready to begin, we're here to help. With any additional questions or concerns, feel free to contact our framing experts.