When to Use Archival Framing Products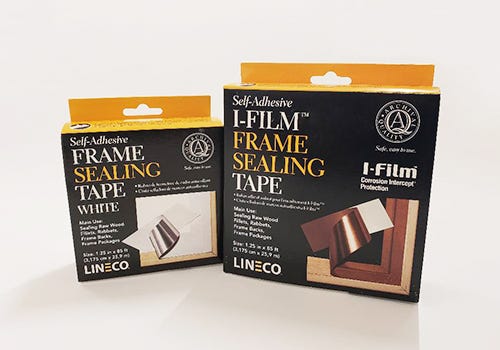 Archival sealing tape
The framing materials you use depend on your project, budget, and goals.
If you're concerned more about cost than longevity, perhaps because you intend to reframe the piece, or because you're framing an easily-replaceable print, standard general purpose materials will give you the look you want at an affordable price.
If you're framing an original piece of artwork or a cherished family heirloom, however, protecting it from harmful acids is paramount. Standard mat and mounting boards contain acids, which result from a breakdown of lignin, a binding polymer that holds wood together. General purpose mat boards and mounting boards are made from wood pulp, so over time, the acids from these materials that are in direct contact with your artwork can migrate, causing discoloration and damage.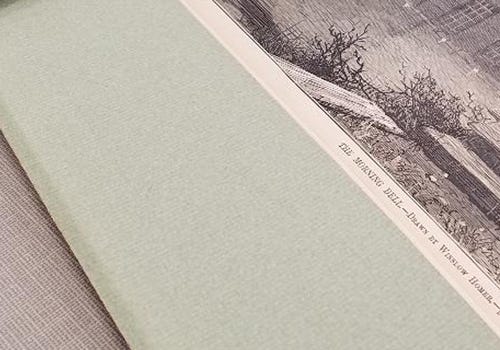 General purpose mat board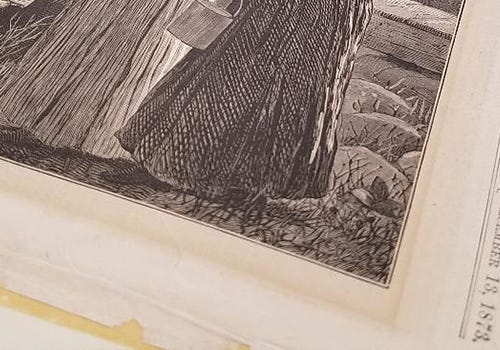 Acid damage to art
Archival framing products are the best option to protect your work from acids. Beyond being free of acids, they also go through an extra layer of manufacturing excellence aimed at preventing damage from the start. Every aspect of archival framing from the acid-free materials used to the mounting methods ̶ is designed to protect your art and maintain its presentability for the long term.
American®Frame has a wide variety of archival framing products to fit your needs. All of our acrylic glazing is acid-free and framers grade. For maximum archival protection, we recommend our UV acrylic, which also protects your work from UV rays. We also offer our mounting board in both standard and acid-free varieties.
Looking for an archival-quality frame? Choose one of our stylish metal frames. Because they contain no wood, they are inherently acid-free and therefore archival. Have your eye on one of our solid wood frames? You can protect against acids by using a sealing tape on the rabbet to block acids from migrating.
Mat boards can be archival quality as well. We offer both general purpose and conservation mat boards made in the USA by Bainbridge from the highest quality materials. Our general purpose mat boards have an acid-free backing and are an economical choice for non-archival framing. All of our conservation-quality mat boards feature Bainbridge Alphamat® Artcare™ technology that traps and keeps acidic gases far away from your artwork. They are 100% virgin alpha-cellulose fiber, acid- and lignin-free, and are resistant to fading and bleeding.
Unsure which frames and accessories to use for your next DIY framing project? Consult our in-house framing experts, or get step-by-step assistance throughout the process by using our complimentary Art Assistant™ program.