Silver and Bold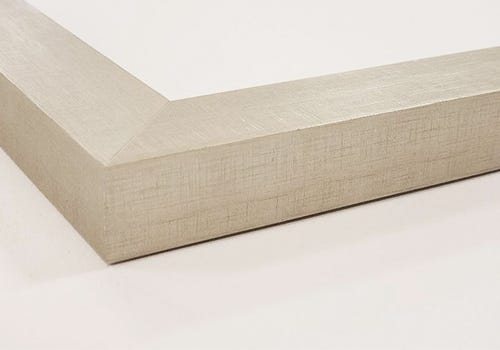 NL550 Linen Silver Metal Picture Frame
Add elegance and warmth to your art or photography with the Nielsen® NL550 Linen Silver Metal Picture Frame.
Using the simple, clean-lined Nielsen® profile 97, it creates a refined frame ideal for gallery presentations. And this picture frame's textured and anodized finish, reminiscent of fine fabric, provides a quiet sophistication with a modern touch. Best of all, the metal frame is fully recyclable and made in the USA so you can feel good about your purchase.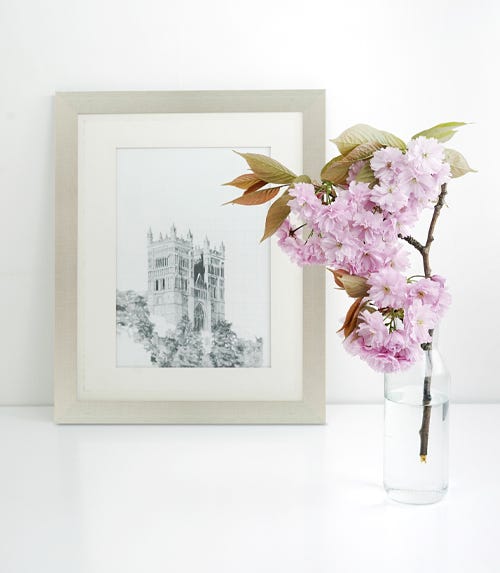 The Linen Silver Metal Frame around an art print
Framing a cherished memento or favorite piece of art? Metal frames are acid-free, which makes them ideal for conservation framing. Paired with conservation mat boards and archival mounting board, they'll protect your art for decades to come.
H: 11/16" W: 7/8" R: 1/2"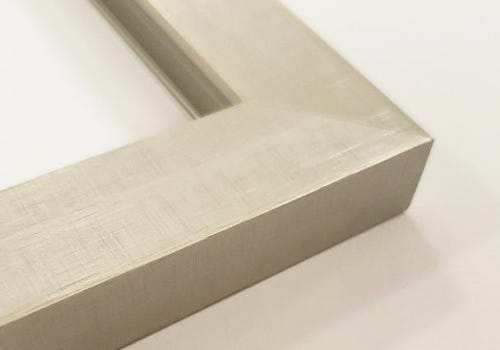 A close-up of the NL550
Metal frames are shipped as an easy-to-assemble DIY kit. All the hardware necessary is provided, and all you need is a screwdriver to complete your frame.
Design your custom DIY frame display or order a sample of this frame.
Have questions? Ask our in-house framing experts.