The Minimalist Metal Frame with Plenty of Presence
Minimalistic doesn't mean forgettable.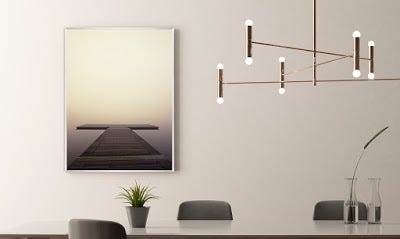 A dining space using the RL 179 Black with Silver Metal Frame
The RL 179 Black with Silver Metal Picture Frame from the Ridgeline Nielsen® 34 collection is a testament to that. Weighing in with a width of just ¼", our slimmest profile provides a stark, classy outline for your work, letting the art speak for itself.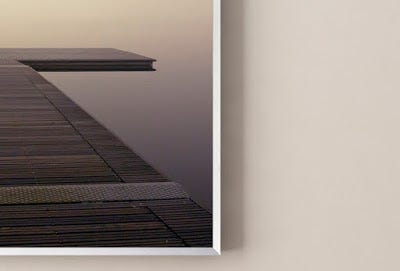 A close up of the RL 179 frame
This Nielsen frame has a cool-toned, brushed silver face that it pairs to perfection with matte black sides. Its recessed face means the art sits back into the frame, adding depth, character and an unexpected presence.
Proudly manufactured by Nielsen in the USA, the RL 179 has an anodized finish on high-quality aluminum for a sleek, strong and flawless surface. The 100% recyclable metal frame is acid-free, making it ideal for conservation framing. Not compatible with spacers.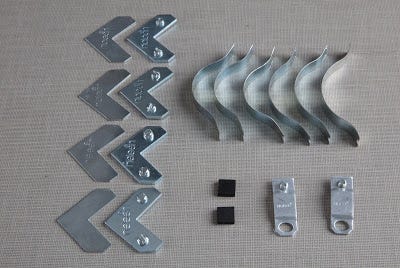 Metal assembly hardware
Each American Frame metal frame arrive as an easy-to-assemble DIY kit. All of the hardware necessary to easily construct the frame is provided – the only tool you need is a screwdriver.