The Minimalist Metal Frame with Plenty of Presence
Minimalism has become a mainstream concept, permeating various aspects of modern life. But minimalistic doesn't have to mean forgettable. And our RL179 Black with Silver Metal Picture Frame is a true testament to that.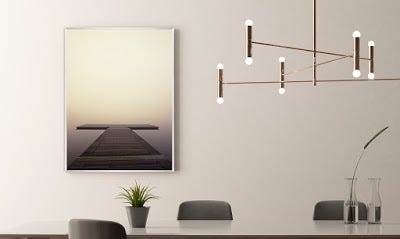 A dining space using the RL179 Black with Silver Metal Frame
It's a staple from our sleek Ridgeline Nielsen® 34 collection. To give you a fresh perspective on minimalism, here are just a few of the ways this frame takes visual impact and quality to a whole new level:
The

RL179

weighs in with a width of just ¼ inch, ranking it our slimmest profile. Providing a stark, classy outline for your work, this frame allows the art to speak for itself.




Its recessed face is highlighted by a cool-toned, brushed silver that pairs exceptionally with its matte black sides. The art sits back into the frame, adding an element of depth, character and unexpected presence.

It's a member of the

Nielsen

collection of aluminum picture frame mouldings—known the industry over as the gold standard in metal. Nielsen is the leading manufacturer of metal mouldings worldwide and has been making frames for over 40 years. These frames are always in style, featuring an elegant, minimal and sleek look that's perfectly at home among any décor, and creating a distinctive, uniquely metal aesthetic only Nielsen can provide.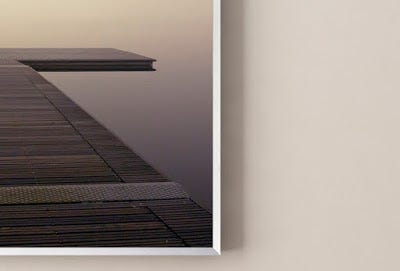 A close up of the RL179 frame
The RL179 has an anodized finish on high-quality aluminum for a sleek, strong and flawless surface. Anodization is an electrochemical process that creates a bond between the aluminum moulding and the anodizing color. This durable anodized and painted finish is resistant to chips and scratches. Anodized aluminum is also 100% recyclable.

Aluminum is inert and will not off-gas or rust, which means there's no threat to precious art and no risk of unsightly corrosion. This frame is acid-free, making it ideal for conservation framing.

It is proudly made in the USA. Domestically sourced and manufactured—from start to finish—this frame supports American workers and the economy.
American Frame is not only the nation's #1 online retailer but also the low-cost leader of custom Nielsen metal picture frames like the RL179. And any frame ordered from us arrives as an easy-to-assemble DIY kit, including all of the hardware necessary to construct the frame (so all you need is a screwdriver).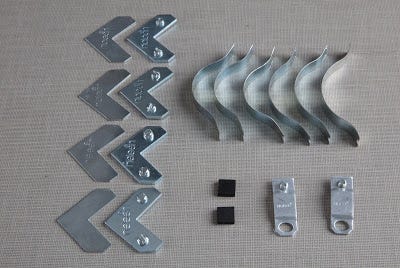 Metal assembly hardware
Each American Frame metal frame arrive as an easy-to-assemble DIY kit. All of the hardware necessary to easily construct the frame is provided – the only tool you need is a screwdriver.