Frame in a Shade of Grey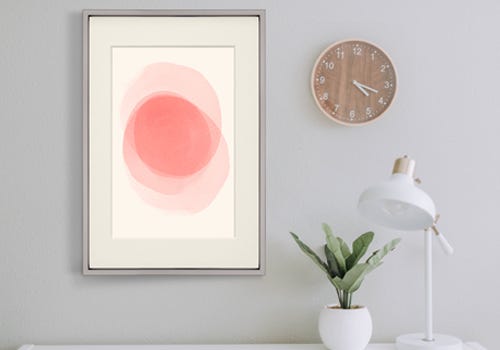 The Contrast Grey Metal Frame
Not everything's black and white. Grey can be a stylish, sophisticated option for framing your art or photography. The Contrast Grey Metal Frame from American®Frame's Tiffany Collection adds a dash of cool to this hue with a beautiful polished finish and a clean, simple profile that's ideal for contemporary décor styles.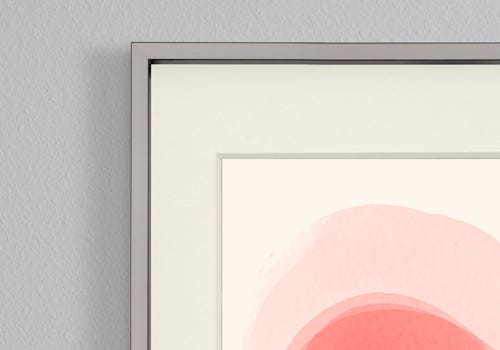 The corner of the TF13 frame
Minimalistic and modern, this chic and affordable metal frame features a squared face that recesses in toward the artwork, for an unexpected twist that draws viewers' eyes to your art.
Metal frames are shipped as an easy-to-assemble DIY kit. All the hardware necessary is provided, and all you need to assemble these frames is a screwdriver.
Made with an anodized surface on quality aluminum and completely acid-free, they're an ideal choice for conservation framing, so your art or photography will look great for decades to come. And eco-friendly artists will love that these beautiful metal frames are fully recyclable.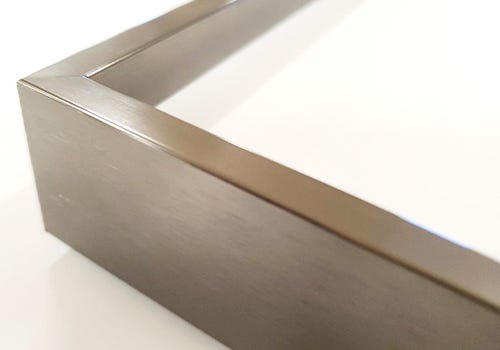 A close-up look of the Contrast Grey frame
Proudly made in the USA by Nielsen®, these sturdy frames are ideal for oversized images. This moulding is best used with a single mat or no mat at all.
H: 1 3/8" W: 5/16" R: 1/2"
Looking for the perfect mats and other accessories for your framing project? Our in-house framing experts are happy to assist. Call, email, or live chat with them for assistance.