Watercolors: Helpful framing hints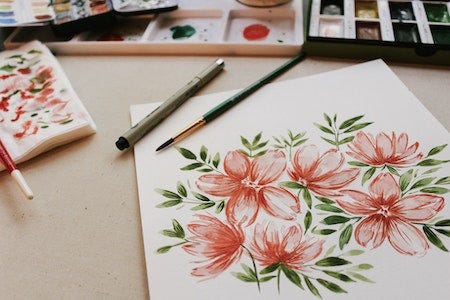 Watercolors are a versatile medium. Works created with watercolors can be simple, dramatic, subtle, strong. Working with watercolors can be challenging, but the struggle can pay off handsomely in the results.
Embellishing watercolors with custom picture frames can be difficult. Artwork can easily be overpowered by frames that hog the spotlight. Frames that are too big, too ornate, and too colorful can have an adverse effect. An art frame can also be too small for a work in watercolors, especially if the framing system includes a mat.
When framing watercolors, there are wrong ways, and right ways. These hints can help make right.
1. Keep it simple
Frames with simple, clean lines or small patterns usually work far better.
2. The one-third method
This commonly used technique can be quite effective. According to the one-third method, the correct frame will have about one third of the total surface area as the painting it holds.
3. Matting: Make it light
Because of the delicate composition of watercolors, we strongly recommend they be matted in light, neutral colors. Vivid, striking colors aren't as popular. They may shrink your pool of potential buyers immediately.
Is a significant percentage of your artwork white? If so, a light-colored mat with a darker inner mat in a color that complements a color in the artwork could work nicely.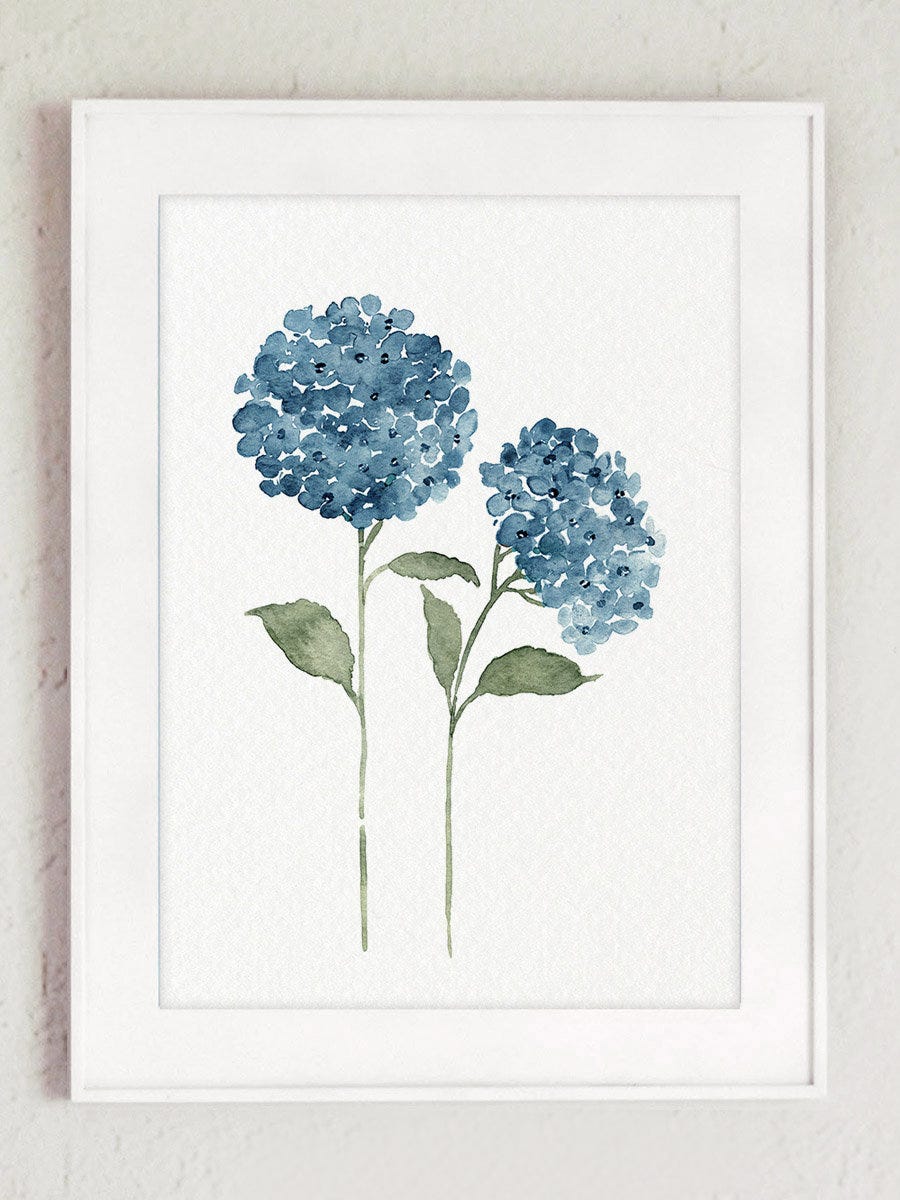 4. Factor in more overlap
With most art, a small overlap onto the artwork – 1/8" on all sides – is needed to secure the paper. The overlap prevents the art from falling through the mat opening. But watercolor paper has a tendency to wave, so we recommend a larger overlap of from ¼" to 3/8" on all sides. This will prevent the paper from pulling away from the mat. If you sign your artwork, be sure to factor this into your planning, so your signature isn't so close to the edge that it gets covered by the mat board.
5. Deckled-edge paper
A raised float – mounting to a slightly smaller piece of acid-free foam core – presents watercolor artwork beautifully, and allows the decorative edge to shine. It can also minimize the negative effects of wavy paper.
6. Make it acid-free.
Always use acid-free mats and acid-free backing, among the best framing supplies you can buy. They'll help considerably in preserving and protecting the color in your art, and keep it from denegrating over time. All Artcare™ mat board and backing boards are conservation-grade and will help protect your work. Also, consider acrylic with UV protection, which will help prevent fading.
We can print reproductions of your artwork, too.
Our Canson Arches Aquarelle 310 paper is ideal for watercolors, especially paintings with hard-edged colors and smooth washes.
Contact us to get started.
At American Frame, we're always ready to discuss your latest projects, answer questions, and provide the frames and framing supplies to make your works in watercolor display wonderfully.