We show you how: Framing a charcoal reproduction
What a wonderfully expressive art medium. Besides sketches and finished works of art, charcoal is used to create underdrawings for oil paintings, which help an artist visualize the placement and proportions of the composition before completing the painting. The lines that can be created with charcoal can be soft and light, or strong and intense. The medium's versatility allows an artist to create a rich and wide variety of textures, shadings, and tones. But charcoal can be messy, crumbly, dusty. Consequently, framing a work in charcoal requires special attention.
At American Frame, we love showing our clients how to frame artwork, and providing all of the picture framing supplies required to do it yourself.
Here, we walk you through a custom framing project, starting with a print reproduction of "Stud Running (portrait of Secretariat)," a charcoal drawing by Elaine Mikel.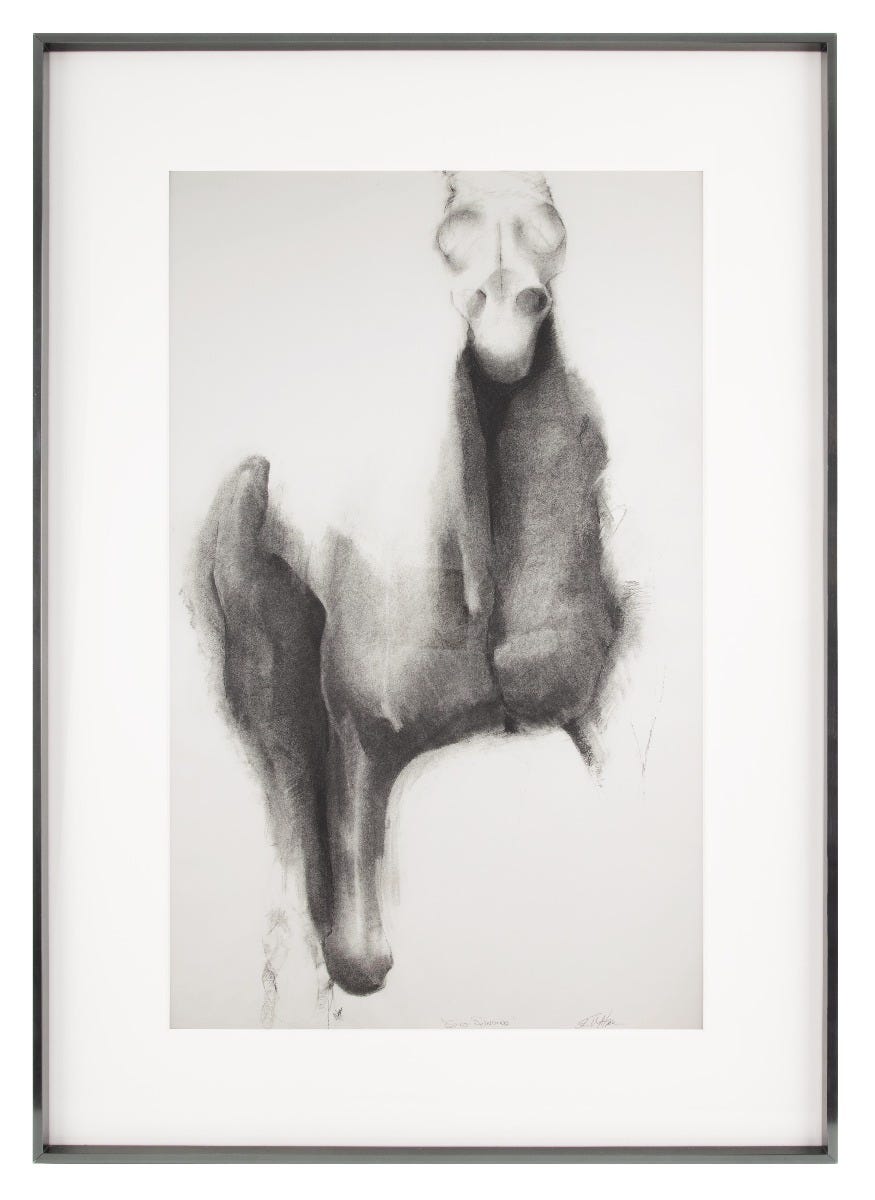 Stud Running (portrait of Secretariat)
The Paper
Our Epson Hot Press Bright fine art picture framing paper is ideal for this project. It retains the sharpness and detail of charcoal extremely well while providing sharp, crisp contrasts.

As a "hot-press" paper, Epson Hot Press's smooth finish is similar to the finish on which many original charcoal drawings are created.
The Frame
We've chosen a minimal, sophisticated frame that won't overpower the artwork. The TF13 Contrast Grey Metal Frame has clean lines and a dramatic recess. The cool, dark grey accentuates the shades and tones of the drawing.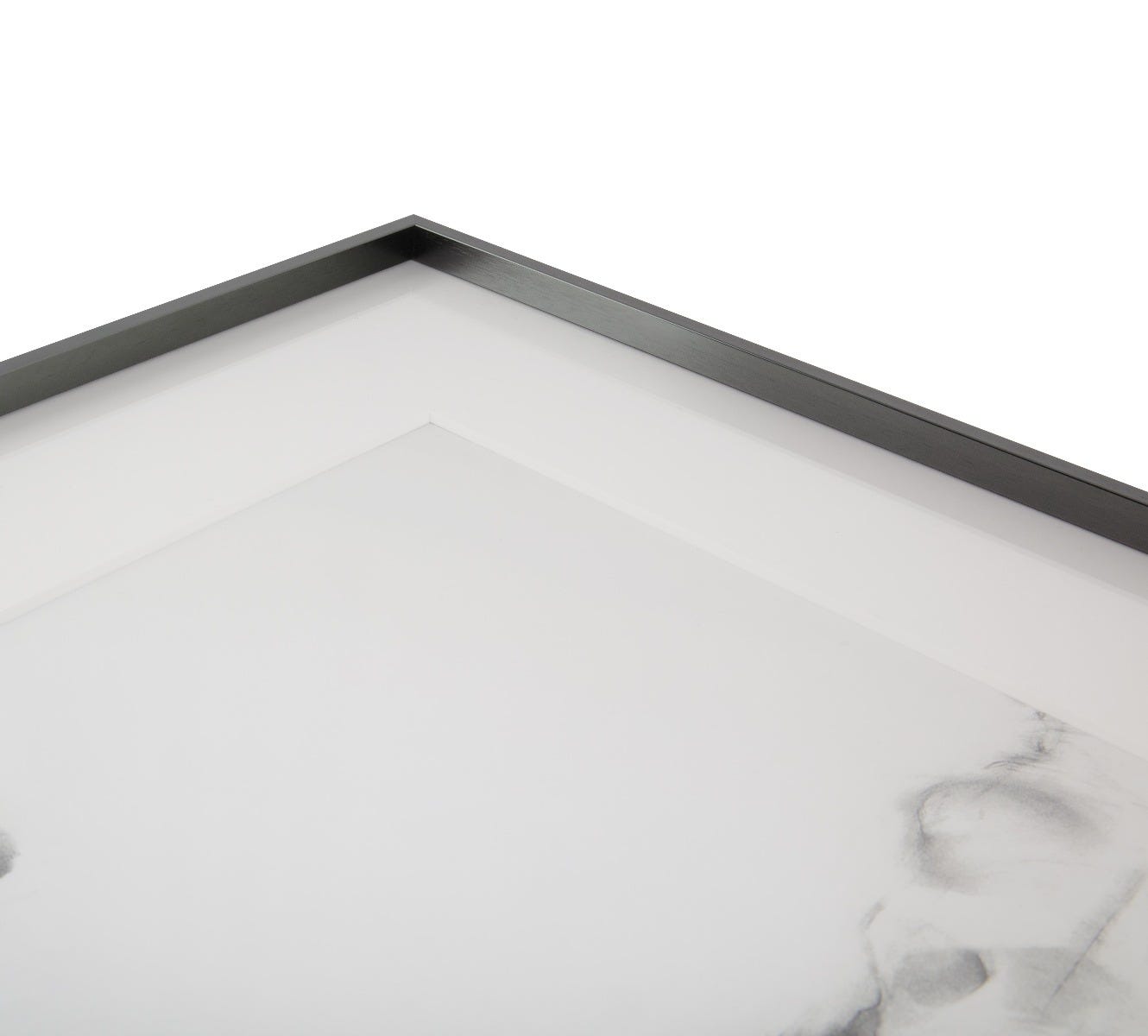 A closer look at the recess of the frame
The Matting
Our 8463.6 Spanish White 6 Ply mat board is clean, smooth, and bright, with a white core. Its extra thick, for additional depth and richness.
At American Frame, we'd love to guide you through the process of designing frame treatments. Our Art Assistant is ready to provide guidance and expert advice. You can also order samples of our products, to help your decision-making process.