Three Distinctive Gift Ideas for the Creatives in Your Life
Selecting exceptional and thoughtful gifts can often be a daunting task. It becomes even more challenging when you aspire to create something truly unique, a custom gift that captures your creative essence and draws out those delightful moments of awe and appreciation from your loved ones, friends, and colleagues.
At American Frame, our mission is to make Holiday 2023 gift-giving effortless, meaningful, affordable, and timely—with high-quality and gallery-worthy results to last a lifetime.
Here are three ideas for creating truly meaningful, one-of-a-kind gifts.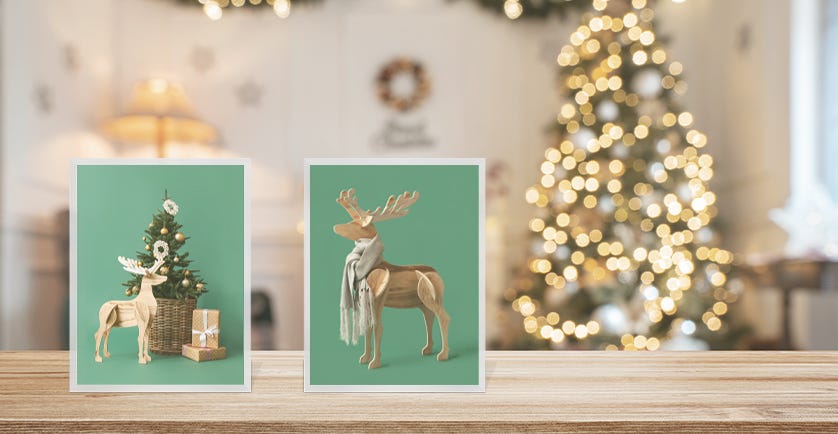 1. Sentimental Reminders:
Transform small artwork, memorabilia, vintage photographs, or your child's creative masterpieces into captivating framed pieces that elicit a smile or fond memory every time someone walks by. Our "Ready-To-Ship" line offers a selection of handcrafted, gallery-worthy picture frames of all sizes—with and without mat boards—at highly discounted rates. And the best part? They're ready to ship in as little as one business day.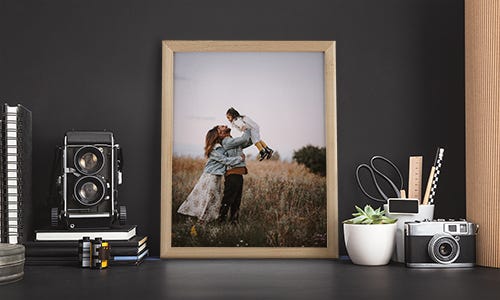 2. Luxury Framed Prints:
For a gift that evokes luxury and sophistication, a custom printed and framed work of art or photograph can be truly extraordinary—and convenient, through our professional print & frame service. Simply start with the framed look you want to achieve and upload your digital file. Our website will walk you through the rest. Choose from an array of fine art papers, ranging from cotton rag and textured paper suitable for printing watercolors to paper with a high-impact metallic sheen for incomparable, archival-quality art prints. Plus you can order sample materials through our website or contact our customer service team for personal assistance.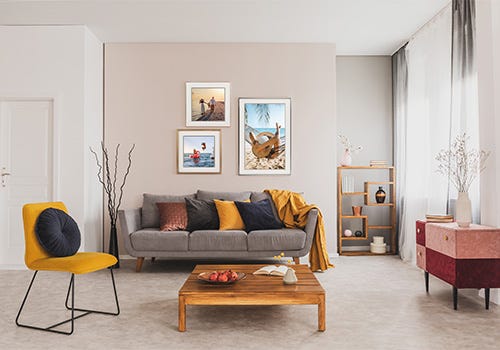 3. American Frame Gift Cards:
If you're in a hurry and need a last-minute gift that always works, American Frame Gift Cards are delivered digitally and immediately—making them a convenient anytime gift. Artists, designers, and collectors alike will appreciate you keeping their art front and center in your thoughts.
We hope this article helps inspire and guide you for the gifting season. For more ideas, check out our gift guide here.