Gifts for artists? How about these?
"Creative types" have specific tastes and can be hard to buy for. Here are seven gifts for artists well worth considering for your shopping list:

Point Driver
For the friend or loved one who knows how to frame a picture and does their fair share of DIY framing, this is a great tool to make sure frames and their contents are securely in place. The point driver's one-touch trigger pushes the points directly into the wood frame to secure your art stack. Consider the FrameMaster, which uses rigid points, and the FlexiMaster, which uses flexible points. Both are made by Fletcher. We also offer the Logan Dual Driver, which can fire both rigid and flexible points.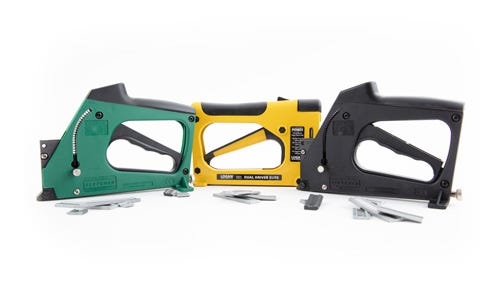 Mat board eraser
Purely by accident, marks can mar the finish of an otherwise fresh, ready-to-frame mat board. A mat board eraser is a great way to eliminate those marks. The rubber eraser can be kneaded, molded, and stretched into any shape, for easy, precise erasing. It can eliminate marks made by chalk, charcoal, pastels, and colored pencils. It can also be used by artists to create highlights or details in their artwork.
hand-applied adhesive transfer tape, used for mounting photos as well as frameable pieces for which two adhesive sides are required
static wisk brush, to remove dust and other particles from glazing, plastic, mat boards, prints and artwork
acrylic cleaner, which repels dust and improves shine
acrylic cleaning cloth, which lifts dust, fingerprints, and skin oil from surfaces