Gifts for artists? How about these?
"Creative types" have specific tastes and can be hard to buy for. Here are seven gifts for artists well worth considering for your shopping list:
Point Driver
For the friend or loved one who knows how to frame a picture and does their fair share of DIY framing, this is a great tool to make sure frames and their contents are securely in place. The point driver's one-touch trigger pushes the points directly into the wood frame to secure your art stack. Consider the FrameMaster, which uses rigid points, and the FlexiMaster, which uses flexible points. Both are made by Fletcher. We also offer the Logan Dual Driver, which can fire both rigid and flexible points.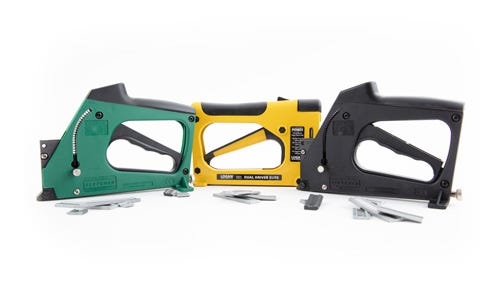 Point drivers
Mat Board Eraser
Purely by accident, marks can mar the finish of an otherwise fresh, ready-to-frame mat board. A mat board eraser is a great way to eliminate those marks. The rubber eraser can be kneaded, molded, and stretched into any shape, for easy, precise erasing. It can eliminate marks made by chalk, charcoal, pastels, and colored pencils. It can also be used by artists to create highlights or details in their artwork.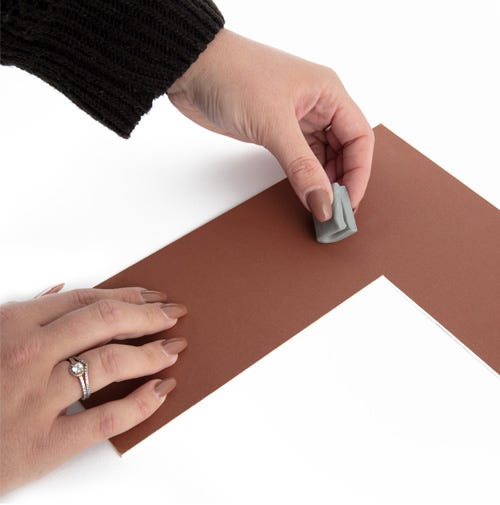 Mat board eraser
Mat Board Sample Packs
This is a great way to eliminate the guesswork in choosing mat board colors. Sample packs can help you make the decision from your home, office, or studio. Packs are organized by color and type.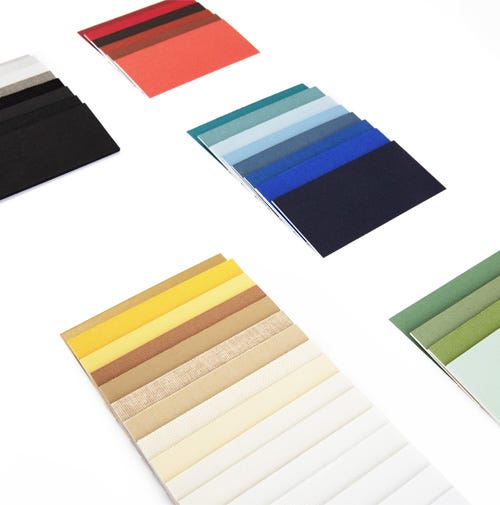 Mat board sample packs
Essential Framers Tool Kit
This kit includes everything an artist needs to get professional-grade DIY framing results: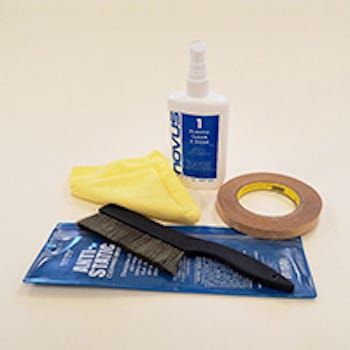 Essential Tool Kit
Linen Tape
Lineco Self-Adhesive Linen Hinging Tape safely secures mats, artwork and photographs to backing boards. Why linen? It's an ideal material because it's of archival quality (that means it'll stand up for the long haul), it's pH neutral, consists of strong, high thread-count cotton, and its flexibility. It's ideal for mounting heavier papers (i.e., watercolor) because it'll resist tearing under the weight of the artwork.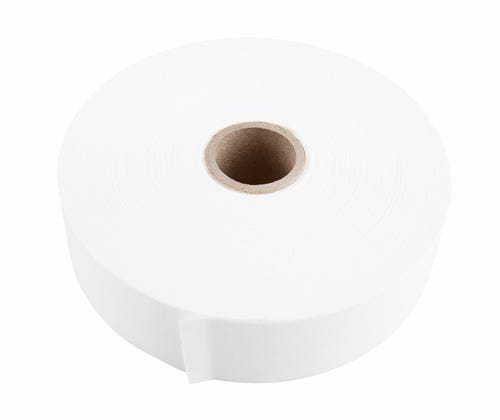 Linen tape
Art Show Kits
Perfect for artists and photographers who display and sell their artwork. These kits come in a variety of precut sizes, both archival and general purpose. They include 25 mat boards and mounting boards as well as photo storage bags.
American Frame Gift Cards
A great plan B, especially if you need to send a stay-at-home gift while socially distancing. Your lucky gift recipients can use the gift card for frames, mat boards, acrylic, picture framing supplies, basically anything on our website.