How to Cut Spacers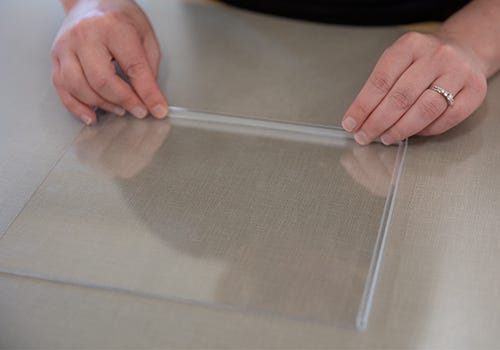 How to put spacers on acrylic
Skipping a mat in your DIY framing treatment? There are other ways to create airspace in your frame to prevent sticking.
We recommend EconoSpace® spacers. Made from a neutral pH plastic, they're a peel-and-stick separator that bonds to the edge of the acrylic in a picture frame. They rest between the art and acrylic to prevent the two elements from sticking together. They also help prevent mold growth, paper buckling, and image transfer. Used in conjunction with a mat, they can add extra depth and dimension or create a shadowbox effect.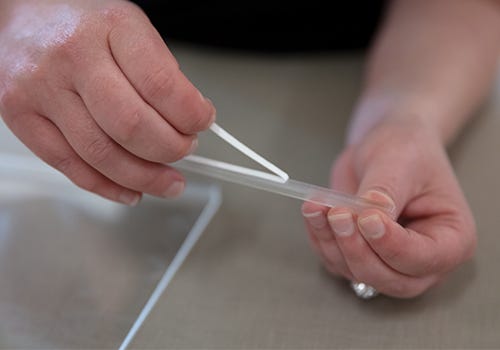 Removing the spacer backing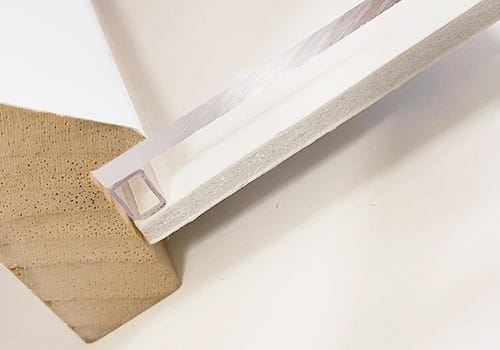 Spacers in a frame
EconoSpace® spacers work in wood and metal picture frames. Their neutral pH and lack of plasticizers mean they won't harm fine art. Their hollow construction creates stiffness and lightness to prevent sagging within the picture frame. And they have glossy and matte finished sides, so you can choose the look you want.
Available in 1/8" and ¼" clear, and ¼" black
The spacers can be cut easily and cleanly using electrician's pliers, a sharp knife blade, shears, or anvil pruners. To prevent crushing the spacers when cutting, turn them on their edge rather than laying them flat. Cut the spacers for the top and bottom first, then measure and cut spacers for the sides. The top and bottom spacer should extend the entire width of the acrylic. Next, slide the two sides into place, so they act as columns to provide support to the top spacer. This way, if the adhesive ever fails, the spacers won't fall within the framing treatment.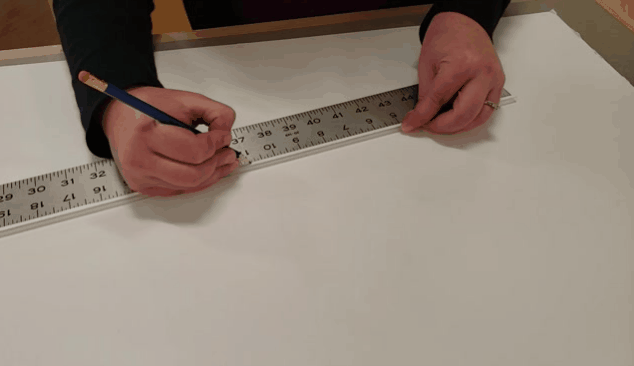 How to cut a spacer
Then, adhere the EconoSpace® spacers flush with the edge of the acrylic rather than with the frame to ensure the best possible bond.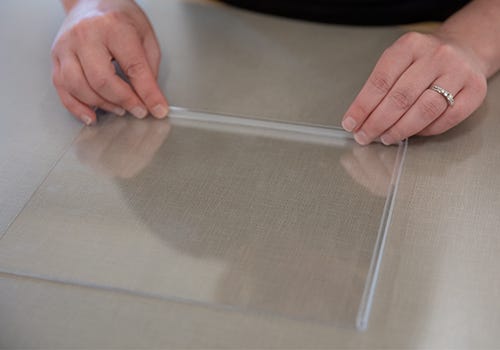 The final step