How to Use Spacers in Your Frame for Added Protection & Dimension
Allowing for a gap between your work and its framing treatment's acrylic is about more than simply showcasing a stylish accent; doing so also protects against issues that can negatively impact your piece, such as mold growth, paper buckling, image transfer and adhesion to the acrylic.
Even if you're foregoing the use of a mat in your DIY framing treatment, there are ways to create airspace in your frame to prevent sticking and other adverse effects. Spacers are used to safeguard against these types of challenges, all while adding extra depth and dimension.
In this article, we're breaking down all the details you'll need for selecting, cutting and applying spacers to your DIY custom framing project.
Recommended Spacers for DIY Framing
EconoSpace® spacers are our top recommendation for this type of application. Made from a neutral pH plastic, they're a peel-and-stick separator that bonds to the edge of the acrylic in a frame.
These spacers rest between the art and acrylic to prevent the two elements from sticking together, and they work well for both wood and metal frames. Their neutral pH and lack of plasticizers mean they won't harm fine art.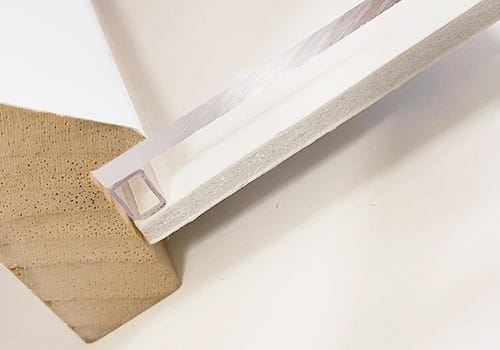 The added airspace helps to prevent mold growth, paper buckling and image transfer. In addition, the spacers' hollow construction contributes to the stiffness and lightness required to prevent sagging within the frame. EconoSpace® spacers have glossy and matte finished sides so you can choose the look you prefer. When used in conjunction with a mat, they can infuse extra depth and dimension or even create a shadowbox effect.
These spacers are available in sizes 1/8″ and 1/4″ in the clear variety, and 1/4″ in the black variety. We recommend applying black spacers for black frames and clear spacers for all others.
How to Cut Your Spacers
Since our EconoSpace spacers are peel-and-stick, no special tools are needed to use them. The spacers can be cut easily and cleanly using electrician pliers, a sharp knife blade, shears or anvil pruners.
To prevent crushing the spacers when cutting, turn them on their edge rather than laying them flat.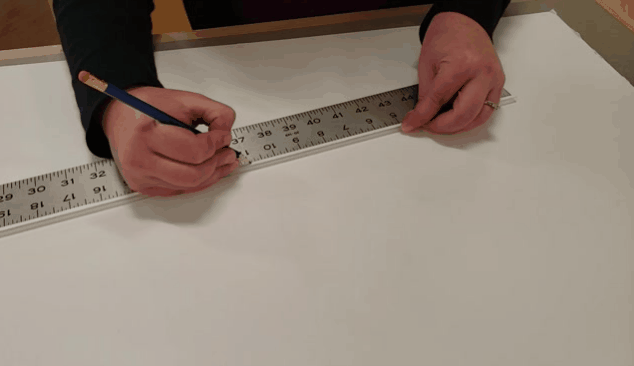 Start by measuring and cutting the spacers for the top and bottom of the framing treatment, ensuring that they extend the entire width of the acrylic. Then measure and cut spacers for the sides, which should fit snugly between the top and bottom widths.
How to Apply Your Spacers
Once the spacers have been cut to the proper sizes, peel the adhesive backing and position them flush with the edge of the acrylic (rather than with the frame) to ensure the best possible bond.

Again, start with the top and bottom spacers, then slide the two sides into place so they act as columns to provide support for the top spacer. This way, if the adhesive ever fails, the spacers won't fall within the framing treatment.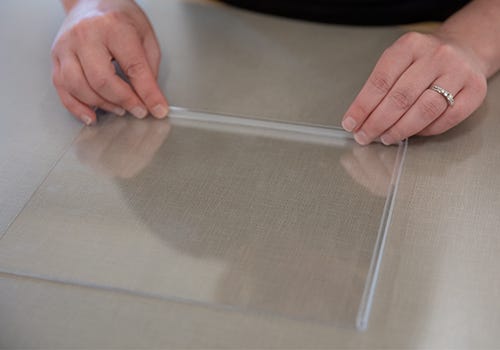 By following the simple steps outlined above, you can confidently incorporate spacers into your DIY framing process, creating a professional-looking display that showcases your artwork to its fullest potential and protects your work from certain damaging effects.
If you have any questions or need further assistance, you can always ask our knowledgeable in-house framing experts.. They are well-versed in framing techniques and can provide valuable insights and guidance to ensure your artwork is properly protected and beautifully displayed.