Does acrylic have a front and back? It depends.
We get the question all the time: "Does it matter which side of my acrylic faces out?"
Our answer includes a question: It depends. What type of acrylic do you have?
At American Frame, we're proud to offer the finest picture framing supplies in addition to an incredible selection of picture frames online. An important category of products is acrylic, or plexiglass, for framing artwork. Learning how to frame a picture properly includes protecting your artwork properly. Acrylic protects artwork without distortion or the risk of shattering. At American Frame, our acrylic plexiglass sheets are acid-free, lightweight, archival quality, and offered in five variations.
We sell five types of acrylic (read our blog post).
For three of our acrylics, the sides are interchangeable. For two, there's an out-facing side and an in-facing side.
Standard acrylic: No, it doesn't matter which side of our standard acrylic ACRYLITE® Gallery FF3 Acrylic (plexiglass) faces out.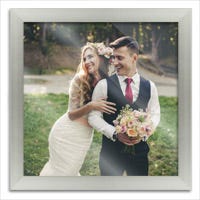 Standard acrylic
UV acrylic: No, it doesn't matter with our ACRYLITE® Gallery OP3 UV Acrylic (plexiglass). Gallery OP3 is made with a UV blocker incorporated into the manufacturing process (rather than a coating that's applied after the acrylic sheets are made). Because the UV protection is embedded into the acrylic, it doesn't matter which side faces out.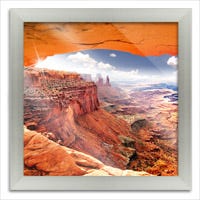 UV acrylic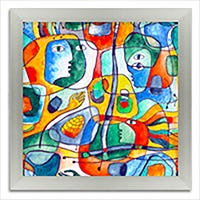 Tru Vue acrylic
To help determine which acrylic is right for your project, you can order samples, or our acrylic specifier. And as always, please feel free to contact us with more questions. We'd love to help.