A Frame's Fine Finishing Touch: Completely Clean Acrylic
An image to be framed
In many great frames, acrylic is the window to the artwork.

The key is to protect your acrylic as best as possible.

At American Frame, we offer a complete line of picture framing supplies, including the best photo frames and art frames available today.

All American Frame acrylics arrive with a white protective sheet covering both sides. When the sheet is peeled off, the acrylic immediately becomes susceptible to dirt, fingerprints, dust, and scratches.

(Reminder: American Frame acrylics and frames can be cut precisely to within 1/16", thanks to our PrecisionCut™ technology.)

To add the acrylic perfectly it's best to save this step until last.

And here's the best way to do it.
Inserting your acrylic
1. For your workspace, choose a flat surface with plenty of extra room. Make sure the surface is completely clean of dust, dirt, crumbs and other detritus.
The set-up to peel the acrylic
2. Do NOT peel the protective sheets off all at once. Rather, start by peeling the covering off the back (this is the side without a sticker or writing). Make sure it's clean.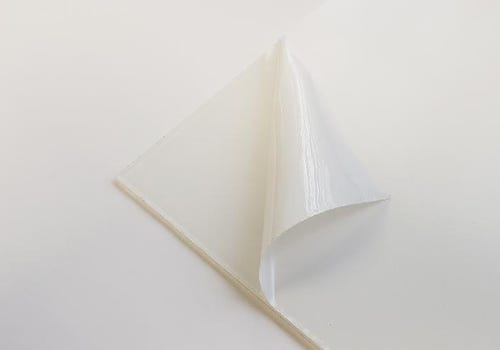 A partially peeled piece of acrylic
3. Place the acrylic on the top of your art stack before placing in the frame.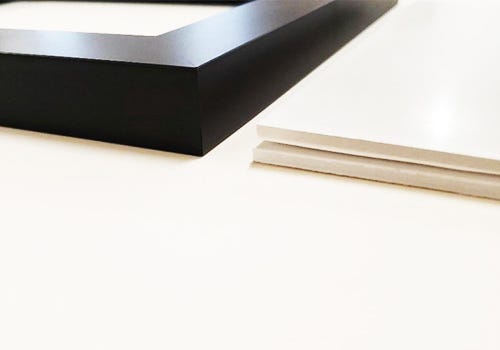 The art stack and the frame
4. When you're ready to place your art stack in your frame, peel the protective covering from the front of your acrylic. To prevent anything from getting between the acrylic and your art, make sure the acrylic is flat against your art stack when you peel the front covering.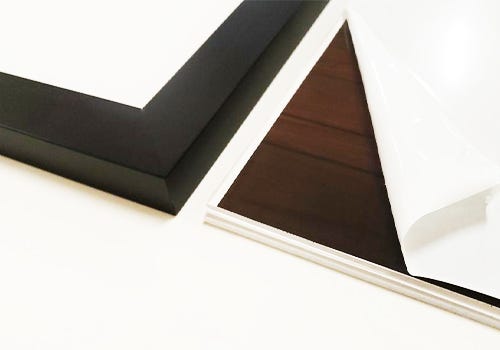 The acrylic on top of the art stack
Cleaning your acrylic
Using the wrong cleaning products can ruin your acrylic. Here's what to know:

a. For best results, use a lint-free, microfiber cloth, which won't scratch the acrylic. These cloths are also better for the environment since they're machine washable and reusable. Paper towels are NOT recommended since they essentially consist of rough, ground-up pulp, and can scratch your acrylic.

b. Never use the same cloth used to clean other household items.

c. Avoid using ammonia-based cleansers, including most household glass cleaners (even those that are "environmentally friendly", "organic" or "un-scented"). They typically contain chemicals that can damage your acrylic by creating a permanent cloud or haze.

d. To clean blemishes, dirt, or fingerprints, start by using a dusting brush or static wisk. Then use a microfiber cloth with a cleaner specifically designed for use on acrylic. We recommend acrylic plexi-glass cleaner from Novus. It's anti-static and removes the negative charge that can attract dust and dirt to the surface of acrylic. You can also use soapy water.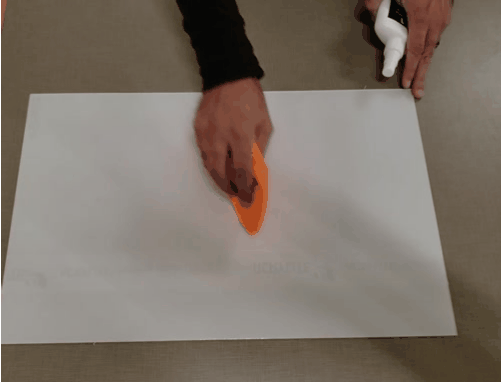 How to clean a sheet of acrylic
Contact us with questions. Or read about more choices of American Frame acrylic. Ready to order your picture framing supplies? Click here.

You can buy our acrylic cleaning kit here.