Acrylics, glazing, plexiglass: Five clear choices to protect your artwork.
Why do so many of the world's most prestigious museums and galleries use acrylic to protect and preserve their most important works? The answer is simple and straightforward: Acrylic, also known as plexiglass or glazing, is a high-quality material that serves as the "window" to framed artwork, shielding and conserving pieces without distortion or the risk of shattering.
For hundreds of years, artists and framers believed that glass was the best protective window for framed works, given its qualities of clarity, strength and preservation. Over time, however, the benefits of acrylic have made this option a top choice for framing applications.
For starters, acrylic is significantly lighter than glass, which makes hanging framed works easier and less risky. It's also shatterproof, so there's no potential for the framed work to be damaged by broken pieces of glass should the piece fall or be mishandled. Some acrylic is anti-static, which is strongly recommended for framing works in pastel or charcoal since these can dust, flake and release powder during and after the framing process. With anti-static glazing, the debris won't stick to the acrylic. Finally, acrylic has exceptional archival qualities. It can be acid-free, and some types filter out as much as 99% of harmful UV rays that may damage and discolor artwork over time.
At American Frame, we wholeheartedly recognize the importance and value of delivering exceptional, customized framing treatments, and that includes high-quality options for the acrylic portion of your framing stack. That's why we offer five different choices of acrylic sheets, each at a different price point and featuring varying attributes. Check out these plexiglass options, all of which are suitable for professional framers and discerning DIY-ers alike.

1. Standard Acrylic
Our standard framing quality acrylic is priced economically for professionals and DIYers framing on a budget. ACRYLITE® Gallery FF3 Acrylic plexiglass is lightweight, acid-free and shatter-resistant, and it provides 90% UV protection from harmful ultraviolet rays that can damage artwork. It contains only virgin resin and is manufactured under tight quality controls. This standard acrylic is color neutral and measures 3/32" thick.

2. Non-Glare Acrylic
Glare is widely referred to as the enemy of artwork, as it can obstruct or distort a piece's beauty. That's what makes non-glare acrylic so valuable. Our ACRYLITE® Gallery P99 Non-Glare Acrylic plexiglass features a matte surface and is lightweight, acid-free, shatter-resistant and non-reflective. At 1/8" thick, it helps minimize glare while filtering out 90% of harmful UV rays. To ensure that your artwork is placed within 1/4" of the acrylic, a mat board of up to 8-ply thickness is recommended. Note that this particular acrylic option is NOT recommended for frame designs using spacers or shadowbox treatments.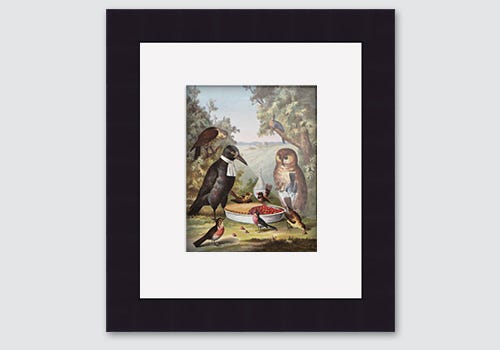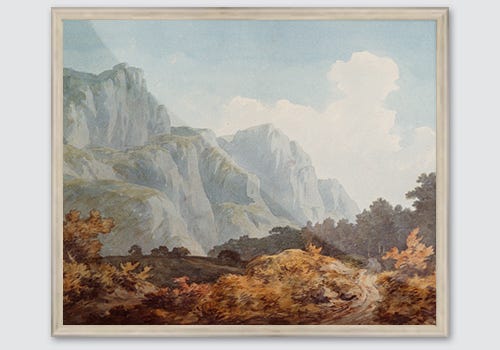 Non-Glare acrylic options have a matte surface to minimize glare from lighting sources. For anti-reflective properties opt for Tru Vue Optium Museum acrylic.
3. UV Acrylic
Ultraviolet light from sunlight can fade artwork, as can UV light that is sometimes present in artificial light from sources such as halogen lamps and fluorescent bulbs. Whether in your home, office, studio or gallery, framed works of art, photography and fabric should be protected from ultraviolet light. Though undetectable to the eye, the high energy of UV light is more damaging than visible light and can fade and yellow paper as well as weaken the structure of fibers.

For antique photographs, vintage newspapers, the long-term preservation of artwork and other conservation projects, ACRYLITE® Gallery OP3 UV Acrylic plexiglass is an excellent solution. It offers the highest protection from the irreversible effects of UV damage, shielding artwork from both natural and artificial light. Galleries and museums specify OP3 because it can filter out 99% of harmful UV rays and remain color neutral. It's lightweight, acid-free and shatter-resistant, and it measures 3/32" in thickness.

4. UV/Non-Glare Acrylic
Providing the maximum level of security for artwork and cherished mementos, ACRYLITE® Gallery OP3 P99 UV Non-Glare Acrylic plexiglass provides 99% UV protection. Lightweight, acid-free and shatter-resistant, this option features a anti-glare matte surface to minimize glare and reflection. At 3/32" thick, it is recommended for the professional presentation and preservation of artwork, photography and other works on paper, and should not be used for frame designs using spacers or shadow boxes. To ensure the artwork is placed within 1/4" of the acrylic, you'll want to use a mat board of up to 8-ply thickness.

5. Tru Vue® Optium Museum® Acrylic
Tru Vue® Optium Museum Acrylic® plexiglass meets the toughest conservation standards. It is not only acid-free, anti-reflective, anti-static and shatter-resistant, but it also provides nearly absolute UV protection, filtering out 99% of harmful UV rays. Its thickness measures at 1/8", and it is recommended for professional presentation and preservation framing of artwork, photography and other works on paper. Preferred by galleries and museums everywhere, the crystal-clear appearance of Tru Vue® Optium Museum Acrylic® makes it virtually invisible to viewers.
As with all of our UV-protected acrylics, Tru Vue® Optium products are cut from continuously manufactured sheets specifically formulated to offer museum-quality UV protection. The UV absorbers are added to the liquid acrylic before it is extruded, so the protection is permanent and will never wear off. This allows for built-in UV protection, as opposed to a coated surface that could potentially scratch off.
Finding the Clear Choice for Your Framing Application
With this assortment of quality acrylics available for your framing needs, you may appreciate some assistance in selecting the right one. Our portable acrylic specifier can help you decide, allowing you to compare all five options easily. Consider ordering it for your studio or gallery.
Regardless of which acrylic you ultimately choose, know that it is proudly made in the USA and can be custom-cut to within 1/16" of your specifications using our PrecisionCutTM technology.