A Modern Twist on Antique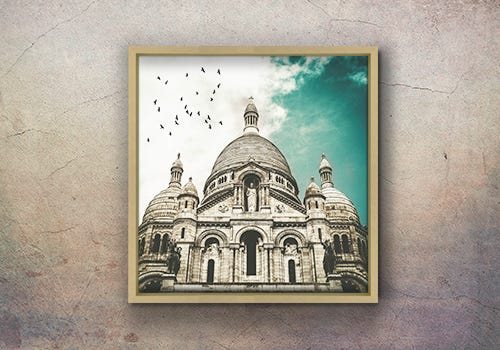 FS423 Brushed Satin Antique Gold Metal Frame
The words "antique frame" usually conjure images of ornate, gilded creations that would look more at home in a grand palace than in a gallery show.

But antique has a subtle side, too. A perfect example is the Nielsen Brushed Satin Antique Gold Metal Picture Frame Profile 130 from the Fusion Collection. It pairs a warm, satin-finished gold hue with a beautiful brushed texture on a sleek, angled profile for a modern twist on elegance.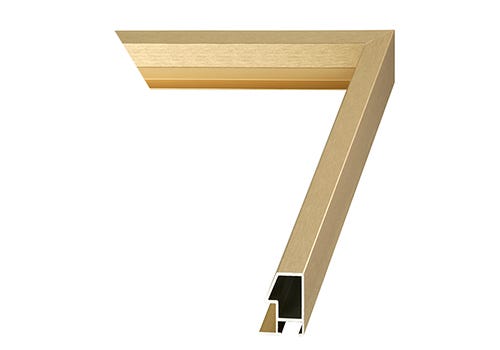 Nielsen Profile 130 Brushed Satin Antique Gold Metal Picture Frame
This frame is proudly made in the USA with an anodized finish on quality aluminum for a strong and flawless surface. Plus, it's fully recyclable so you can feel good about your purchase throughout the lifespan of the frame. The strength of aluminum makes it ideal for oversized images and its acid-free construction makes it a good choice for conservation projects.

Metal frames are shipped as an easy-to-assemble DIY kit. All the hardware necessary is provided, and the only additional tool you'll need is a screwdriver.

H: 1 1/16" W: 7/8" R: 1/2"

Need help choosing your frame or accessories? Contact us, or get expert guidance throughout your project with our Art Assistant™ service.

For artist features, framing tutorials, and information about other exciting products, sign up for our e-newsletter.