Mounting board: For additional support
Mounting board – also called backing board – supports the entire frame treatment and can enhance both the look and lifespan of artwork and photography.

At American Frame, we can show you how to frame with mounting board. Which of our four mounting board options (below) is right for your project? No matter which one you choose, we can custom cut it to within 1/16", thanks to our proprietary PrecisionCut technology.

Each of these four mounting board styles are also available in full 32" x 40" pieces.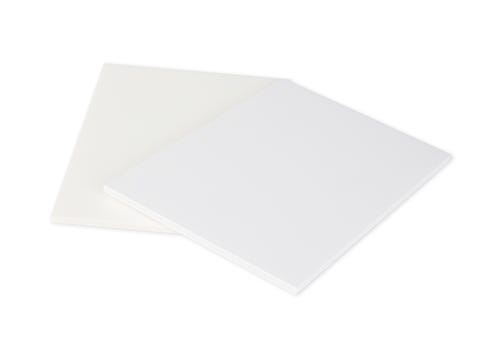 Standard Foam Core
Lightweight, but sturdy enough to resist dents
Economically priced
⅛" thickness
High-quality, paper-faced board with polystyrene foam center and smooth, bright-white paper with moisture resistant clay-coating
Provides the highest level of protection
Absorbs airborne pollutants and gases that can damage art and photography
It's the preferred choice of many conservators and archivists
Complies with PAT qualifications
⅛" thickness
Alkaline, PH-neutral material
Features a solid black core and two-sided satin black finish
3/16" thick polystyrene board features ultra-smooth clay coat liners, with a pressure-sensitive adhesive on one side
adhesive side is covered and protected by an easy-to-peel release paper
this foam core is lightweight, yet rigid