This Holiday Season, We're Thankful for You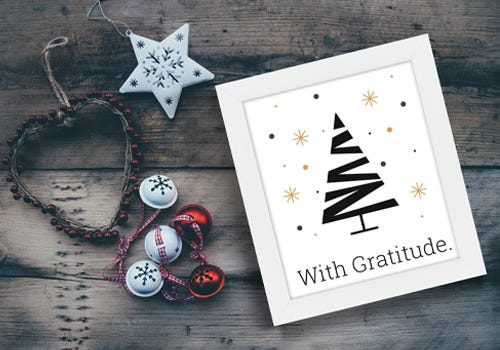 End of year gratitude card
Every passing year brings yet another opportunity to serve. When customers like you affirm our work either by making a purchase, liking a social post, or referring a friend to us you allow us to continue to grow and give back.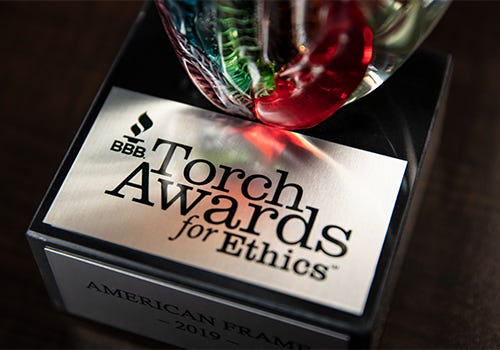 BBB Award
With growth comes the opportunity to improve. This ever-evolving chance to be better, to do better for you is exactly what drives our teams. It's what sparks ideas on how to broaden our product lines and keep current with trends; on how to continuously enhance our website and to create content that's informative, relevant and (hopefully) engaging.
At the end of the day, every day, we want you to be delighted with your entire experience- from the ease of ordering to the quality, the craftsmanship, and the ultimate satisfaction with how your art looks on the wall.
This has been our purpose since our dad founded this company in the early 70's. Today, for us, leading this company is a labor of love – a reverence for our legacy, a love of the arts and commitment to excellence.
It's what you deserve.
Thank you.
Happy Holidays,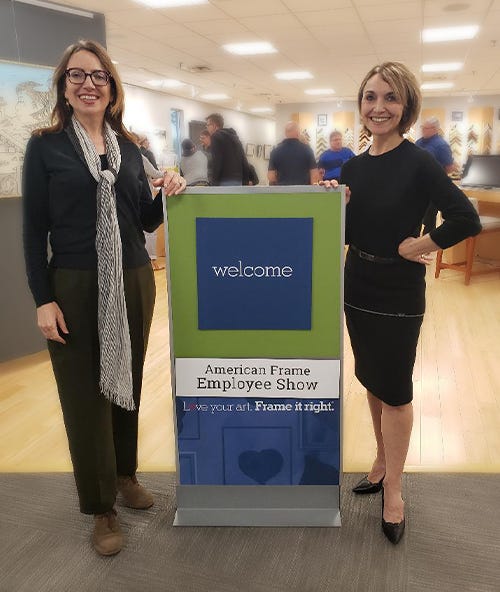 Laura Jajko & Dana Dunbar, President & CEO, sisters, second-generation owners