2021 Holiday Message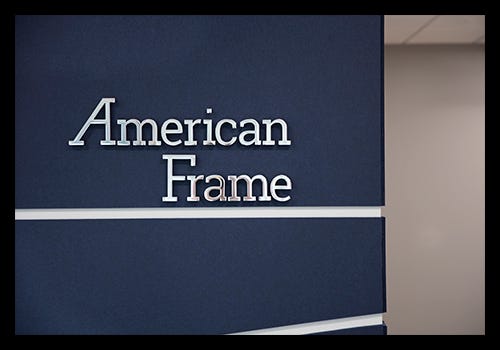 Themes of the Season:
Appreciation, Generosity, and Love are central to our purpose as a close-knit business. To be Excellent. To support the Arts. To take care of our Customers, our People, our Partners and our Communities. It's why we exist and thanking you for allowing us to serve is one of the great privileges of my role as President of American Frame in its second generation.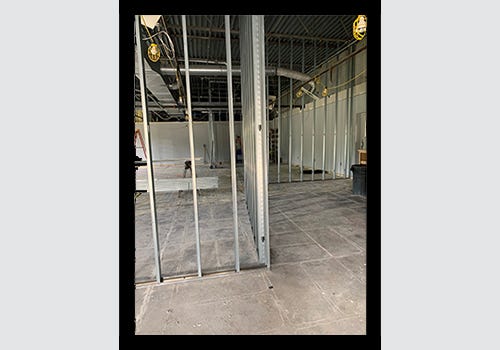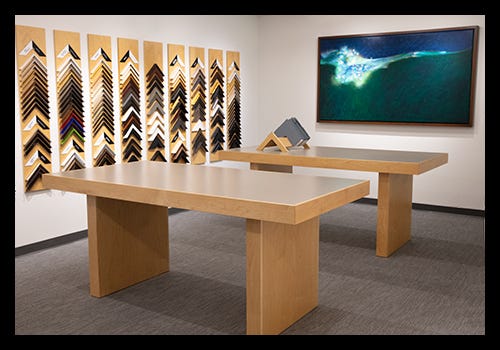 In 2021 our Maumee, Ohio showroom was temporarily closed for remodeling. This shows a view during construction and the completed showroom, which is now open again.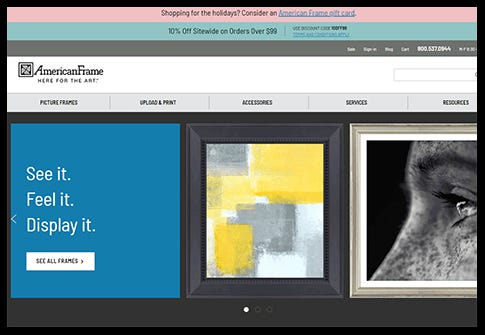 In August of 2021 we launched the all-new AmericanFrame.com to make your custom framing experience faster and easier.
Like the arts, our work requires vision, rigor and a commitment to high standards, often under imperfect circumstances (especially in this era of COVID). While we're demanding of ourselves and of each other, we also keep it fun as we carry forward our nearly 50 year legacy.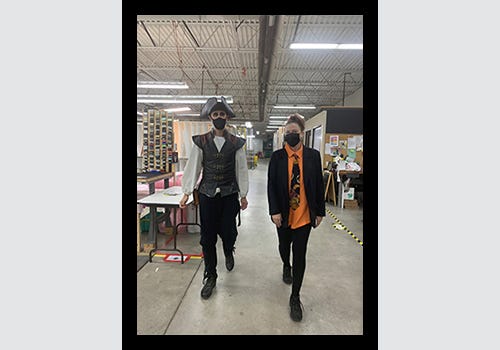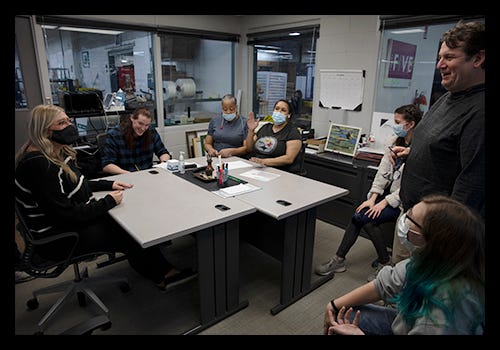 Two of our team members on the left dressed up for some Halloween fun. On the right our team members are collaborating on the logistics of a large framing project.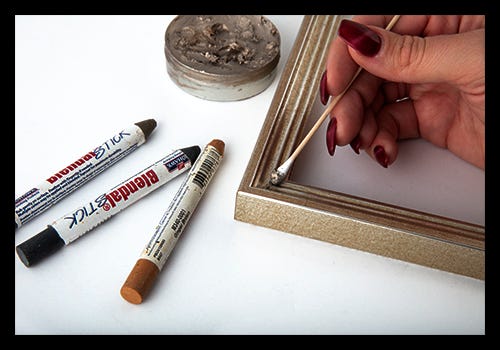 Our attention to detail includes filling the corners of all wood frames for a museum quality presentation.
And yes, we do understand there are ever-evolving options in the online custom picture framing space, offering more choice to you than ever, which is great for you as an individual customer as well as collectively as an industry. Growth and the democratization of custom framing is what we all want to see. That was my dad's vision back in 1973 – that custom picture frames could be sold in pairs like stretcher bars, via direct mail, as a simple DIY solution to framing art. To be a part of this phenomenon, and that you continue to choose American Frame, makes our all the more meaningful and validating on your behalf. Thank you for the opportunity.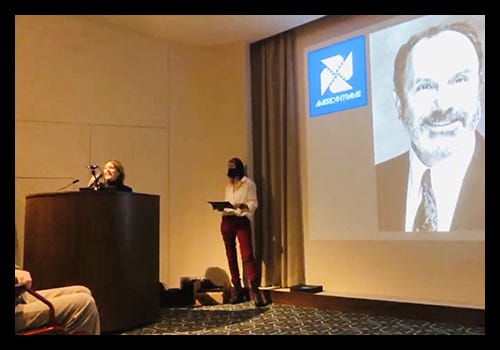 American Frame President, Laura Jajkjo, speaking at the Toledo Museum of Art during the 50th anniversary of the FOCUS show. Her father, Ron Mickel, was recognized as being one of the first supporters of the show which highlights Northwest Ohio and Southeast Michigan high school artists.
With Love and Best Wishes for a Beautiful Holiday,
Laura Jajko, President