Artist Profile: Cynthia Pierson
Artist and instructor Cynthia Pierson enjoys painting in watercolor but absolutely loves working in pastel. Without any brushes or instruments between herself and the color—just a stick of pure pigment—she feels a sense of exhilaration from this art form. When she comes to the end of a work, adds her signature and installs the piece, she hopes she has been able to take the viewer inside the painting, to make them wonder.
Cynthia attended John Herron School of Art in Indianapolis, and worked as an art director and illustrator for several national children's magazines. She has designed theater sets and theatrical costumes, as well as painted murals and commissioned portrait work. Many of her works are in private collections.
A resident of St. Augustine, FL, since 2005, Cynthia offers classes and workshops in both pastel and watercolor. She also gives private lessons, teaching throughout the greater Jacksonville area.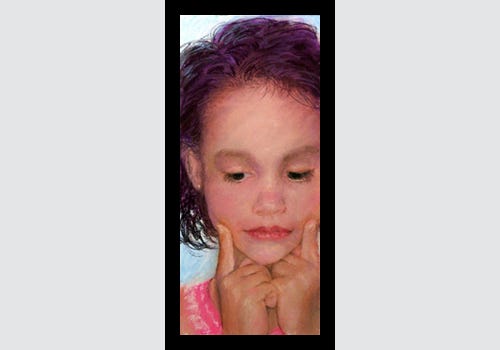 Guinnevere's Dilemma
An active member of the St. Augustine Art Association, Cynthia is the President of the First Coast Pastel Society, a member of the Portrait Society of America, a member of the First Coast Cultural Center (formerly the Cultural Center at Ponte Vedra Beach), and a juried member of the Pastel Society of America. She enjoys participating in juried shows, and at the St. Augustine Art Association Faces & Figures Exhibition, she received the Ann James Memorial Award for Outstanding Pastel Portrait in 2015 and 2016, and Best in Show in 2017. Since entering juried exhibits, Cynthia has received accolades for many of her works in pastel and watercolor. Her work can be seen at the P.A.St.A. Fine Art Gallery, the St. Augustine Art Association, the St. Augustine Beach Art Studio & Gallery, and other venues.
American Frame connected with Cynthia Pierson to find out more about her career, inspiration, and thoughts. Our insider Q&A provides a closer look at Cynthia's work, artistic approach, and personal insights.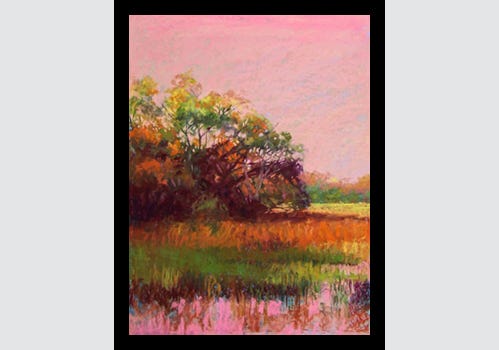 Pink Sky
Q: What is your genre?
A: I would describe my genre as Realistic Impressionism.
Q: What is your medium?
A: Primarily I work in pastel, but I would list watercolor as my second favorite medium.
Q: Is your art your occupation or a hobby?
A: I feel I have never not been an artist. I had formally studied art for a brief time but learned on the job as an Art Director for children's magazines. I concentrate now on painting and instructing. As an artist, you're always learning and evolving.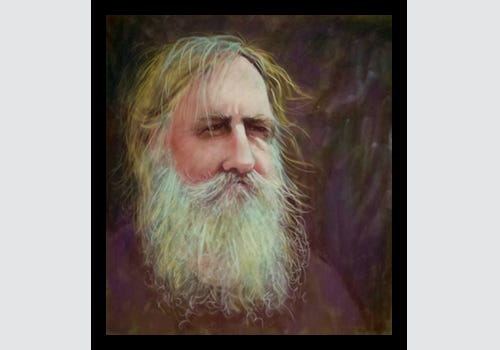 Handyman
Q: How do you make time to create?
A: I feel that I need to paint every day, if only for a few minutes.
Q: Who is your biggest influence as an artist?
A: All art fascinates me, but I admire the Impressionists.
Q: If you could meet any artist in the history of the world, who would that be and why?
A: I would have wanted to meet and study with Mary Cassatt, for her beautiful pastel portraits and the barriers she broke for women artists that followed her.
Q: What is your biggest challenge as an artist?
A: My biggest challenge is finding a place to hang and store my work. I am currently represented by a co-op gallery in St. Augustine but would love to own my own gallery.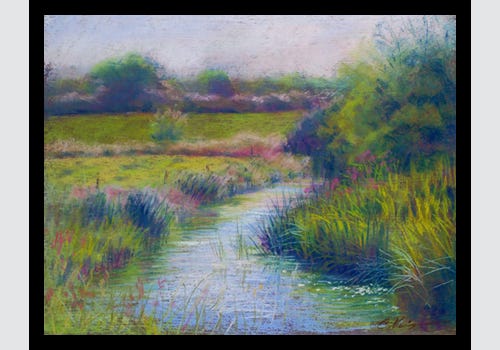 Morning Mist
Q: How do you break through creative blocks?
A: I can usually get through a creative block by pulling out a painting that was stored away and either fixing or finishing it. Also, reading my favorite art magazines or books can be a great inspiration.
Q: What are you most proud of?
A: I'm most proud that I am still at it and keep trying to improve. My motto has always been "I haven't peaked yet."
Q: How did you discover American Frame, and what do you love about working with our team?
A: I found American Frame while searching online. There were other options, but the site is the easiest to work with and has everything I need.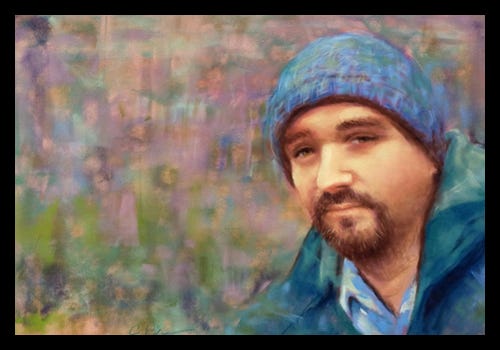 Youngman on the Verge
Q: What piece of advice would you give to artists reading your story today?
A: My advice to other artists would be to keep going and save your old stuff—the paintings you never finished or really didn't even like. At least you can see how much your work has improved!
To find out more about Cynthia Pierson and her work, visit www.cynthiapierson.com.