2023 Colors of the Year: How to Style Your Custom Framing Accordingly
It's that vibrant time of year again, when leaders in the design industry officially announce their 2023 colors of the year. You can expect to see these color trends all over the place this year—from furniture stores and design centers to the near and far corners of the art world.
At American Frame, we're excited to share this breaking hue news with you, as well as our own special framing recommendations to complement these colors beautifully. So without further ado, here's an inside look at 2023's top color choices, along with our handpicked custom framing selections to coordinate accordingly.
Sherwin Williams 2023 Color of the Year: Redend Point
A warm, intriguing hue characterized as soulful yet subtle, the Sherwin Williams 2023 Color of the Year embraces "a spirit of connection with the world around us." Redend Point is a minimalist shade with a cozy and calming vibe. Its inviting essence "creates a comforting backdrop for the everyday moments that matter." A neutral-type tone, this color exudes versatility for styling one's space. For a firsthand look, check out Redend Point in action.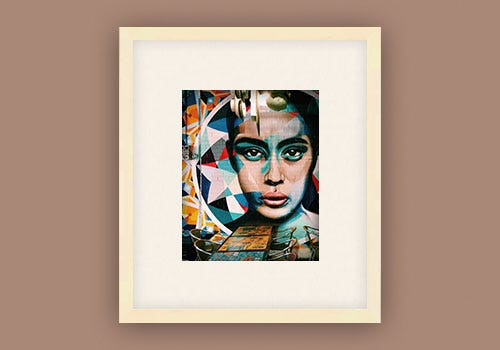 Behr 2023 Color of the Year: Blank Canvas
Behr's choice for 2023 Color of the Year is a palette selection that "renews every room of the home." Creating a welcoming atmosphere and exuding a comforting appeal, Blank Canvas is a neutral hue that pairs well with Behr colors such as Vine Leaf, Vintage Pewter, Midnight Blue, Cracked Pepper, Smoky Pink and Half Sea Fog. See it in all its glory, including the color complements that make for appealing combinations.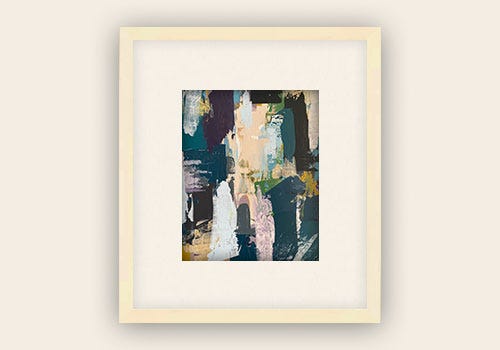 Pantone 2023 Color of the Year: Viva Magenta
Step into the Magentaverse with Patone's 2023 Color of the year. Vibrating with "vim and vigor," Viva Magenta is a shade "rooted in nature descending from the red family and expressive of a new signal of strength." Pantone describes this "powerful and empowering" hue as brave and fearless, a "pulsating color whose exuberance promotes a joyous and optimistic celebration, writing a new narrative."
The new animated red "revels in pure joy, encouraging experimentation and self-expression without restraint, an electrifying, and a boundaryless shade that is manifesting as a stand-out statement." Check out this audacious color that's "full of wit" and "inclusive of all."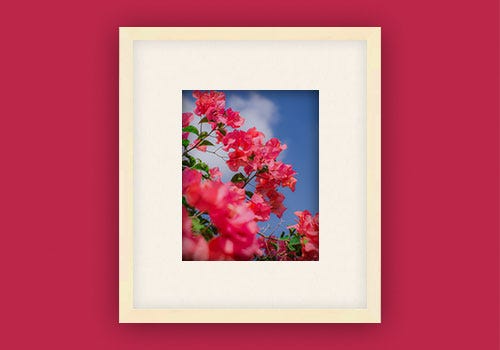 American Frame 2023 Products of the Year
Based on all of the expert recommendations and design trends rolling out for 2023, American Frame has selected our very own products of the year, including Frame of the Year and Mat Board of the Year. These choices coordinate impeccably with all of the aforementioned colors of the year, so be sure to take a look at how these selections might be the right fit for your framing project this year.
Frame of the Year: 206 Natural Maple Wood Frame
On this solid maple frame, a clear water-based coating allows the natural beauty and subtle wood variations to shine through. Its deep, squared profile works in unison with your art to complement it perfectly. With this FSC-certified and eco-friendly product, nature is integral in its production. It is a 100% domestically grown American hardwood, which means each one is unique, featuring one-of-a-kind differences in color, grain and finish. Ideal for a beautiful, professional presentation of any work on paper, watercolor painting or photography, our Natural Maple Wood Frame exudes a classic look that never goes out of style. It's an ideal pairing for any of the color trends on tap for the new year.
Mat Board of the Year: 8464 Bainbridge Alphamat Artcare Matte White Mat Board
A textured, warm white shade with slight yellow undertones defines this four-ply mat with a white core. Featuring Bainbridge's patented Artcare™ technology to protect against pollutants, it's made of 100% virgin alpha-cellulose fiber and meets the most stringent standards for stability and permanence in the industry. Our Bainbridge Alphamat Artcare Matte White Mat Board is a museum-quality product that's sustainably sourced and proudly made in the USA. It makes for another stunning complement to 2023's color contenders.
Pro tip: Mat boards have always been a popular way to enhance the look of your artwork, and a recent trend that's emerged is leveraging these mats to expand a piece's presence. (Think: using a mat, for example, to show off a 5x7 photo in an 8x10 frame.)
If you're interested in finding a frame and mat that complement your work and color palette, but you're still unsure about which options would work best, don't hesitate to consult our in-house framing experts. We have the knowledge and design expertise to support you through the entire process, and we're always here to help make your artistic vision a reality.