Pure, simple, classic: White oak frames
Mother Nature is nice enough to provide us with mighty oak trees in great abundance. From these trees, exceptional wood picture frames are made.
At American Frame, among our many custom picture framing solutions are several made from this beautiful, strong, durable wood.
Although white oaks grow throughout North America and Europe, the trees used for our wood picture frames are grown and harvested in the Cumberland Gap of the Appalachian Mountains in Kentucky, Virginia, and Tennessee.
The wood is then milled and finished – also here in the United States – with a transparent glaze, which allows its natural subtleties and nuances (read: imperfections) to be clearly visible. Then, in our Maumee, Ohio production facility, the wood is custom cut and joined to the precise measurements indicated in your frame order.
Once shipped, the warmth and sophistication of these frames become obvious, as they complement today's home décor trends nicely.
NOTE: White Oak is mainly straight-grain with medium to coarse texture. Occasionally, pinholes and knots of various sizes are present. These contribute to the wood's quintessential "cathedral graining," those long, dramatic undulations in the woodgrain.
Three frame styles. All white oak.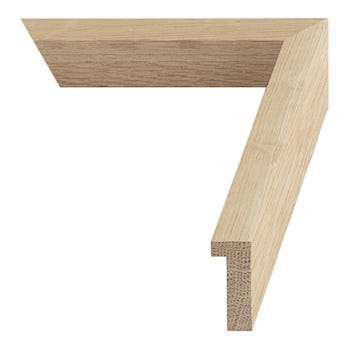 272110: This frame beautifully presents watercolors, pastels, acrylics, photography and other works on paper. It's deep enough to also be used as a shadowbox. With a ¾" face and 1 ½" depth (H: 1 1/2" W: 3/4" R: 1 1/4")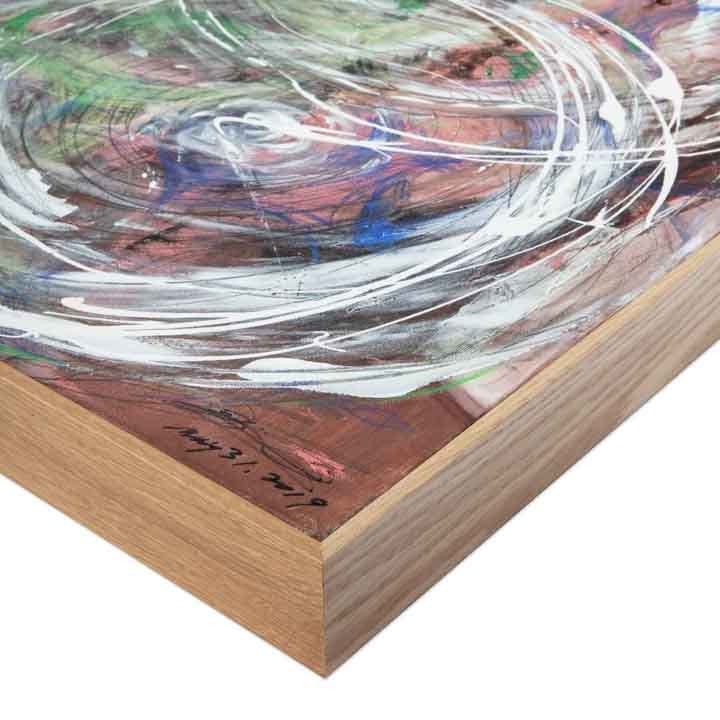 589110: This canvas float frame is deep enough to accommodate a stretched canvas of up to 1 ½". Also, a great complement to paintings or photography on canvas.