Choosing the Right Paper For Your Project: Part 2
American Frame is extremely proud of the quality and diversity of photography printing papers that we are able to offer to our customers looking for professional photo printing services. There is a paper for every desired effect, but how do you determine which paper is best for your print? Fear not, any paper that you choose will have excellent reproductive abilities and archival ratings (if any of our papers were "bad," we wouldn't offer them!). Paper selection is mostly about personal preference, but certain papers are definitely more suited to specific subjects and media than others.
See Choosing the Right Paper for Your Project Part 1
Previously, we discussed all of our resin-coated photo printing papers and suggested which subject matters looks best on which papers. This week we will tackle all of our matte-finish papers and the characteristics of each you should be aware of when choosing the right paper for your project. We will start with our photo matte selection, Moab Lasal Photo Matte, and then move on to a variety of fine-art, matte papers including: Epson Hot Press Bright, Hahnemuhle Photo Rag, Epson Somerset Velvet, and Canson Infinity Arches Aquarelle.
Moab Lasal Photo Matte
Our first selection is the Moab Lasal Photo Matte. This is a slight hybrid between last week's papers and this week's, as it's a photo paper, but with no resin coating. Instead, it has a smooth bright white, matte finish, and is about the weight and thickness of the Premium Luster or Premium Glossy we discussed last week. It does exceptionally well with image sharpness and has excellent vivid color density and holdout which makes it a very versatile paper for just about any project. Photography, portraiture, fine art, portfolio pieces, presentations, posters, graphic art reproductions, signage or professional layouts, you name it, Lasal Photo Matte can make it happen. It can tackle just about anything you throw at it with excellent color and clarity and thus is a fantastic general purpose photo paper.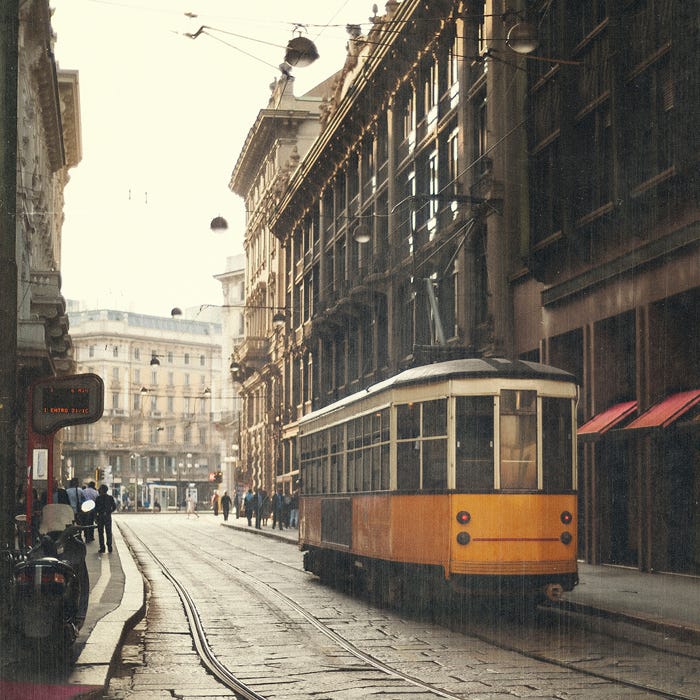 Moab Lasal Photo Matte
Next we have our Fine Art Papers. Note that these selections below are warmer, heavier stock papers than what we have discussed so far (with exception to our Baryta), thus making them stiffer and giving a feel of something that would represent fine art reproductions as if they came out of a gallery or museum.
Epson Hot Press Bright and Hahnemuhle Photo Rag
The Epson Hot Press Bright and Hahnemuhle Photo Rag both deliver great quality images with very similar results in both the look and feel of the prints. However, there are slight differences between the two papers that you should be aware of when determining which of the two papers to choose. Epson Hot Press Bright is a "hot-press" paper indicating that it has a smooth finish and is slightly less absorbent surface than the Hahnemuhle Photo Rag. Epson Hot Press Bright holds sharpness and detail extremely well and provides sharp contrasts.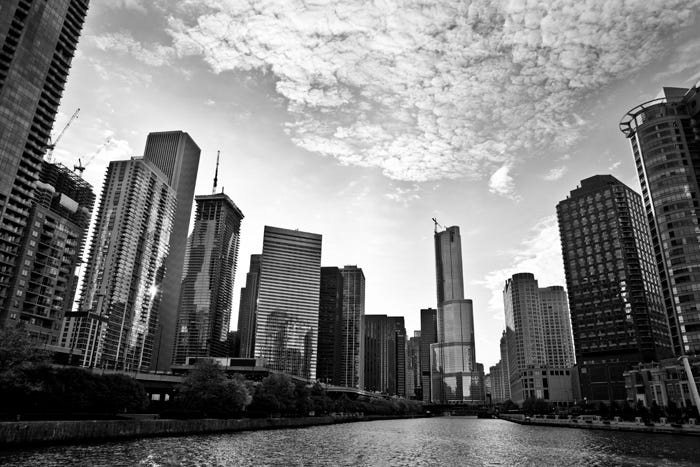 Epson Hot Press Bright
On the other hand, Hahnemuhle Photo Rag also holds detail and contrast extremely well in its own right, yet it's a 100% Cotton Rag paper which provides more surface texture and ink absorption giving prints just a slightly softer look and feel. As a very broad guideline, we would recommend images that have hard-lines, geometric forms or 'man-made' objects (for example, a deep-focus photo of a cityscape) go on Epson Hot Press; and images that are softer, warmer or organic (for example, sunlight streaming through a forest canopy) would be favorable to the Hahnemuhle Photo Rag. Black and white images tend to do well on both papers with Hot Press showing a slight lead in incremental gradients in terms of shadows. However, there really isn't a right or wrong choice when it comes to these two fantastic art papers! Wedding portraiture, landscapes, fine art reproductions using various mediums from graphite to chalk as well as photography all come to mind as subjects that would look great on either of these papers. It all comes down to the look and feel you want to portray.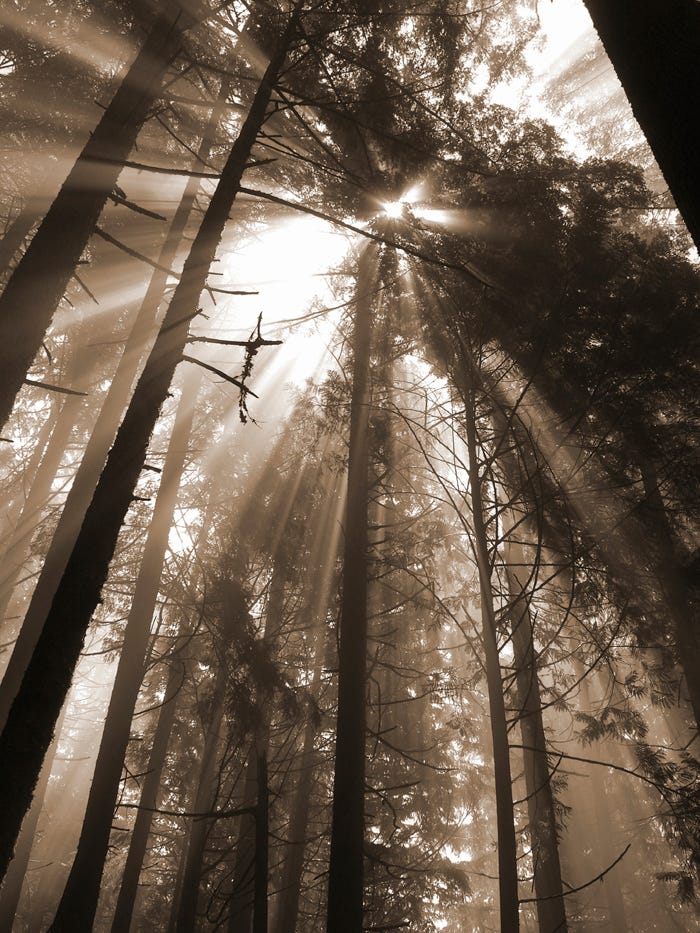 Hahnemuhle Photo Rag
Epson Somerset Velvet
Our next paper, Epson Somerset Velvet which, as the name implies, has a "velvety" surface texture gives images a soft and warm appearance. The ink tends to absorb into this paper instead of sitting on top due to the 100% rag nature, so while it's not the best choice for photography, it has many uses for all of our Fine Artists out there. It's vivid color reproduction does amazingly well for fine art reproductions in mediums such as chalk, pastel, charcoal, colored pencil, and acrylics since it offers the ability to replicate the look and feel of original artwork on quality art paper. If your artwork is in any of these mediums Somerset Velvet or the previous mentioned Hot Press Bright or Photo Rag should be on the top of your considerations.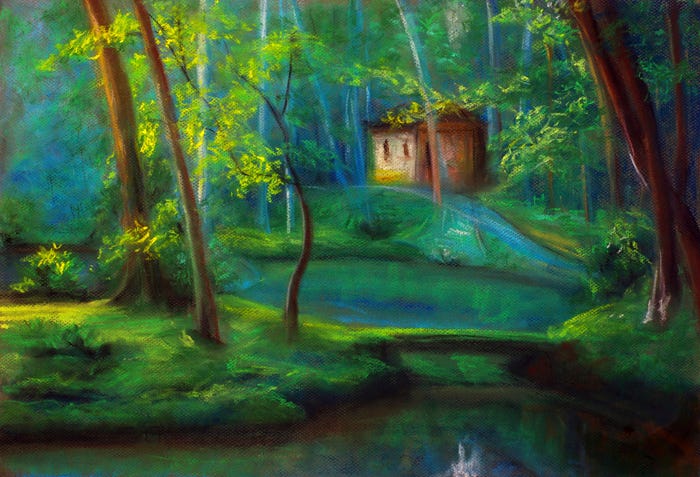 Epson Somerset Velvet
Canson Infinity Arches Aquarelle
Finally, we have Canson Infinity Arches Aquarelle which is our watercolor paper selection. Arches Aquarelle is not "like" a water color paper, it is the same paper that is made and sold to watercolor artists to use for painting. This paper selection gives the watercolor artist the ability to reproduce their work in a way that completely mimics the look and feel of the original piece. And, because it is a true watercolor paper, artists can actually do additional painting or embellishments on the paper after it has been printed. It's a very thick, heavy, paper with a distinct mould-made cloud-like texture, giving it a somewhat rough and uneven surface.
It does exceptionally well at color reproduction as well as precise detail when it comes to paintings. This is key, because as great as this Arches Aquarelle is for reproducing artwork like watercolor paintings, we strongly cautions artists about using it for photography—especially portraits. Photo images will not be magically transformed into a watercolor painting by printing on this paper, as photos tend to look best on photo papers where details are maintained on a smooth surface.
For example a mismatch between subject and paper, take a bride in a wedding photo. When printed on this paper she might have the appearance of cellulite ripples or a skin condition because of the uneven rough surface of a heavily textured paper. The photo itself would hold excellent color and detail, but the overall feel and clarity would be lost, because the nature of the surface texture would give it this undesirable effect. However for paintings and fine artwork where adding a paper texture gives it that something extra, the Canson Infinity Arches Aquarelle is an unbeatable, "top-drawer" selection.
Canson Infinity Arches Aquarelle
So there you have it. We touched on all our papers we offer and hopefully have helped you understand the characteristics of each and how they will affect each subject. Remember these are some general guidelines and suggestions. You can always order one of our free paper sample packets as well to see for yourself, exactly how each of these papers feel and look to better help you decide. Paper is a matter of personal preference, there really is no wrong choice. It really comes down to you and the feeling you want to portray once it's printed and hanging on the wall.