Understanding the Importance of Monitor Calibration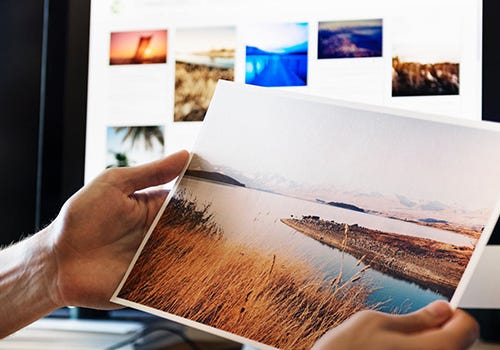 Artists and photographers work for hours to reliably transfer the images in their heads to canvas. When printing their work, they want to be sure their computer screen displays what they created as perfectly as possible. That's where monitor calibration comes in.
It's one of the questions our printing department gets asked regularly. In short, calibrating your computer's monitor helps accurately display the colors used in the digital file of the photograph or painting, ensuring that the printed image will match the colors viewed on screen. Without calibration, the colors in one image could look radically different when displayed on different computers, which could mean an unpleasant surprise when you receive your fine art print. It may be shocking, for example, that the blue flowers shown on your screen were purple in reality.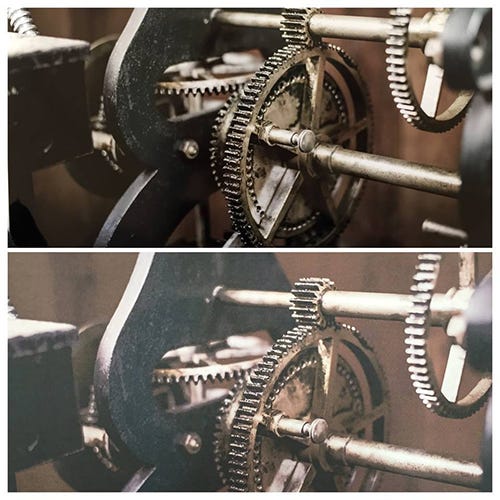 Many computer monitors display images as overly bright and more blue than they truly are, so calibrating your monitor lets you or your editor color correct the images so you can trust the colors you see on the screen will be the same as those you see on the print. This easy process begins with the purchase of a monitor calibration kit and takes about 15 minutes. The kits comes with software and a hardware device that measures the color and brightness that your monitor produces. After calibrating your machine, you can edit your images with confidence.
There are a lot of monitor calibration kits available, but we recommend products by X-Rite, the industry standard in monitor calibration. X-Rite's ColorMunki Display outperformed several others in a test we conducted a few years ago.
Keep in mind that even after calibrating your monitor, other factors, such as the light in the room and the tilt of your monitor could affect the way your image looks on the screen.
After you've calibrated your machine and finalized image edits, it's helpful to order a proof of any image you print to ensure color accuracy. Images viewed on a screen will translate to paper in varying ways depending on the paper you ultimately choose.
For step-by-step help with your print and frame project, use our complimentary Art Assistant™ program.