A Must-Have: Framing Point Driver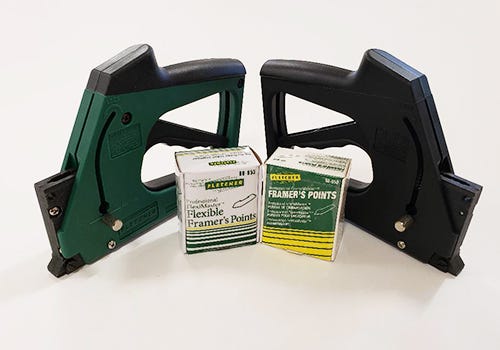 Like a nail gun is to a carpenter, a point driver is an essential tool of the trade. It can help streamline the framing process and save a lot of time. If you do a lot of framing, a point driver is a must-have.

Instead of spring clips, framer points can hold artwork securely in place in custom wood picture frames. With each squeeze of a point driver's trigger, a framer point is inserted smoothly into the rabbet joint of wood frames to prevent artwork from moving and your frame from being damaged. Points are especially useful when ordinary spring clips won't compensate for your rabbet being much deeper than the height of your art stack.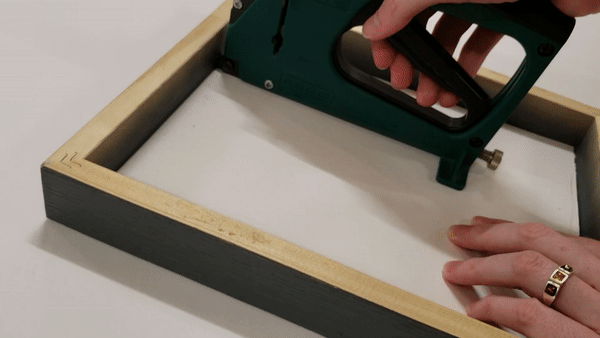 Fletcher Framers Points & Drivers
Since the '80s, the Fletcher brand has been synonymous with the finest framing points and framing point drivers. The Fletcher FrameMaster point driver is favored all over the world by professional framers and DIY-ers. It's lightweight, simple to use, and makes assembling one or a hundred wood frames easy.

With its ergonomically designed rubber grip handle, hand fatigue is minimized, and comfort is maximized. Stiff, wax-free points – in easy-to-load magazines of 100 – can be fired quickly, without double-feeding or jamming. They go into the rabbet flat, without ripping or denting the framing material.

See the Fletcher FrameMaster Point Driver and FrameMaster points (sold separately)

Need to remove the artwork from the frame? To remove points, use pliers, or a PullMate Point Remover.

Fletcher also offers flexible points, so artwork can be separated from its frame easily by bending the points, but remain in place. The Fletcher FlexiMaster Point Driver uses easy-to-load magazines of 170 wax-free FlexiMaster points (sold separately).