Stephanie Prechter Finds Peace through Art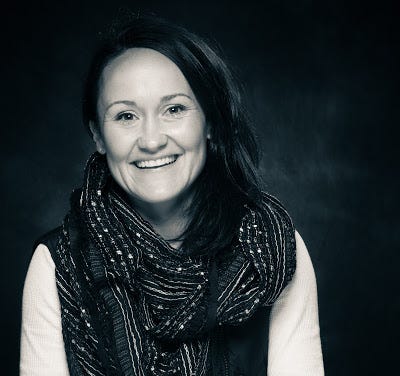 Stephanie Prechter
There's a sense of calm that comes from Stephanie Prechter's photographs.
The rolling waves, endlessly spiraling staircases, and dreamlike landscapes instantly instill a peaceful feeling in the viewer.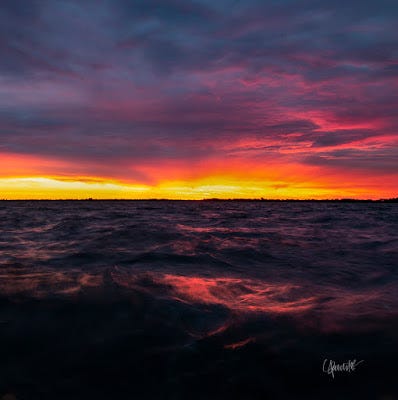 A photograph of sunset over the Detriot River, by Stephanie Prechter
And for Prechter, that's the goal — not just in her art, but also in the rest of her life.
"I have always used art as an outlet personally," she said. "The power of art, in general, is a bit transcendental, in that it feels as if I can dive into a different space and surface with a renewed appreciation."
Prechter has channeled her passion for photography through projects like The Great Lakes Project, which include images of Michigan's famous lakes and the people who work on and near them. She said the project was inspired by her childhood, growing up near the Detroit River.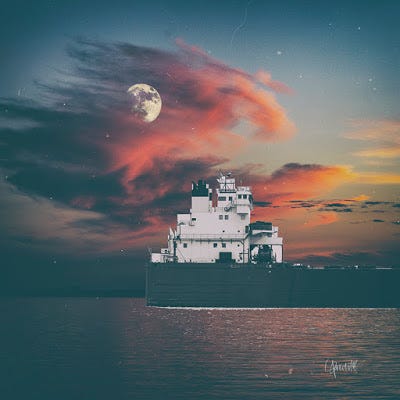 A photo collage, by Stephanie Prechter
"The sense of humility and also the overwhelming urge to protect our environment inspires me," Prechter said. "Since picking up the Great Lakes Project, it feels like a natural next step to get involved with the environment and attempt to live a more sustainable and intentional life."
When she's not behind a camera lens, Prechter helps further her cause in other ways. She has experience working with various programs at the University of Michigan regarding bipolar research and suicide prevention outreach.
Having lost her father, a local entrepreneur and philanthropist, to suicide in 2001, then managing her own Bipolar diagnosis, Prechter feels compelled to share her own experience and offer arts as a way of healing.
"With the Great Lakes, it has been such a blessing to find something so magical," she said. "When I go out to photograph this precious resource, I work to honor the Lakes and to stay in the present moment. The gift of presence is a form of therapy for me."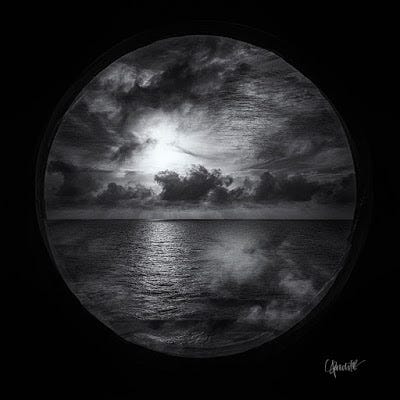 An image of the Great Lakes, by Stephanie Prechter
She got a chance to see the healing effects of art up-close-and-personal when she took part in a 2016 internship offered by Washtenaw Community College in which she shadowed art and music therapists at the University of Michigan's Cancer Center.
As part of the program, she photographed patients during their care and shared her photos with them. "I gained a deeper understanding for the cancer experience on the whole; visiting with patients and their families witnessing infusion appointments and sharing about photography," she said. "The arts truly transport people, and I think it did just that during these extremely trying times."
Next, Prechter plans to find a way to blend her passion for mental health with her art.
"I'm hoping to continue my work with suicide prevention as that seems to be my life's work and do so using art as a medium," she said. "I've found that the Great Lakes Project is a vehicle for me to connect people with nature and a sense of purity. It's an ideal way for me to share about tools such as resilience and compassion in a non-clinical setting and garner a responsibility to each other and to our lakes."
Her commitment to mental health through art is behind another partnership with PeaceLove Studios, a nonprofit dedicated to helping people create peace-of-mind through art and storytelling. Prechter was invited to share art with PeaceLove in 2010 and her story in 2016. "I love their approach to wellness and the way in which they integrate mental health with creative expression," she said.
American®Frame has helped Prechter in her own creative expression for the last couple of years. "When clients place orders, I drive down [to their Maumee, Ohio showroom] and depend on them for all my needs from printing to matting to framing," she said. "I choose them because they are relatively close and I have good relationships with Shelby, Christine, Lindsey, and April. They do a wonderful job, and I am appreciative of their kindness and professionalism." She said she tends to keep her framing and matting simple, but urges other artists to follow their own instincts. "I'm learning that each image is its own," she said. "What works for one, may not work for another."
Sign up to our e-newsletter for artist features, helpful tips, and more.