Nurturing Young Artists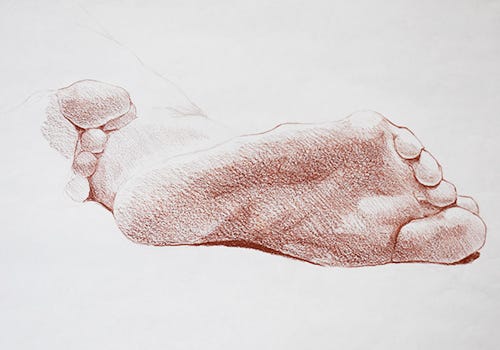 Years from now, a pool of artists will have Jason Sanderson to thank for their success.
The 25-year veteran art teacher at Bedford Public Schools in Temperance, Michigan, shares his passion for art with his students, hoping to help them hone their artistic skills.
"I truly believe I have the best job in the world," Sanderson said. "I love working with young artists and helping them to bring out their very best. The privilege of being able to work side-by-side with them has made the past 25 years seem like two."
Sanderson first became interested in art during his own time as a student at Bedford High School, but now devotes most of his time to helping the next generation of artists develop through his Art Foundations, 2-D Art and Design, 3-D Art and Design, and Portfolio Prep classes.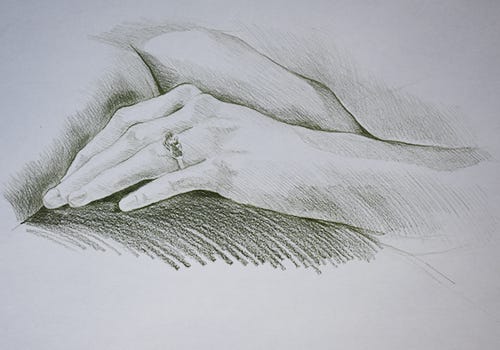 In addition to classroom time, he also takes a group of dedicated students to weekly life drawing classes at a Toledo-based teaching studio.
"It's a chance to work 'in the artistic trenches' with my students as they see the value of drawing from the human form," he said/ "As a result, my work tends to be a bit more academic in nature and most are left unfinished, as when working with students, I sacrifice my work for theirs."
But not all of Sanderson's art is purely for his students' benefit. He finds time to exercise his own imagination when creating the fantastical chalk drawings that display the names of beers at Toledo's Earnest Brew Works.
"I really enjoy how much people enjoy them," he said. "The owners have given me quite a bit of creative freedom on many of them, and I've really enjoyed the challenge of working in chalk markers."
When he's not teaching art or creating his own, he's heading up the school's yearbook club, fishing in Michigan's Upper Peninsula, or participating in racing events at Toledo or Flat Rock Speedways. He's also involved in the National Art Education Association as well as the Michigan Art Education Association.
Sanderson is also director of the Focus Art Show at the University of Toledo. Since taking the reigns there, he's expanded the show to include multiple sites and has coordinated with the Arts Commission of Greater Toledo to integrate it with their popular monthly Art Loop series.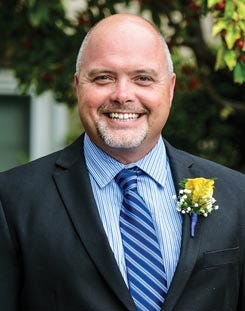 "I truly love promoting student artists and awakening their thoughts and viability of studying beyond high school," he said."
He said this year; his creative goal is to increase youth participation in the local art scene and to keep expanding on his artwork for the brewery.
He's been a devoted American®Frame customer for as long as he's been producing his own art, and loves the ease of online ordering as well as periodic visits to our Maumee, Ohio-based showroom.
"We are truly blessed to have a place like American Frame," he said. "And I consider myself even luckier to be able to be within driving distance!"
He advises new framers to trust our expert framers for help with their projects.
"Let the professionals at American Frame show you exactly what they have to offer in terms of service and advice," he said. "You will be amazed at how easy and rewarding it is to do it yourself."
Have questions about your next framing project? Our experts have the answers. Contact us.