Featured Artist: Jamie Kizer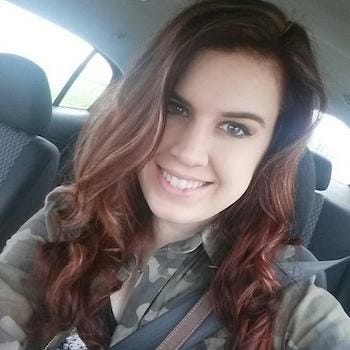 Jamie Kizer
This Toledo, Ohio native graduated from Bowling Green State University with a Bachelors in 2-D Studies. She's been married four years to her husband Josh. Together, they're raising their 2 year-old son Rowan, who's already taking after his mom creatively. For two and a half years, Jamie has worked at American Frame. She also sells her art on her Etsy shop, which is called JKizerCreates.
NOTE: The interview was conducted in April 2020, during the state of Ohio's official COVID-19 stay-at-home order.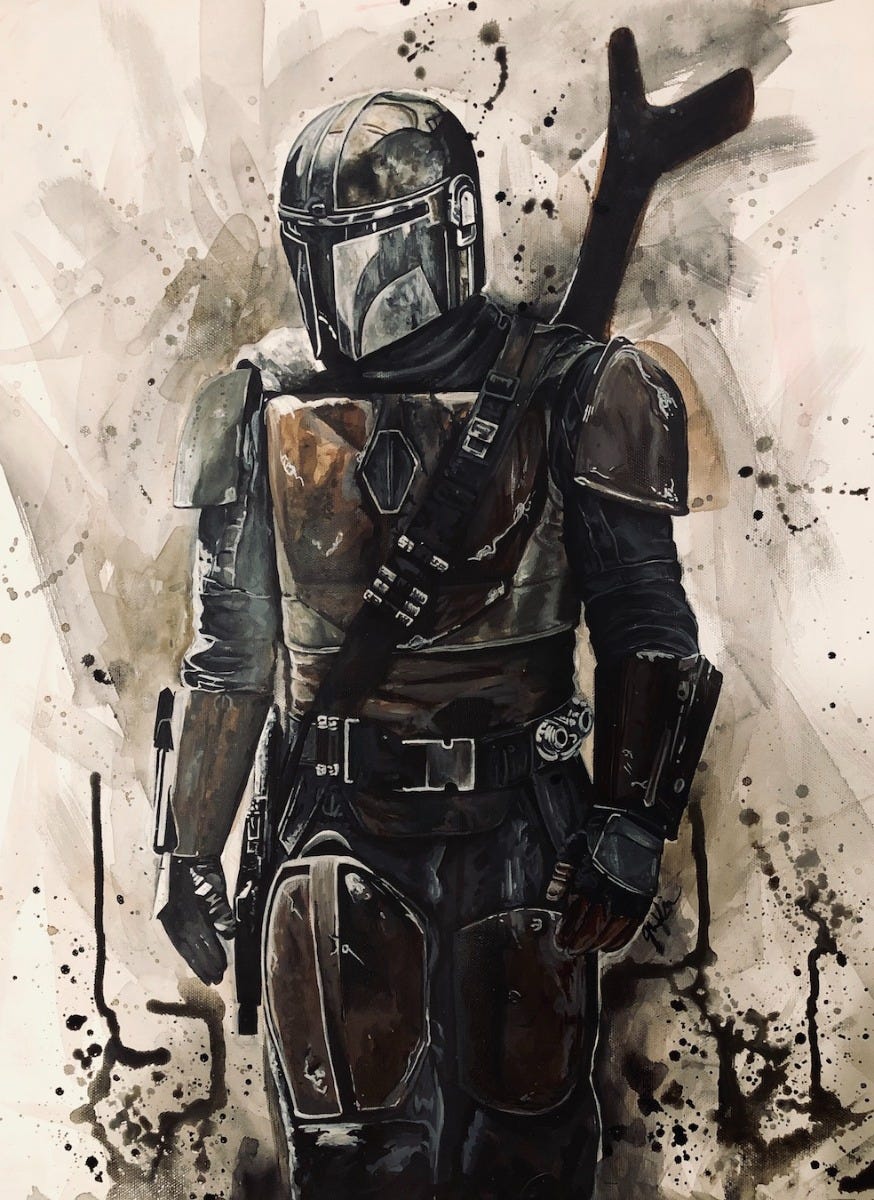 American Frame: What genre is your art?
Jamie Kizer: I guess I have multiple genres along the same style. I love fan art and recreating versions of my favorite movies and video games, but in my own style. They come out of my head, on the edge of dark and creepy, yet beautiful. They can be my own imagination of animals, people and landscapes. Sorta like my own little world.
What's your favorite medium?
I love painting. I used to use oils mostly, but recently I opened the door to watercolors and inks. They give me more freedom for what I'm trying to achieve. I go back and forth between different mediums.
How do you make time to create?
It's a challenge, when you work full time, then go home to be a mom to a 2 year-old. Fortunately, I can hand my son a box of crayons and he creates stuff along with me. I really get in the zone once he goes to bed for the night. I stay up pretty late on a weekday or weekend.
Who is your biggest artistic influence?
When I was in school, I learned a lot about Picasso, Van Gogh and Salvador Dali. That led to finding local artists and some unknowns. I got really interested in what they create.
But my absolute biggest influence is my mother. She was an artist, but is now into computer design because she's an engineer. I remember when I was little, sneaking into her room and finding her art portfolio under her bed, looking at all she had created. A lot of it was older works from when she was in school. I thought it was so cool that my mom could draw and make this really cool stuff. It made me want to do the same. That really started my love for art.
Now, I'm trying to convince her to get back at it and create more cool stuff.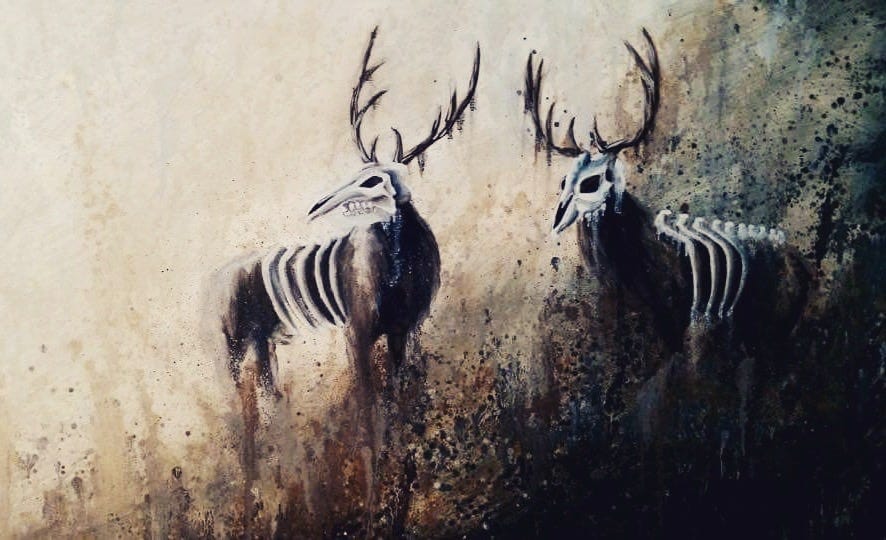 If you could meet any artist in the history of the world, who would it be, and why?
Salvador Dali. Of all the artists, I've looked at his stuff the most. He had the imagination to make such interesting scenes and put them on canvas. It still amazes me. If I ever had the opportunity to meet him, I'd ask him how he did what he did and what influenced him to make such fascinating work.
What is your biggest challenge as an artist?
Creative blocks. They've hit every artist once or twice. Sometimes it can be hard to find the inspiration, to get the motivation to create, to get what's in your head out. I went through a period when I didn't paint or draw anything for two years. I'd lost the spark. But I'm so glad I got it back. Now, my desire to create is stronger than ever.
How do you break through creative blocks?
I try to find inspiration in everyday life. Movies, TV shows, video games. Watching YouTube videos of other artists, doing speed paintings. Exploring Etsy. I try to find something, anything to spark a fire again.
What are you most proud of?
How far I've come. I spent years – all through high school, college and into my adult life – trying to figure out what kind of artist I am, what my style is. I finally found it a few years ago. I've been through a lot. Looking back, I'm surprised I made it this far. Art has lifted me right back on my feet. I'm so proud I have this love for creating. I don't want to stop.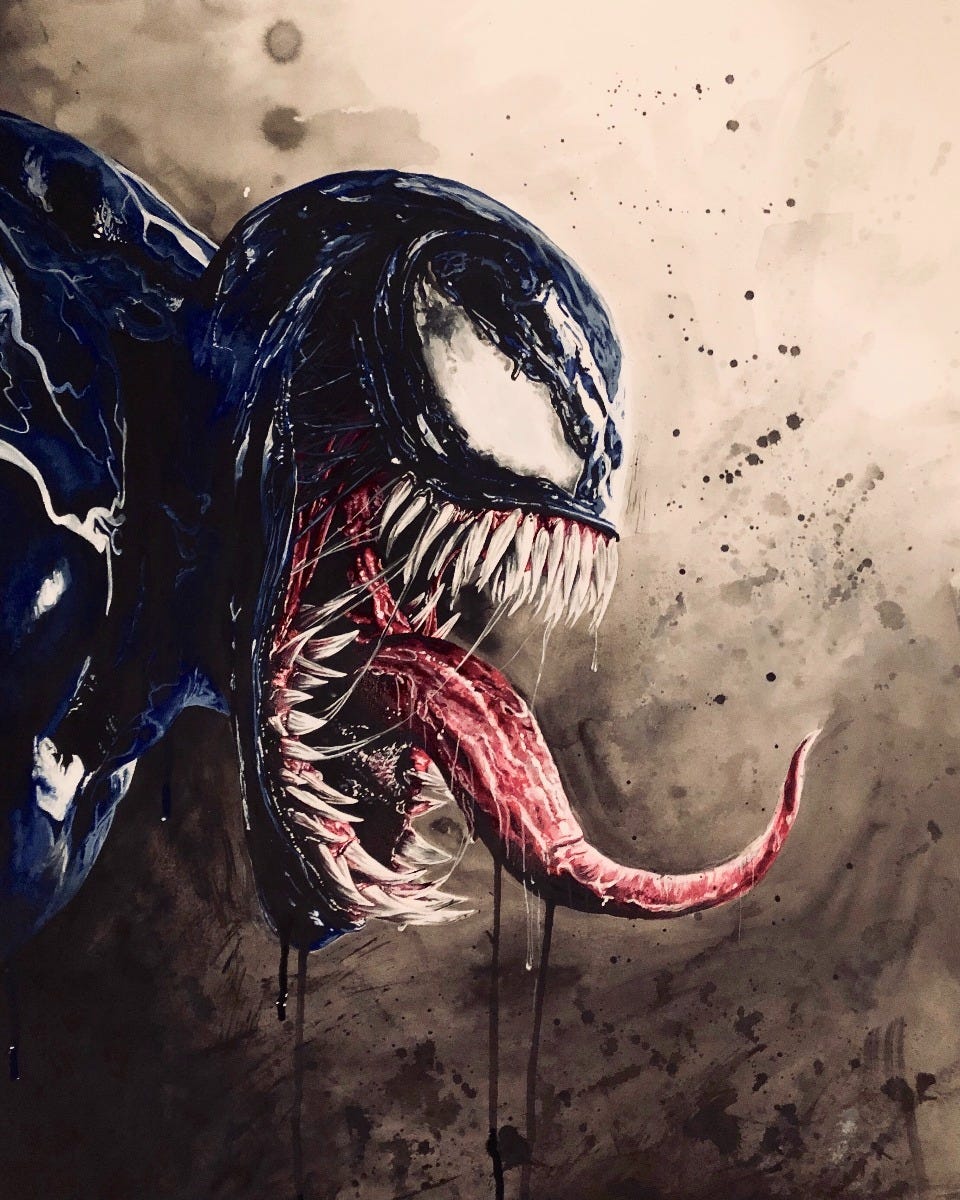 What is your favorite frame that American Frame carries?
Oh, man, I have to pick one? Hands down, I love the rustics collection. I like the run-down, imperfect frames. They are just so interesting to me.
What piece of advice would you give artists?
Don't stop. There are no rules. Keep going even if you get negative feedback. You don't have to change yourself to comply with what society deems as art. I've heard one too many times in my life that no one will buy what I create. It's not about that. it's about what makes you happy, it's about expressing yourself.
What department do you/have you worked in at American Frame?
I've been around. I started in commercial as a framer, then moved to customer service. Soon, there will be a new adventure that I'm sure will be exciting.
In normal times, what is your day-to-day workload like?
It can vary. Sometimes, I help in the plant in framing. That can get pretty busy. In customer service, it can also get busy, answering phone calls and emails, trying to help with questions and problems. Some days are easy, some days are challenging.
What do you want customers to know about AF?
That American Frame cares. We're not like big companies that treat you like you're not human. This company tries to be as understanding and compassionate as possible, and to treat all customers like they're family. We're here to make sure your art is framed with the highest quality products and to make your art look its best.
What have you been filling your time with during the Coronavirus stay-at-home order?
I've been working at home, keeping customers informed and up to date about our production of their orders. Some days, I'm in the plant helping as much as I can to get orders out to the customer.
Anything you've done that's new, different, or more of during this time?
I actually started a new Etsy shop. I can sell digital downloads of my original art. I also started a new series of pieces inspired by Viking/ Pagan religions. Some of those pieces are up on my Etsy, as well. I just have a few more pieces to put up.