Why Should I Frame My Canvas Painting?
Quite frequently, we're asked: should I frame my canvas? Do I have to? Why might I want to? Let's delve into the topic here.

The short answer is this: if the canvas is stretched and you're happy with how the sides of it look, you can display unframed. A painting or print on canvas, unlike works on paper, has a structure and shape all its own. I certainly don't frame all of my canvases. I have a piece in particular one might call "mixed media" on canvas that I purchased years ago at a gallery opening. The work was created on extra deep stretcher bars with an image transfer on acrylic screwed into the top of the piece as an extra layer. It's edgy and a bit unfinished and I want to keep it that way. If I framed it, the art would be compromised. An important purpose of a canvas frame is to complete a look, not to interfere with the original intent of the artist.

Also, I've seen many customers over the years create reproductions or photographic prints on canvas which they finished as a 'gallery wrap' or 'museum wrap' and never framed. The exposed edges simply become part of the piece that the artist chooses to display. It's a look and a design decision.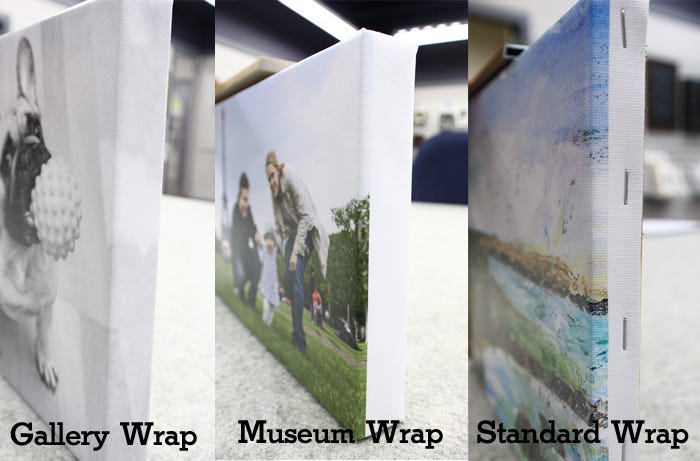 That said, more often than not, I do like to see canvas paintings framed to fit both the style of the art and the setting where it will be displayed. A pretty landscape, still life or traditional portrait painted with oils or acrylics can be beautifully highlighted with simple, high-quality materials. A linen liner attached to a carved profile (think gold or silver leaf, acid-washed bronze, or hand rubbed beeswax) is a timeless, easily achievable look.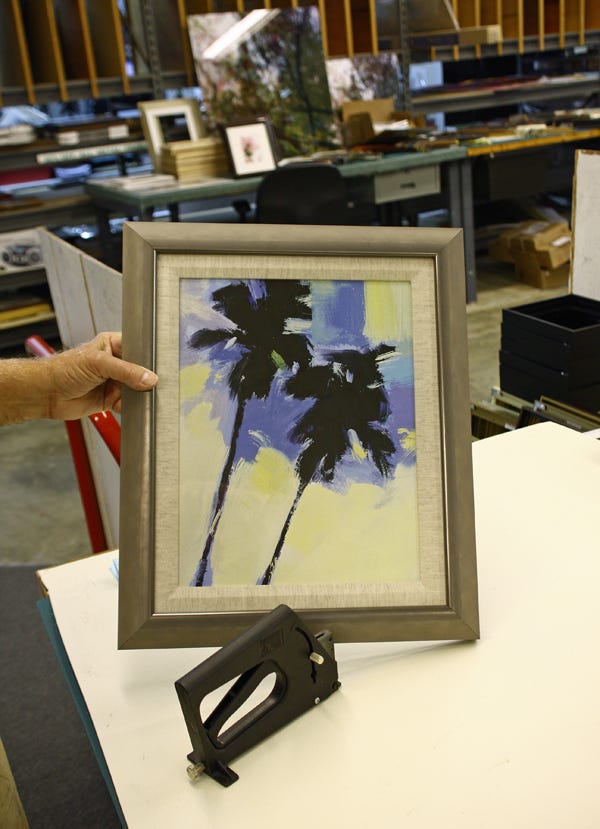 Another very elegant alternative at your fingertips is a float frame, named because it allows for a slight space or 'float' between the canvas and the inside edge of the frame, giving the art a recessed perspective. These frames are attached to the canvas from the back as opposed to covering the image with a lip on the front. One advantage to this approach is that it exposes 100% of the artwork to the viewer. The float also provides a sophisticated and graceful separation between frame and surroundings, which is why you often see this style in contemporary settings.

Now that I've shared my opinion, I'd love to know what you think. Well?

Consult our other canvas articles for more information:

Using Linen Liners for Art and Framing
How to Choose a Frame for a Stretched Canvas
Canvas Clips and Offset Clips
How to Frame a Canvas with a Canvas Floater
Calculating the Float with a Float Frame
Do You Stretch Large Canvas?
What Frames Are Best With Linen Liners?