DIY Picture Framing Tips: The Proper Way to Back a Wood Frame
Our framing specialists show you step-by-step directions for backing a wood frame with a protective kraft paper backing that not only looks professional, but protects your art work.
Apply ATG Tape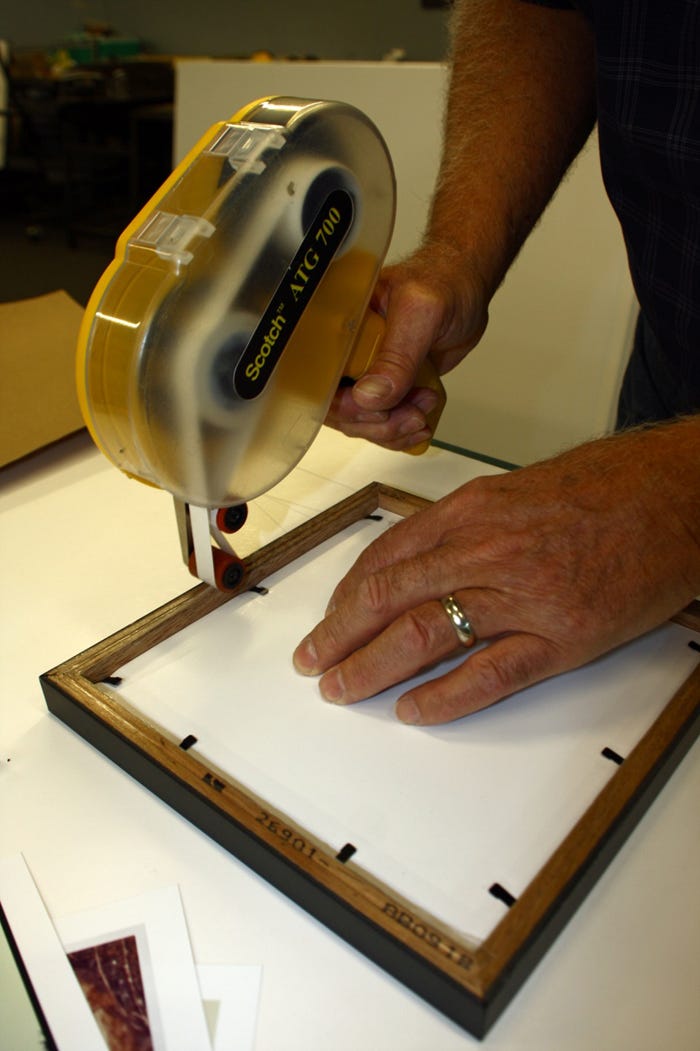 Applying tape to the back of a frame
Attaching to Kraft Paper
Apply a strip of ATG tape to the back lip of the frame, all the way around the perimeter.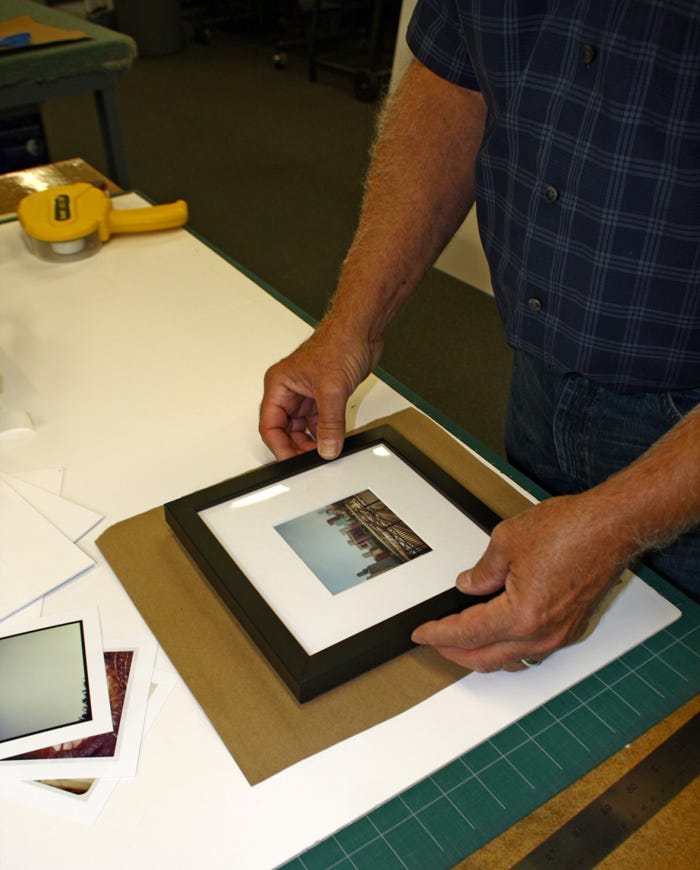 Attaching the kraft paper
Trim Kraft Paper
Flip the frame over onto a piece of kraft paper or acid-free backing paper that is slightly larger than the frame. Press down firmly to be sure the paper sticks. Flip the frame back over.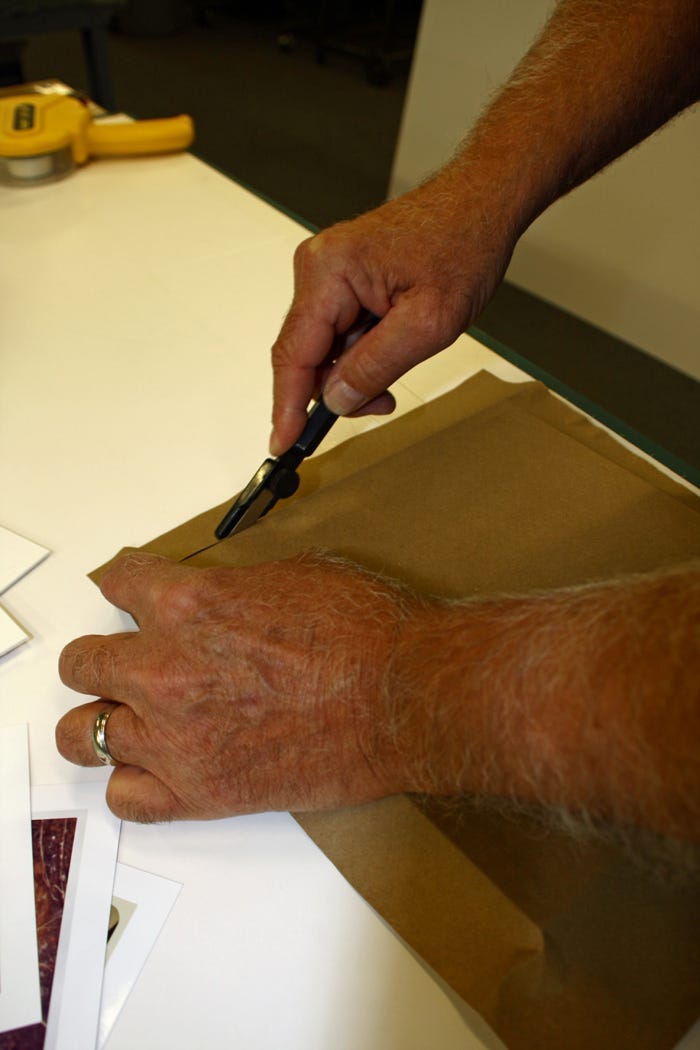 Using the dust cover trimmer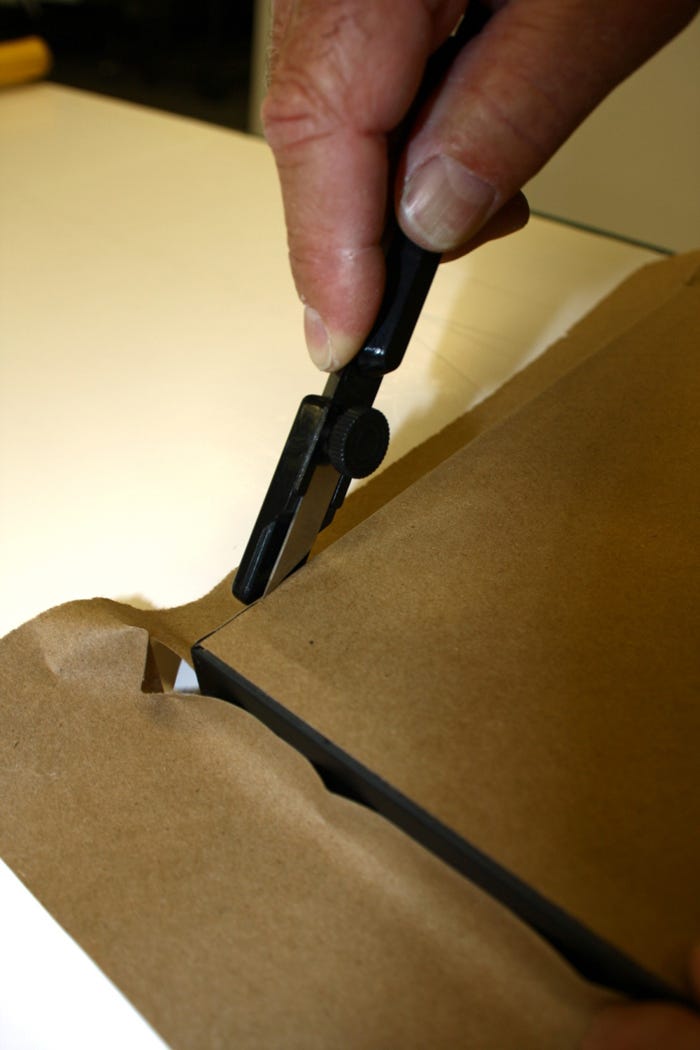 A close up of the dust cover trimmer
Close-up of how the trimmer blade works. Using a dust cover trimmer or a utility blade, cut off the excess kraft paper. If using a blade, be sure to cut the paper slightly on the inside of the edge of the frame so that it won't be seen when viewing from the side or front. The dust cover trimmer does this automatically, which is nice, especially if you want to give your DIY picture frames project the most professional look possible.
Fully trimmed kraft paper on the back of the frame
Apply the Hanger
When finished, it should look something like this.
Next, apply a saw tooth hanger. For a larger or heavier piece, be sure to use wire or the Hangman Mounting System.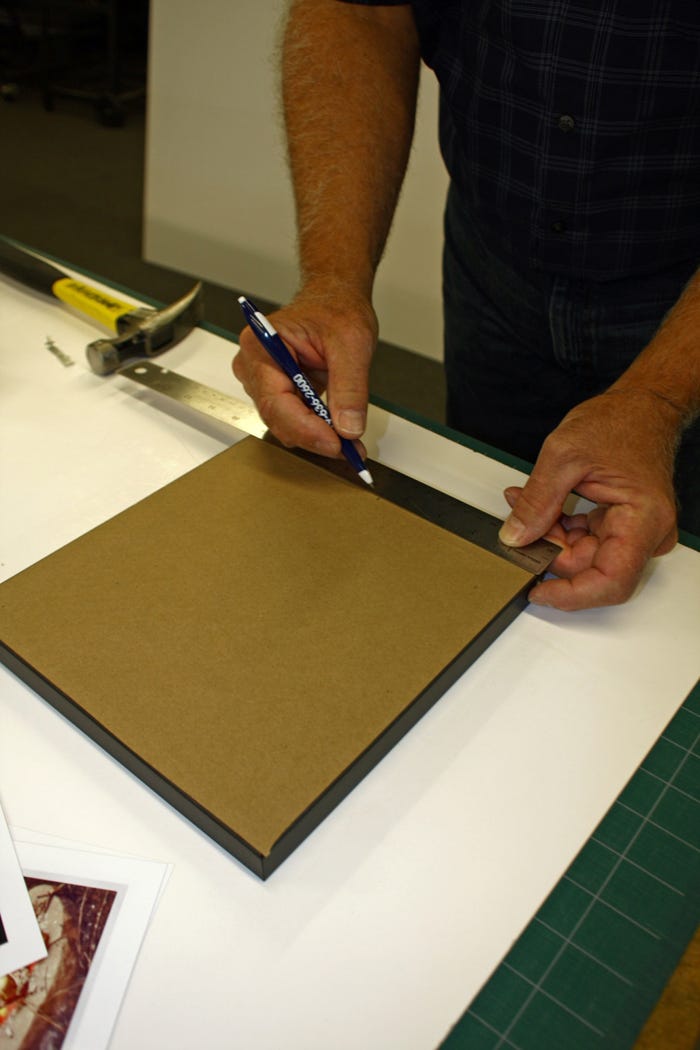 Measuring for the hanger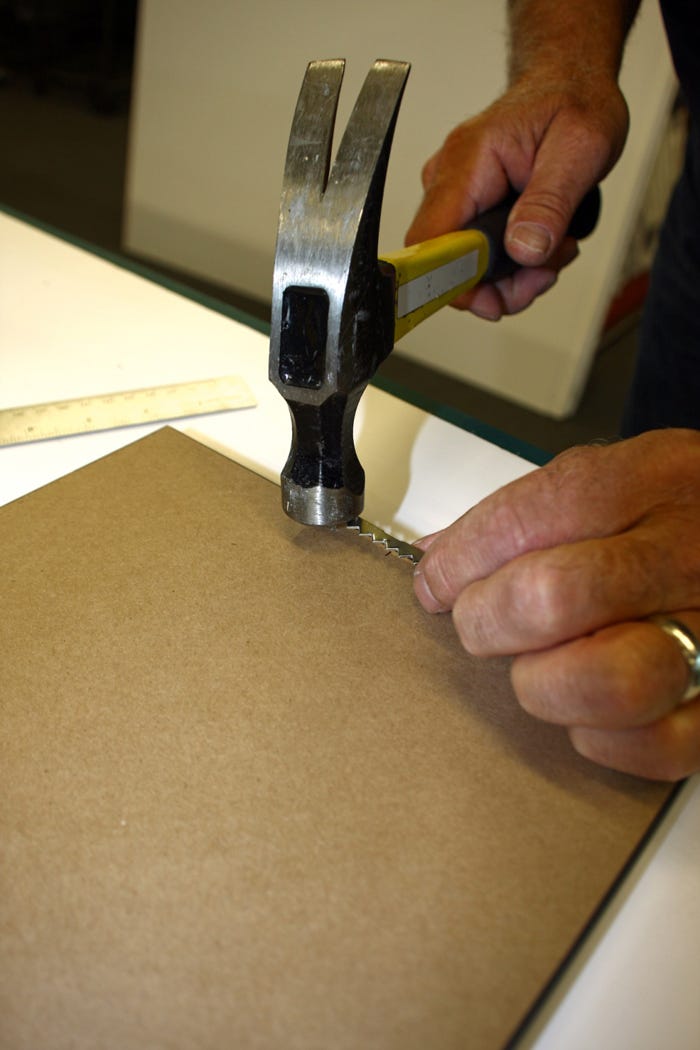 Putting the hanger in
Align the hanger with the center mark and hammer the hanger into the wood frame. Find and mark the center of the back of the top part of the frame.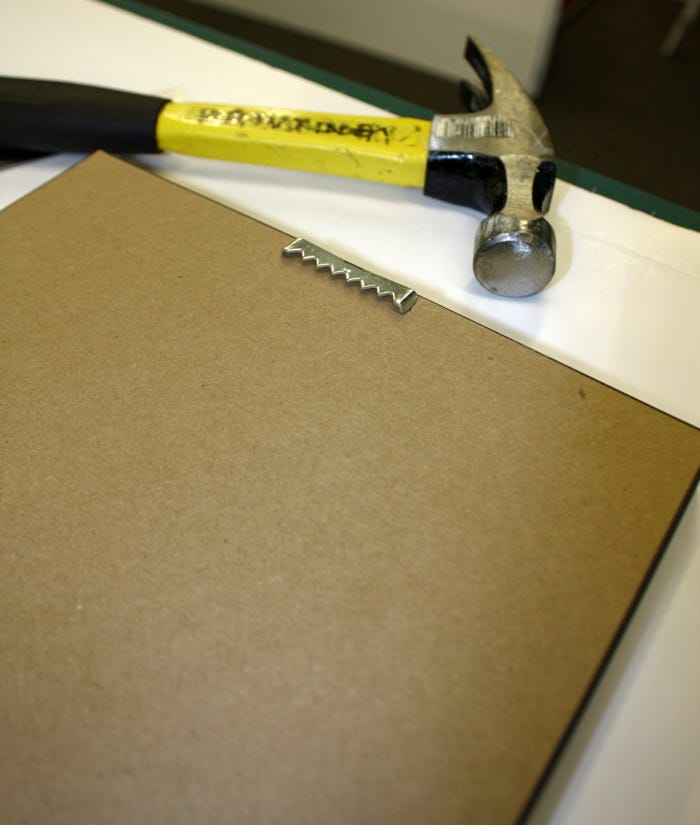 The hanger after being fully applied
The Final Touch
It should look like this when completed.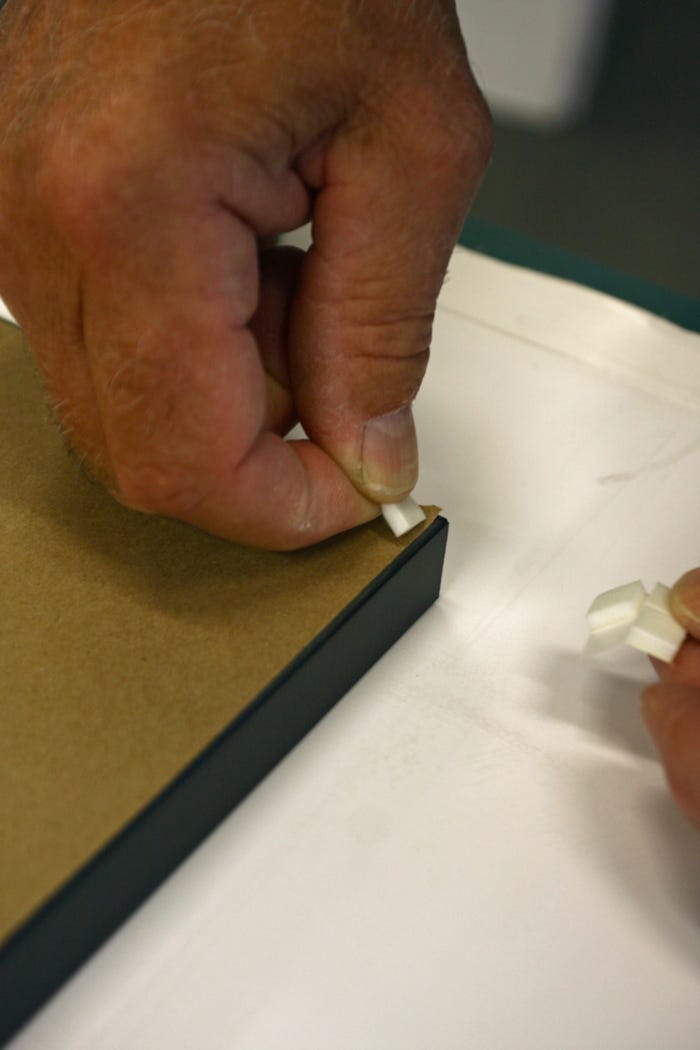 Putting on bumpers
The final step is adding 2 foam bumpers to the bottom 2 corners of the frame. These protect the wall and also help prevent the frame from shifting or tilting once hung.
Following these DIY picture framing steps will help prevent dust and/or moisture from entering your frame and prepare your finished piece for being hung on the wall!