The Stylish Way to Give Art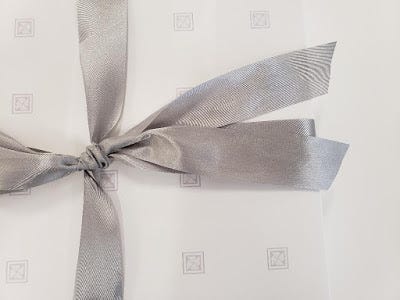 A gift wrapped frame
The holiday season is in the books. But at American®Frame, we know gift-giving opportunities pop up all year long. And whether you're giving your own art or photography, or purchasing a frame or tool for your favorite artist, we make it easy to send gifts.
First, select "Yes" under "Is this a gift?" during checkout. Then, you'll see two options.
Standard Packing with Digital Gift Message
This free option allows you to provide a message up to 150 characters, which we'll print on the enclosed packaging slip. We'll also omit pricing on the packaging slip. Your order will be packaged with care using our deluxe packaging materials and arrive in an American Frame branded box.
A handwritten card
Deluxe Gift Packaging with Handwritten Card
This is the perfect choice for an impressive gift presentation. We'll pack your items in our deluxe, branded packaging, beautifully wrap them and finish the package with a bow. We'll then handwrite your personal message on a high-quality card and include a packing list without prices. The charge for this option is just $5.00.
American Frame gift packaging
Next time you print and frame your art as a gift or purchase another framing gift from us, don't worry about wrapping and delivering it yourself. Count on our gift wrapping service to add ease and elegance to gift giving. Not sure what to send? An American®Frame gift card is a great option.
Sending your artwork to a customer? We offer white label shipping as well.
Have a question about your gift? Our framing experts are just a phone call away.