Where did the online art galleries go?
For nearly two decades, American Frame has provided artists with an online art gallery from which to sell printed and framed work to the public. In 2021, we discontinued the public gallery and created a new, private storage area for artists' files called "My Image Library."
My Image Library is a virtual space for archiving and printing images for personal or professional use.
Accessing My Image Library
To access the library, sign-in to your account on AmericanFrame.com using your email address and password. Once you are logged in, select My Account at the top of our website.
From here, you will find a link to My Image Library in the list on the left.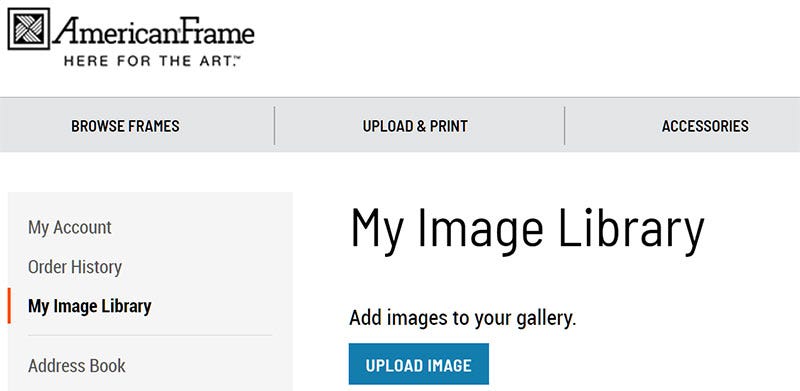 Uploading and Managing Images
To upload an image, click the "Upload Image" button. This will bring up a box to select an image from your computer, Instagram, Facebook, or Google Drive. Once you locate the file, you will have the opportunity to crop or rotate the image prior to loading it to My Image Library. Once the image looks good, select the upload button.
Your image will now be saved in My Image Library for use while placing orders on AmericanFrame.com.
If you wish to remove images that you've uploaded to My Image Library, simply click the Delete icon underneath the image you want to remove.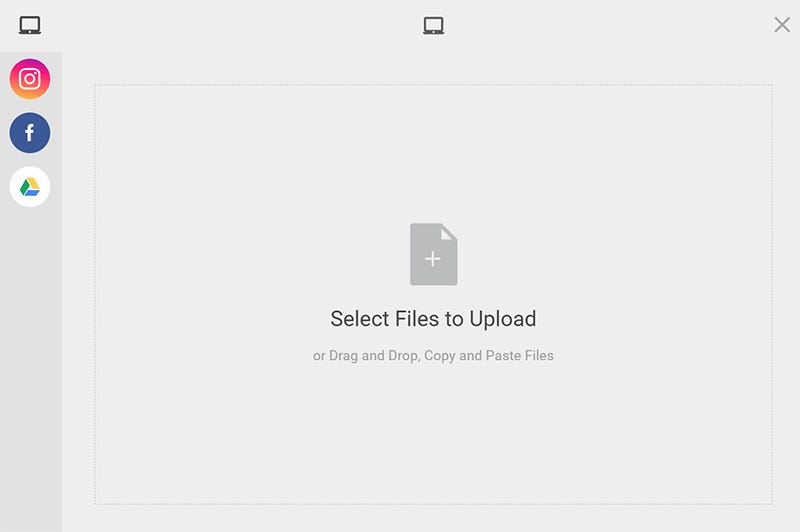 Using Images While Placing an Order
Once you have images loaded in My Image Library, you will be able to select those images while you are placing an order for a Print and Frame package or a Print Only.
While in our Frame Builder, if you are logged into your account and have images loaded, you you will have the option to Select From My Image Library while uploading your image. Simply click the "Select From My Image Library" button and you will see a listing of all of the images that you've uploaded. You simply select the image you want to use in your order and it will be added to your frame package.