The Benefits of Creating an Account
If you don't yet have an American®Frame account on our website, you're missing out. Creating an account is fast and easy and comes with a variety of benefits.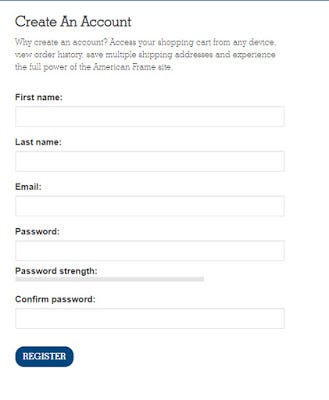 The create an account page
Do you tend to order the same kinds of frames or framing tools? Logging into your account lets you easily access past orders and reorder your favorite items. No more searching for a frame by a keyword or entering an item number. Your favorite frames are at your fingertips.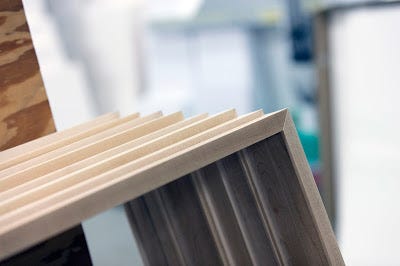 A popular frame model
If you regularly ship to a gallery, workspace, or a few regular customers, logging in makes that easier as well. You can save multiple shipping addresses so you can send them your printed and framed pieces in just a few clicks, without re-entering the information.
Creating an account makes printing and framing your art or photography easier, too. It lets you add your own private library to store images so you can print them with a few clicks. Set your gallery to public, and make commission on sales of your work , or keep it visible to only you, so you can keep your newest project under wraps until you're ready to reveal it.
What are you waiting for? Create your American Frame account now.