Securely Hang Your Art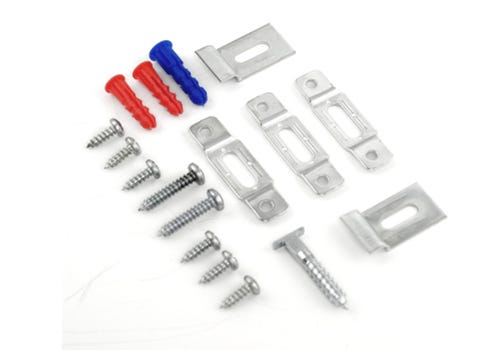 After you've created an amazing piece of art, chosen just the right mat and frame, selected conservation-quality accessories to keep it looking gorgeous for years, and lovingly put it all together, you want to know it's going to stay right where you hang it.

That's where Security Hanger Kits come in. Available for wood and metal frames, they anchor your frame to the wall. Whether you're hanging your artwork in a high-traffic area like a hallway, or a hard-to-reach location like a grand foyer, you can rest assured it will stay securely in place. What's more, they prevent theft and tampering.

They're a great option for restaurants, hotels, medical offices, galleries, schools, commercial settings and more. They're also useful for hanging mirrors.

A security wrench, sold separately, tightens and loosens wood security hangers to secure and remove your frame easily.

Looking for other ideas for displaying your art? Talk to one of our framing experts, or sign up for our monthly E-Newsletter and get framing ideas, product info, and more sent right to your inbox.