Picasso included with the room rate: Hotels with art collections
At American Frame, we're here for the art.
A bunch of great hotels around the world are there for the art, too.
They've become as well known for their art collections as the hospitality, fine dining, and amenities they provide overnight guests. They've turned a lobby, hallway, suite, or courtyard into a veritable art gallery.
At American Frame, we've had the pleasure to help make many hotels more visually appealing. The art and photography we frame for them are then displayed prominently, for all hotel visitors to enjoy.
Here are five hotels or hotel companies we particularly admire specifically for their art: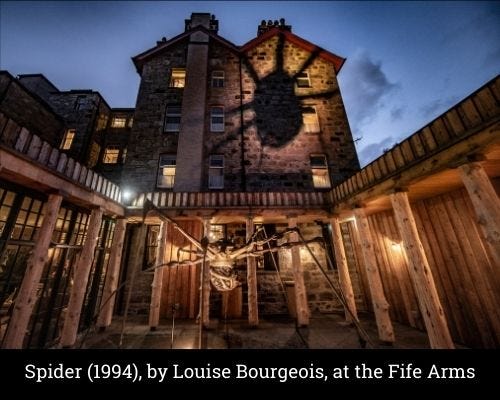 The Fife Arms (Scottish Highlands)
Hauser & Wirth is a contemporary and modern art gallery with locations in Zurich, London, and New York. The gallery was founded by Iwan and Manuela Wirth with Ursula Hauser. In 2014, the Wirths purchased the Fife Arms, a hotel in the Scottish Highlands.
Today, the refurbished Fife Arms includes 14,000 works of "hotel artwork," including a Picasso framed painting, a piano designed by African-American artist Mark Bradford, and a giant spider looming in the courtyard created by the late French-American artist Louise Bourgeois. The entire property is a work of art, as the video on their website home page shows: thefifearms.com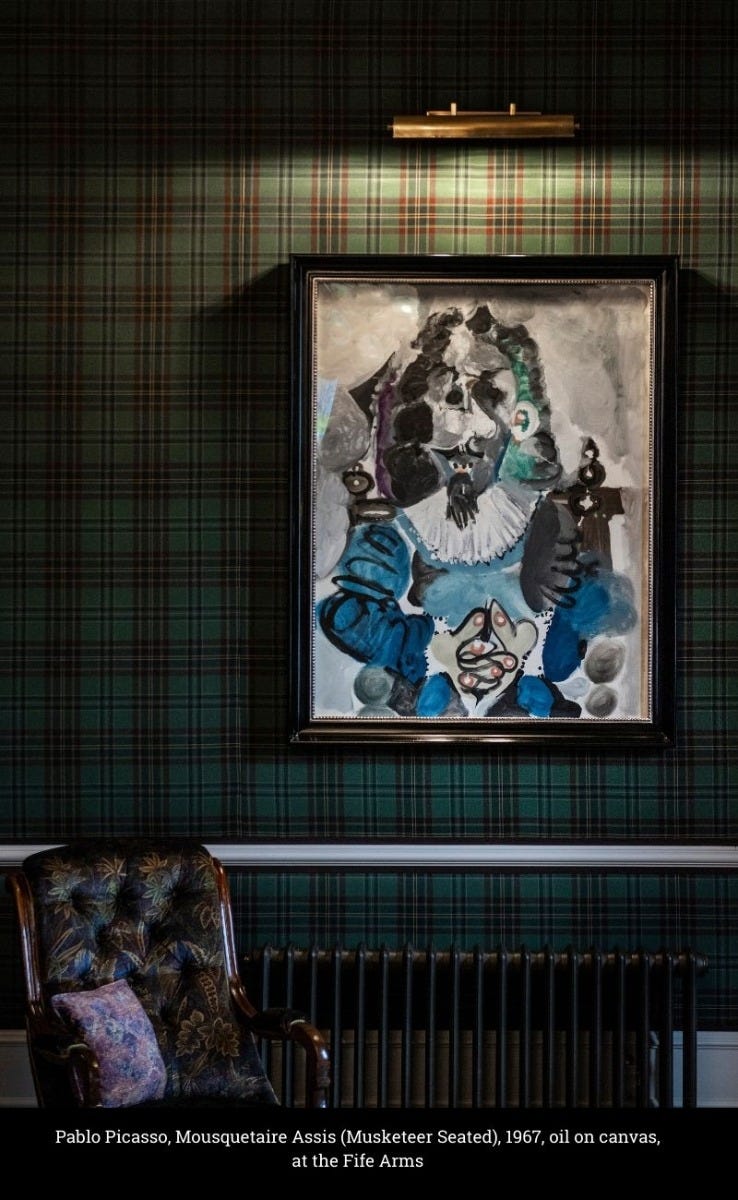 The Silo (Cape Town, South Africa)
About 8,000 miles and a hemisphere south of the Scottish Highlands is a hotel as contemporary as the Fife Arms is traditional. The Silo is built on top of the Zeitz Museum of Contemporary Art Africa, the world's largest collection of African art. The Silo's in-house "art concierge" gives guided tours that include the Zeitz as well as the hotel's 300-piece private collection. Theroyalportfolio.com
The Hamilton Princess (Bermuda)
Picasso. Matisse. Magritte. Warhol. Hockney. Banksy. Koons. Hirst. Haring. Ai Wei Wei. Works by each of these renowned artists and more are on prominent display as part of the interior decoration and landscape architecture at the Hamilton Princess Hotel & Beach Club – also known as "The Pink Palace." The H.P.H. & B.C. opened in 1885 with just 70 rooms. Mark Twain was a regular. Today, its many works of art further enhance this luxurious island gem.
21c Museum Hotels (various U.S. locations)
According to their website homepage, the 21C Museum Hotels company was founded by Laura Lee Brown and Steve Wilson, "contemporary art collectors and preservationists who believe in the power of contemporary art." In each of their "museum hotels" ­– most are within driving distance from the American Frame world headquarters in Maumee, Ohio, including Cincinnati, Des Moines, Louisville, and Bentonville, Arkansas – guests can enjoy "curated rotating exhibitions, commissioned site-specific installations, and regular cultural programming at each location." Each location now has its own flock of penguins.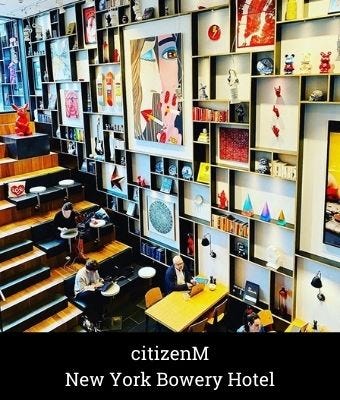 citizenM hotels (Europe, U.S., Asia Pacific)
"It's impossible to confuse citizenM," its website says, "with any other hotel. We are colourful, confident, and arty." Boy, are they. The citizenM in the New York Bowery district, for example, is filled top to bottom with contemporary art, photos, and artifacts from local artists. It also houses the Museum of Street Art, which calls itself "the new home of graffiti in New York" and "a vertical love letter to the Lower East side." What a trip a night or two there would be.