How to Frame Keepsakes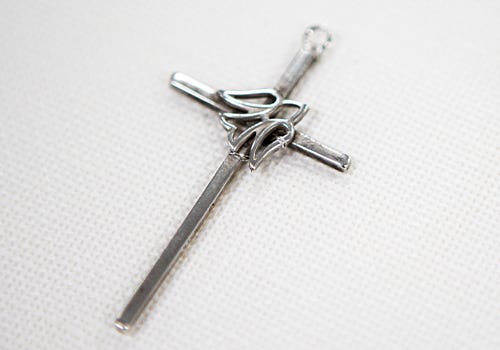 On their wedding day, my grandmother gave my grandfather a cross-shaped pendant. He cherished and never took off until he passed away last year. Since then it has been hiding in a drawer in my jewelry box. I had almost forgotten about it until I was looking for some earrings last week. I thought it was a shame that something so special was tucked away, and I decided to frame it so it can always be on display.
If you'd like to frame your own mementos, you can easily create your own shadow box like I did to showcase my grandfather's pendant.
First, make sure the rabbet depth (the area you have to put your art stack, indicated on our website as the R measurement) of the frame you are using is deep enough to accommodate your object as well as the glazing, mounting board, and mats. Secondly, consider how you'll mount your object. Linen tape, which is typically used to mount works on paper, is not strong enough to hold most mementos. Luckily, there are stronger tapes, such as a double-sided transfer tape, that can be used. Sewing the object to a mat or mounting board is also an option, as well as attaching the keepsake to the board with wire. There are also many different glues you could use, although many of them are not archival and could potentially damage fabrics or other objects.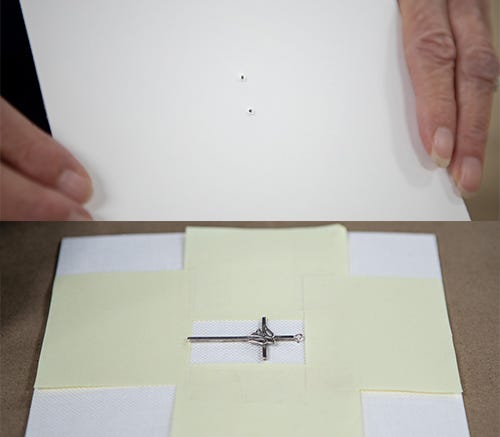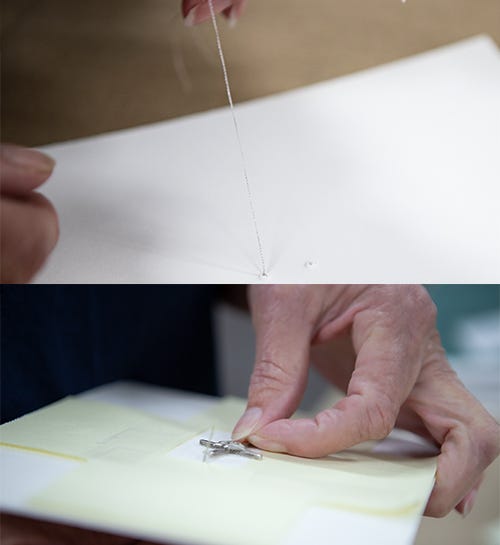 For this pendant, I wanted to incorporate some texture into the display, so I sewed it to a linen mat. Ideally, when sewing an object onto mounting board, you should use thread that matches your object almost exactly. That way, the thread won't be visible once framed.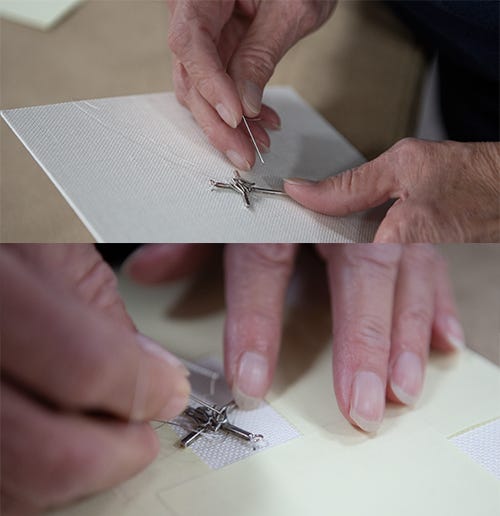 When framing objects, you should also decide how you'll keep the glazing off your object. Acrylic spacers are one option, but you can also create your own spacers out of foam core or mat board, or use a raised mat technique. For this project, I chose to use foam core. I cut the foam core strips into thin strips with a box cutter so they fit in the rabbet between the glazing and mounting board, and had the linen fabric dry-mounted on them as well. I then used double-sided transfer tape to adhere them to the rabbet.
Now I can display the pendant in my home, rather than hide it in a drawer.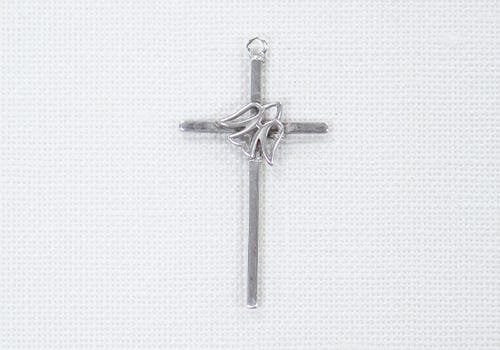 Need help framing your keepsakes? Contact us.