Framing With Monochromatic Color Schemes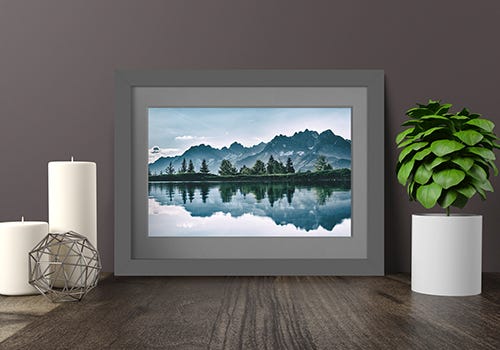 When choosing a mat to compliment a certain picture frame, it is customary to look for a neutral or a color in the same family as your frame's hue. But what if you thought outside the box and experimented with single color for both the mat and frame?

Monochromic looks have gained popularity lately, showing up on everything from home décor to runway fashion. When used in frame treatments, they create a modern, minimalist effect that allows a seamless presentation that focuses attention on your art.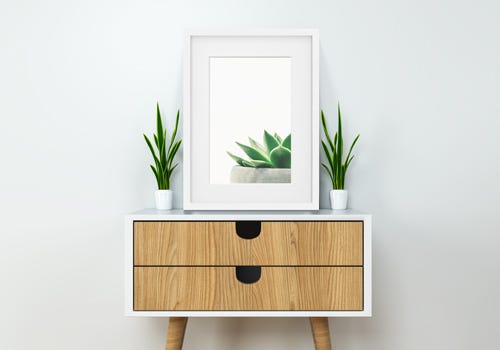 These elegant color schemes are a refreshing approach to custom framing and make your art stand out in a gallery full of more traditional framing treatments. Plus, it's easy to add even more interest to a monochromatic frame treatment by playing with proportion and texture. Try adding a textured mat of the same color as your frame, for example, or challenge a viewer's expectations by pairing a small photograph with a large mat and frame, to maximize the monochromic effect.

Want to create a monochromatic look for your framing treatment and art? Order free samples of the frame and mat and hold them against the art to make sure the hues match.

So go ahead, get creative and try your hand at monochromatic framing treatments. Need help? Use American®Frame's free Art Assistant™ program.