Fine Art Printing: Creating A Border Around An Image Before Printing
When fine art is reproduced as a print, it typically features a border to create a relief between the image and the frame and/or mat. Borders also provide a place for the artist's signature.
At American Frame, when an artist asks us to print their work we always add a border. When an artist specifically wants a border large enough to sign in, we recommend adding at least ½" around the perimeter.

Here are the circumstances that we evaluate when deciding on the border to add:
| | |
| --- | --- |
| Matted | 1/2" border |
| Matted and Framed | 1/2" border |
| Print Only | 1" border |
| Framed to Image | 0 border |

Some artists may want to add their own border before uploading a digital image to our site for printing. However, if uploading images to the art gallery, we do not recommend leaving a border on your images, as this could confuse the buyer. Fortunately, the process is very easy and can be done with any image editing software. In this example, we used Photoshop Elements.

1. Open the file in the editing software of your choice.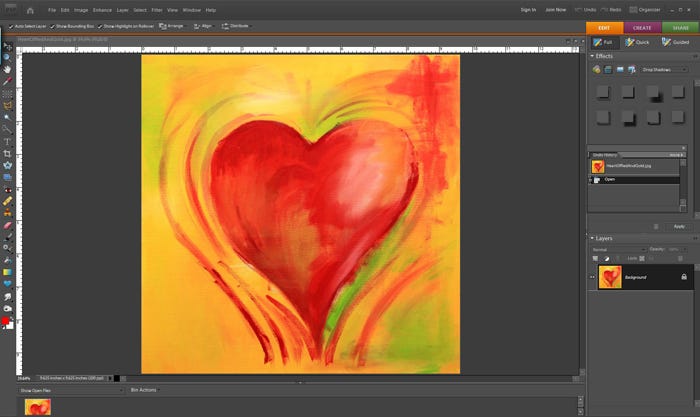 2. Go to Image-> Resize -> Canvas Size

3. Note the current size (ex- 9.625" x 9.625")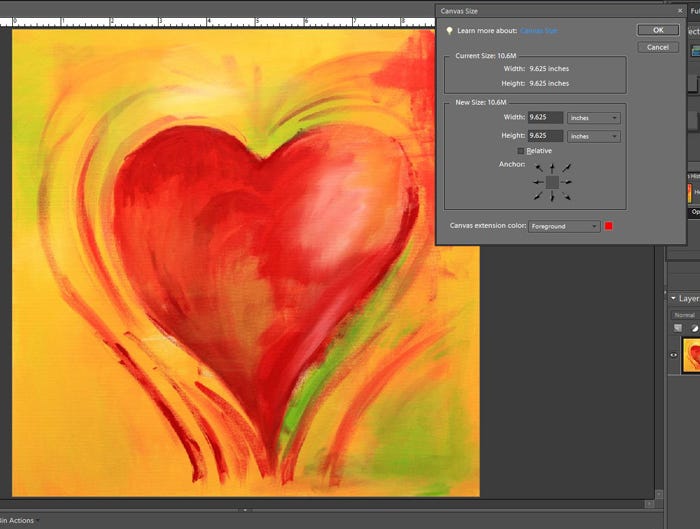 4. For a 1" border on each side, add 2 inches to the overall width and height.

5. Under "New Size" type in the new dimensions (ex- 11.625" x 11.625").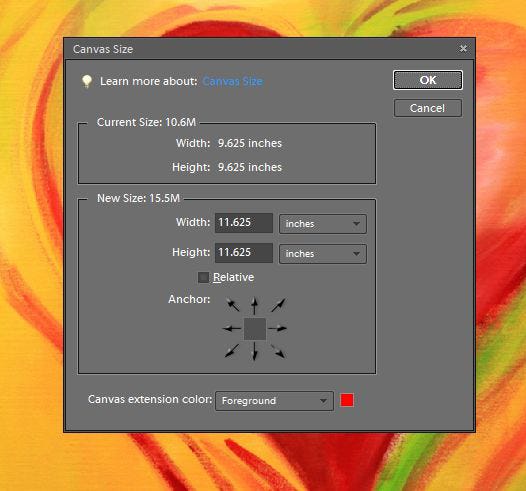 6. Choose "white" for canvas extension color.

7. Click "ok". Now the image has a 1" white border on all sides.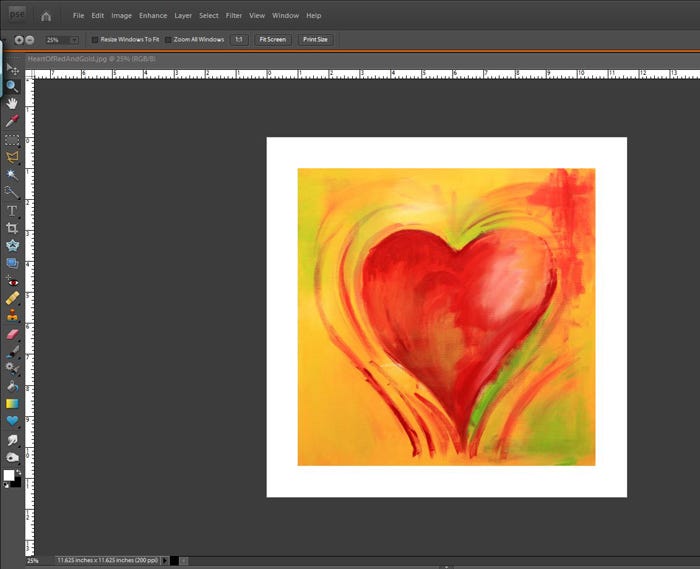 With fine art printing, borders are common because they create a clean, simple transition between image and frame, they are a great place for signing and numbering limited edition prints and they insulate the edges of the image against handling. They can also become a design element. Give borders a try with your print files and let us know what you discover.

For more information, see our other printing articles:

Fine Art Printing Technology – Giclee to Archival Inkjet Printing
The Vocabulary of Giclee – Digital Printing Technology
What Is the Largest File Size I Can Send You for Printing?
How Do I Order a Print Only at AmericanFrame.com
Digital Printing: How Do Megapixels, Resolution, Pixel Dimensions Relate to Print Size?
Choosing the Right Paper for Your Project – Part 1
Choosing the Right Paper for Your Project – Part 2