Bevel and Reverse Bevel Cuts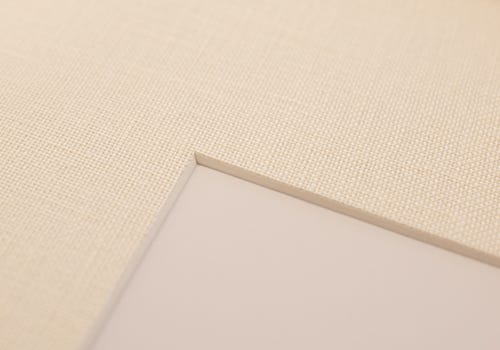 When you purchase a mat board from American
®
Frame, you'll have a choice about whether you'd like a bevel cut or a reverse bevel cut. For those not familiar with those terms, let's break them down.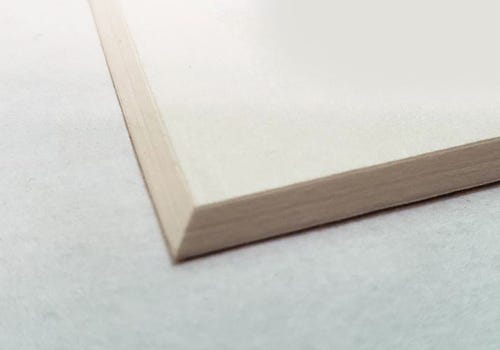 A bevel cut is a 45-degree angle cut at the inside edge of the mat board window. It's the default option for mat boards and exposes about 1/16" of the mat board core on a four-ply mat board. The core can be white, cream, black, or continuous (meaning the same color as the mat board itself) and those options will be explained in the mat board description on our web site.

Artists love bevel cuts because of their professional look. The core can also act as an outline to artwork, providing a visual break between the mat and the art, drawing eyes to their work.

Yet, there are instances where you may not want to see the mat's core. For those, choose a reverse bevel cut. For an additional $5, we'll cut the mat in the opposite direction, concealing the core. This technique provides a sleek, seamless look and is frequently used with dark mats to mask a light-colored core. Reverse bevels can also serve an important function when framing graphite and pastel artwork. Particles from the graphite or pastel tend to fall off. A reversed bevel prevents the particles from accumulating on the mat board core.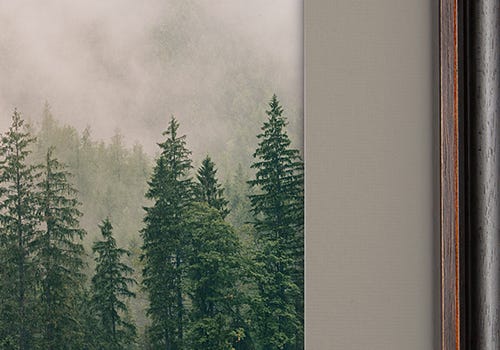 If you'd like a reverse bevel cut, simply click the appropriate box after clicking on the desired mat board.

Need more help with your framing project? Get access to an assigned framing expert with our Art Assistant™ program.