American Frame Named Best Framing Service For Art
American Frame has been named to Martha Stewart's recently released list of the Best Online Framing Services of 2023. Receiving the "Best for Art" designation, American Frame was chosen for its "industry-standard art reproduction methods and high-quality materials."
The publication cited pros that include framing style and quality that makes for gallery-worthy presentations, highly customizable packages, availability of both DIY kits and fully assembled frames, and free consultations for framing and design.
Touching on American Frame's 50-year history in the DIY frames-by-mail industry, the article goes on to explain that the company's offerings have "expanded to include DIY frame kits and fully assembled frames, along with art, physical photography, digital photography, and memorabilia framing services. The company's entire mission statement is 'Here for the Art,' and its frames definitely exemplify this."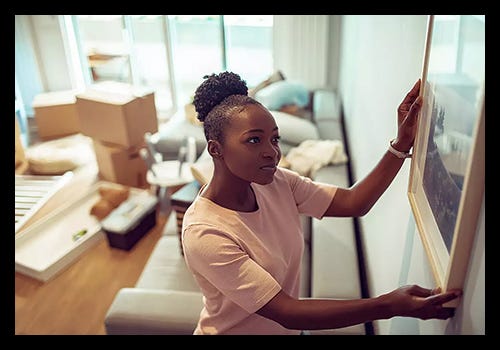 PHOTO CREDIT: MARKO GEBER / GETTY IMAGE / MARTHASTEWART.COM
The Martha Stewart list was curated based on research of several online framing services, breaking down the best ones based on factors like cost, assembly, accessibility, quality and more.
"For artists looking to sell their work without creating original pieces each time," it reads, "American Frame's industry-standard art reproduction methods and high-quality materials are a wonderful option. American Frame can also reproduce artwork by photographing it and printing it for exhibit or resale, whether it's in volume or on-demand. Additionally, you can also select what paper type you'd like to ensure your art is in a form that suits your preferences. American Frame offers free design consultations to help you figure out what style and service is best for you."
To read the full Martha Stewart article, visit the site.
About American Frame
America's most comprehensive and longest-serving supplier of custom picture frames, mat boards, DIY framing supplies and fine art printing services, American Frame bridges the gap between inspiration and finished work for artists, museums, hobbyists and aficionados around the world. A 100% women-owned, family-run, second-generation business, American Frame has a 50-year track record of delivering quality, expertise, service and commitment to the art community.